The Waseca and Waterville-Elysian-Morristown/Janesville-Waldorf-Pemberton boys and girls cross country teams took part in the Waseca Invite Thursday at the Waseca Lakeside Country Club.
The Waseca girls tied with Faribault as the top two teams, both finishing with 42 team points, but the Falcons held the tiebreaker over the Bluejays with Faribault's sixth runner finishing before Waseca's sixth runner. The boys placed fifth out of six teams with a team score of 105, finishing behind Tri-City United (90), WEM/JWP (69), Faribault (59) and Jordan (41).
The WEM/JWP girls (133) finished behind Maple River (125), TCU (124), Jordan (46), Waseca and Faribault.
Ella Dufault finished as the top runner of the day in the girls race, placing first overall with the top time of 19:28.5, with Callie Dufault right behind her in fourth with a time of 20:57.1.
Cora McCabe (21:49.5) took 10th, Evelyn O'Brien (22:19.8) took 13th place and Alayna Akers (22:43.0) took 14th place. The difference maker came with Kya Hoof's 24th place finish, which fell behind Faribault's Gabbie Boevers 17th place finish for the first place tie breaker.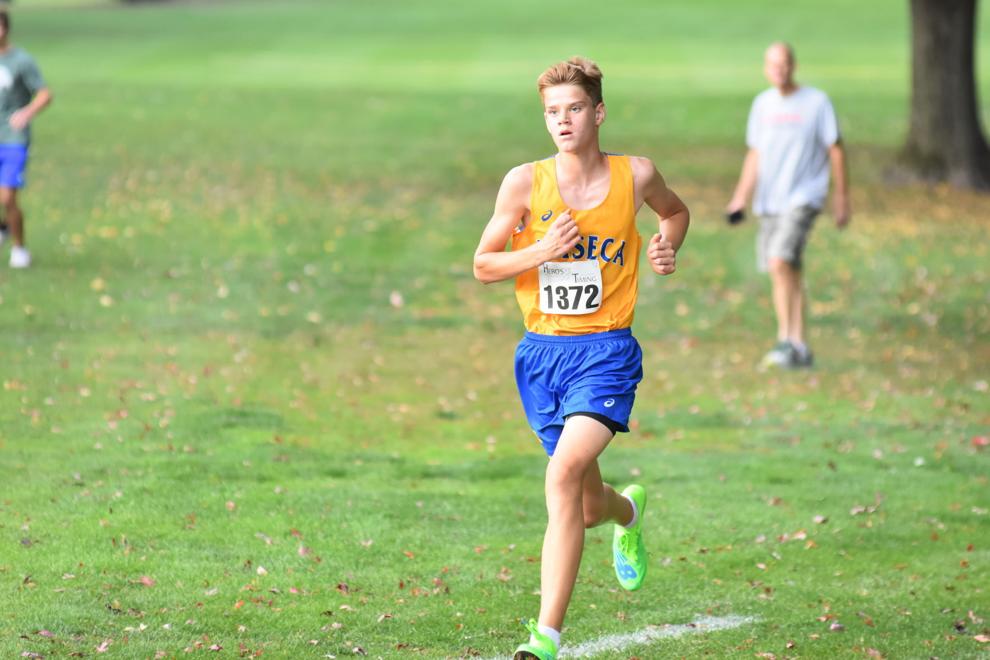 The Waseca boys were powered behind a third-place finish from Isaac Feldkamp with a time of 17:10.6 and a seventh-place finish from Joe Feldkamp with a time of 18:02.8.
Addison Sampson (19:40.3) in 24th, Solomon Wilson (20:46.6) in 35th and Cade Kalbow (20:46.9) in 36th rounded out the day for the Bluejays.
WEM/JWP's top runner in the girls race was Kwynn Krause, who placed 18th behind a final time of 23:33.0. Ashlin Keyes and Madison Kunst were right behind her with Keyes (23:47.9) placing 21st and Kunst (24:30.6) placing 25th. Faith Olson (33rd), Elizabeth White (36th) and Savannah Wendel (39th) rounded things out for the girls
Landon Dimler placed as WEM/JWP's top runner in its third place finish. Dimler finished with the fourth best time in the boys race at 17:42.6.
WEM/JWP rattled off finishes from Caleb Quast (18:49.8) in 12th place, Memphis James (19:10.9) in 14th place, Jasper Morris (19:19.2) and Michael Adams (19:25.8) in 21st place. Gavin Krause was the sixth runner to finish, placing 28th with a time of 19:59.9.
Waseca's boys and girls teams will be back in action Tuesday when they take part in the Mankato Invite. WEM/JWP will travel to Oak View Golf Course in Freeborn Tuesday.