There is a month left of summer, but things are starting to heat up for the Janesville Jays and the Waseca Braves as the playoffs begin this weekend.
The Braves are set to play in a best-of-three series against a strong Wanamingo team that begins Friday. Waseca will head to Cannon Falls to play in game one set to start at 7:30 p.m.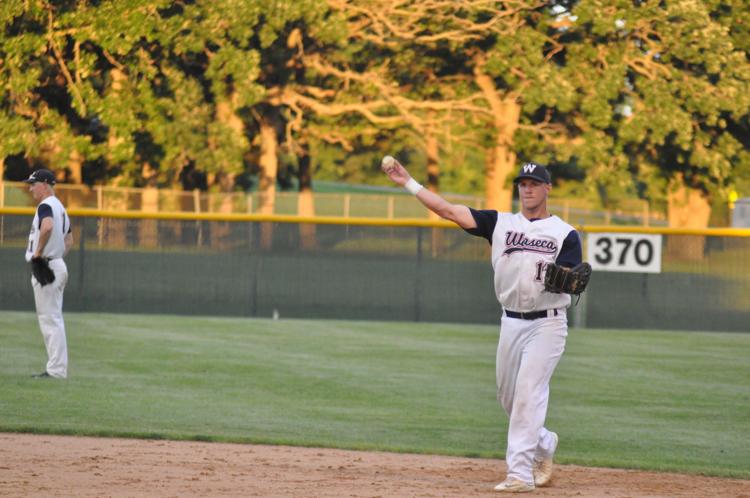 Game two will be held at the Tink Larson Community Field on Saturday evening at 7 p.m., and if a third game is necessary, it will be played at Wanamingo on Sunday at 2 p.m. Coach Tink Larson feels the team is prepared mentally headed into this weekend.
"I think our team feels that if we have everyone here for this series, that we have a very good chance of playing well and winning the series and advancing to the region tournament. Our guys like to play and I think they feel confident that they have a good chance of winning," coach Tink Larson said,
The Braves finished the season 2-17, but several of those losses came down to the wire.
"Usually it takes pitching and defense to win the big games, which is what playoffs are all about. We have had games where we have done that and games where we have not been very good at that. Hopefully we are picking this time of the year to be good at those things," Larson said.
The Braves faced Wanamingo earlier in July in Waseca and lost 7-6 after 10 innings. They played again, in Wanamingo, and lost 8-3.
Jays(tncms-asset)efb9230e-aeef-11e9-8aa2-00163ec2aa77[1](/tncms-asset)
The Janesville Jays, meanwhile, play in the River Valley League and will hit the road as the No. 8 seed to go up against No. 2 seed Belle Plaine on Sunday at 6 p.m.
"Belle Plaine is a solid squad; they have quite a few college ball players and play some tough teams during the season. We have to pitch well in the playoffs. Pitching is key and coming up with clutch hits when guys are in scoring position are key," coach Scott Kaminski said.
The Jays are 7-16 this season after they lost their last regular season game this past weekend to the Eagle Lake Expos.
"Our biggest strength is that we don't give up. There have been a few games this year we have been behind the whole game and managed to score a bunch in the eight or ninth to win," Kaminski said. "Mentally, we are good to go. All the guys know all we have to do is play ball and the outcome will be whatever effort we put into the game. At the end of the day, we will play hard and have fun."