The Waseca Bluejays are moving on. 
The top-seeded boys basketball team defeated No. 4 Morris Area/Chokio-Alberta (19-3), 83-58, to improve their record to 21-1 overall and advance to the Class AA boys basketball state tournament semifinals where a matchup with No. 3 Fergus Falls awaits.
Waseca started the game off slow and a little listless, especially on the offensive end of the court, where a number of shots they usually convert without issue careened off the rim. Morris Area, on the other hand, came out of the gates with an edge and desire to prove that they belonged. Center Jackson Loge — who stands at 6-foot-8-inches tall and is a top 20 recruit in Minnesota's junior class — scored 13 of the Tigers' 26 first half points, nine of which came on 3-pointers.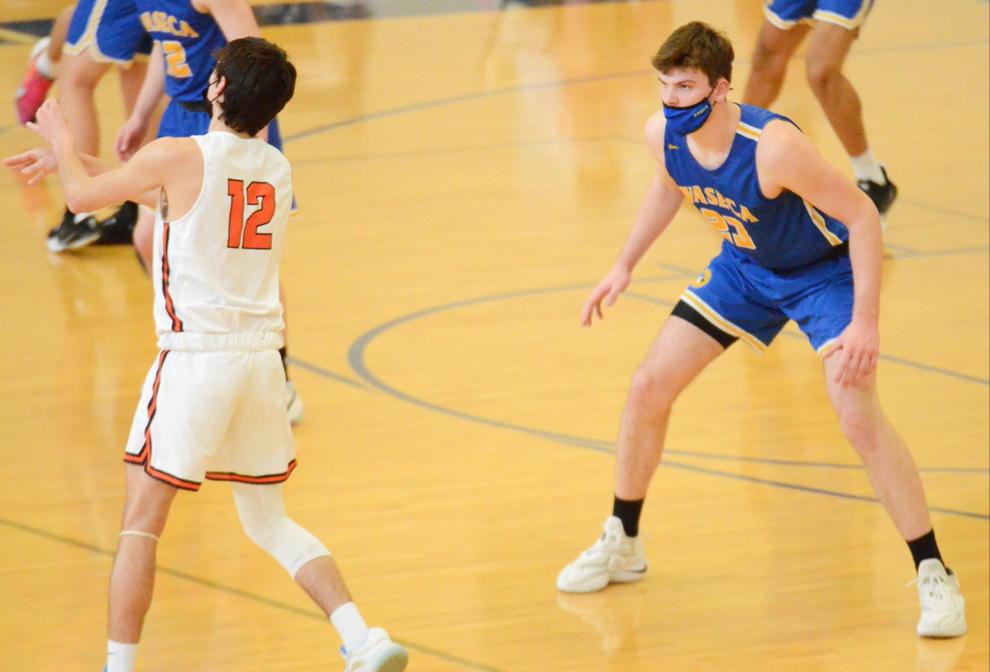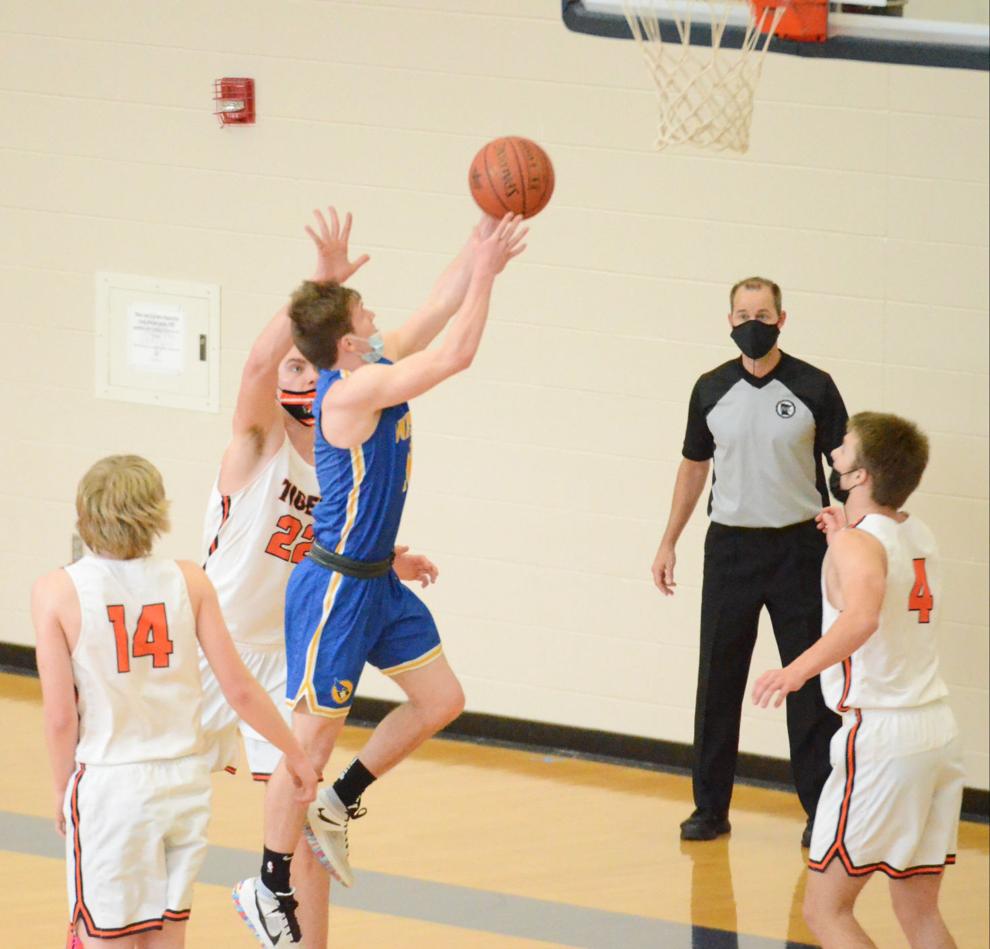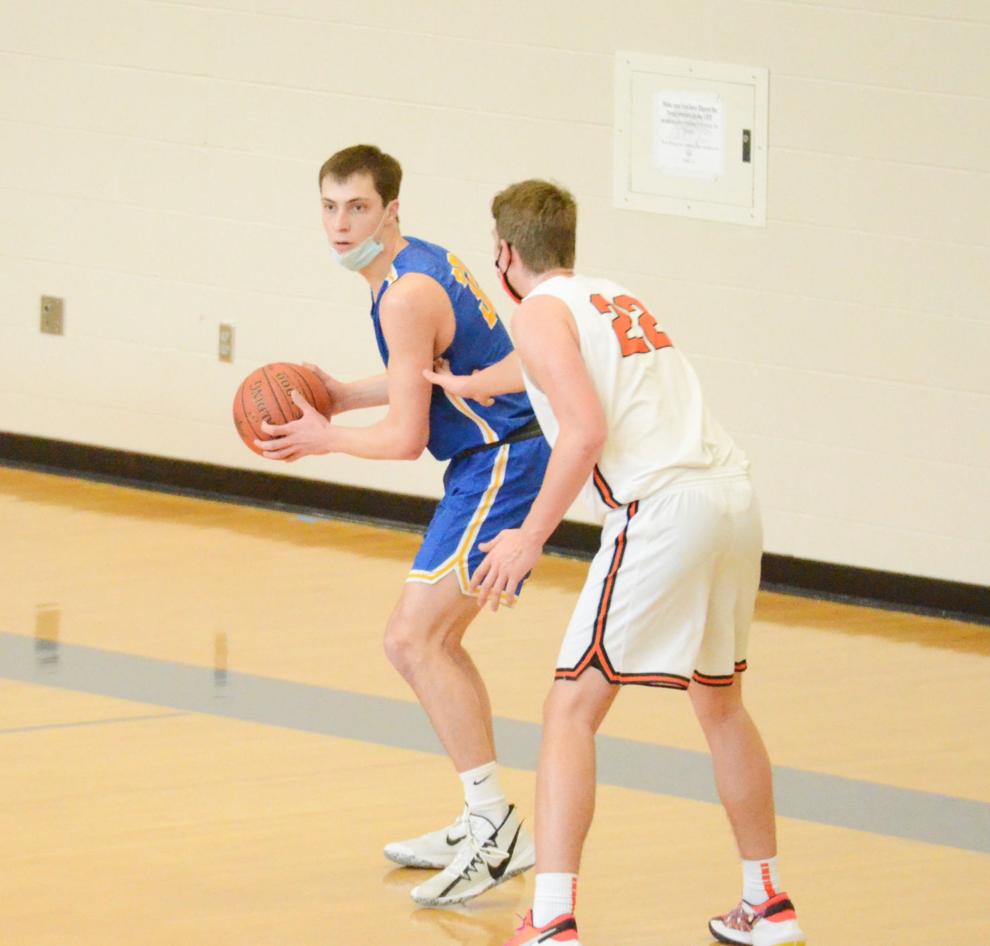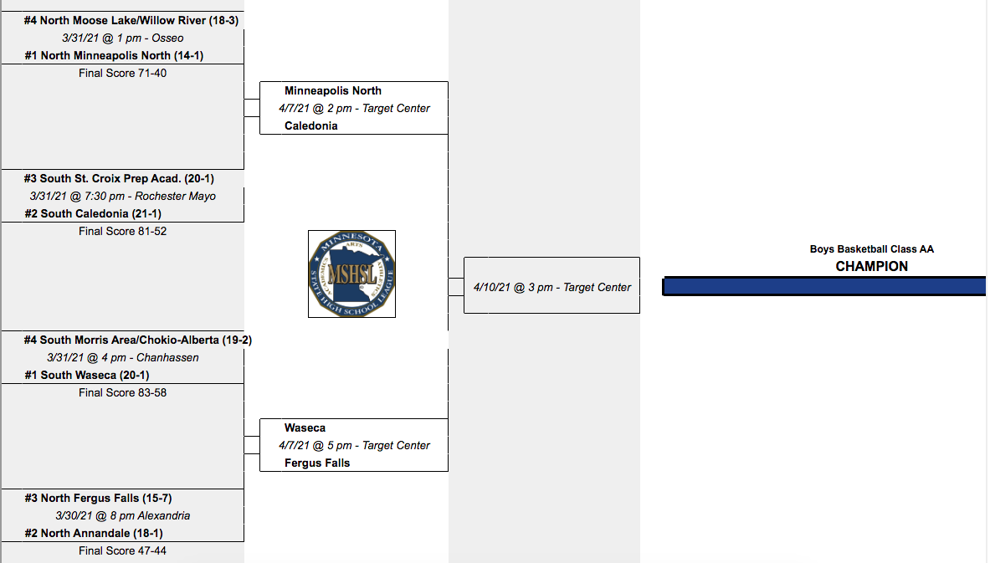 However Minnesota Mr. Basketball semifinalist Ryan Dufault wouldn't allow the Bluejays to fall behind. He also scored 13 points and added three steals in the first half to propel Waseca to a 33-26 halftime lead.
"It's almost been too easy, the ride's almost been too easy," Waseca coach Seth Anderson said of his team's performance during the postseason. "We haven't really faced much adversity in the last couple of weeks...It was good for our kids to have to play through some adversity and be able to be mentally tough [enough] to keep playing through some tough stretches."
In the second half, Waseca's paint game fully awoke. Andrew Morgan and Matt Seberson combined to score 18 of the Bluejays' first 25 second half points, a run that virtually sealed the game in their team's favor. Morgan finished with a game-high 26 while Seberson added 16 of his own. 
"It's always a good sign if you're getting layups and Andrew was making good post moves and Sebs made some nice cuts to the hoop and some putbacks," Anderson said. "We were getting really good shots that we normally get in our offense. It looked like a normal Waseca possession again in the start of the second half."
Although they both had unusually quite games offensively, wings Kyreese Willingham and Zach Hoehn provided stout defense on the perimeter that served as the foundation for slowing Morris Area's offensive attack, especially when combined with Dufault's five steals and Morgan's two blocks. 
With the win, the Bluejays will face off against a tough Fergus Falls Otters team in the Class AA Final Four. While the Otters' record (16-7) may appear underwhelming at first glance, it is anything but. Fergus Falls will enter the game as the No. 6 ranked team in Class AA according to Minnesota-Scores.net's QRF ranking system, with all seven of their losses coming against schools that compete at either the Class AAA or AAAA level. Their perfect 16-0 record against Class AA teams is comparable to Waseca's 11-0 record against a similar level of competition.
The Otters boast one of the best defenses in Class AA as they allow only 50.1 points per game, placing them 15th out of the class's 125 teams. They are led by seniors Dominic Aguilar and Chance Fazio, both of whom will be playing basketball at the college level next season. Aguilar is a dynamic guard who will be taking his talents to the University of Mary while Fazio is a legitimate 7-footer who will be heading up the frontcourt for Minnesota State University, Moorhead. 
"[Fazio is] a good ball player. And a 7-footer is a 7-footer. That's a factor around the basket. We're going to have to do some good things to be able to get some good shots and maybe put him in some foul trouble," Anderson said.
While Fazio may present the largest — literally and figuratively — interior presence that the Bluejays have faced since they went up against future NBA player Chet Holmgren, the rest of the team is relatively diminutive; no other player listed on their roster stands taller than 6-foot-3-inches tall. Additionally, their offense is rather mediocre, scoring a meager 57.8 points per game, good for 71st overall. By comparison, Waseca ranks first in offense (81.6 points per game) and 24th defensively (53.7 opponent points per game). That said, Anderson won't allow his team to take Fergus Falls lightly.
"We're playing in the state semifinals, so you know [the team you're going up against] is a good team, otherwise they wouldn't be there. They had to beat a good Annandale team and they had to beat a good Perham team to get there. They've got a good basketball team. Fergus Falls, [they'd] been a AAA basketball team for a long time. They're a good AAA team most years. They're a force to be reckoned with."
The game between the Bluejays and Otters will take place on Wednesday, April 7 at the Target Center in downtown Minneapolis. Tip is scheduled for approximately 5 p.m.
POINTS: Morgan (26), Dufault (23), Seberson (16), Willingham (10), Hoehn (3), Hulscher (3), Link (2)
REBOUNDS: Morgan (12), Dufault (7), Willingham (4), Seberson (3), Hoeh, Hulscher, McQuery
ASSISTS: Dufault (6), Seberson (4), Willingham (3), Morgan