The New Richland-Hartland-Ellendale-Geneva boys and girls cross country teams made the trip out to Blue Earth Friday night, as the Panthers raced in the Section 2A Championship meet, where they fell just short of two state qualifiers.
Both squads finished in eighth place, with the girls finishing eighth out of 15 teams and the boys finishing eighth out of 14 teams.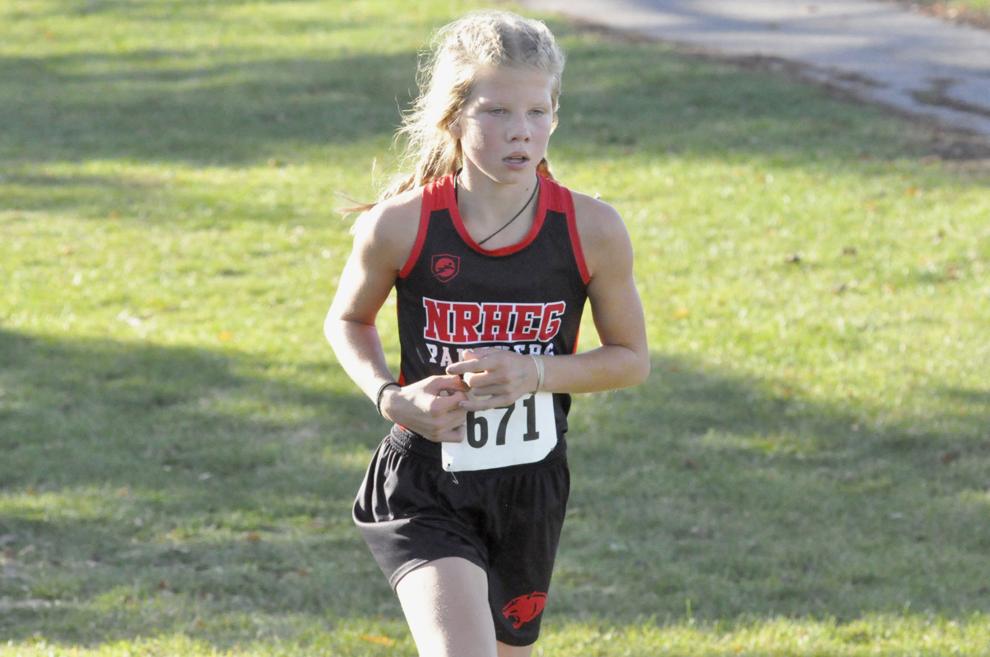 Quinn VanMaldeghem and Torri Vaale ran as NRHEG's only All-Section runners. They powered the girls team behind VanMaldehem's ninth-place finish with a time of 21 minutes, 3 seconds and Vaale's 11th-place finish with a time of 21:43.
Unfortunately for the Panthers, the final qualifier for the girls state meet was Amanda Brinkman, of Norwood-Young America, who finished in eighth with a time of 20:59. This means VanMaldeghem was only one place and four seconds away from being a state qualifier, and Vaale was three places and 44 seconds away.
NRHEG's third runner to finish in the girls race was Holly Bartness, who took 32nd place behind her time of 23:19, followed by Annabelle Petsinger (24:16) in 46th place and Lexi McGannon (26:20) in 80th place to round things out for the girls.
On the boys end, eighth graders Devon Nelton and Jacob Karl finished as the boys top runners with Nelton finishing in 29th with a time of 18:58 and Karl finishing in 32nd with a time of 19:03.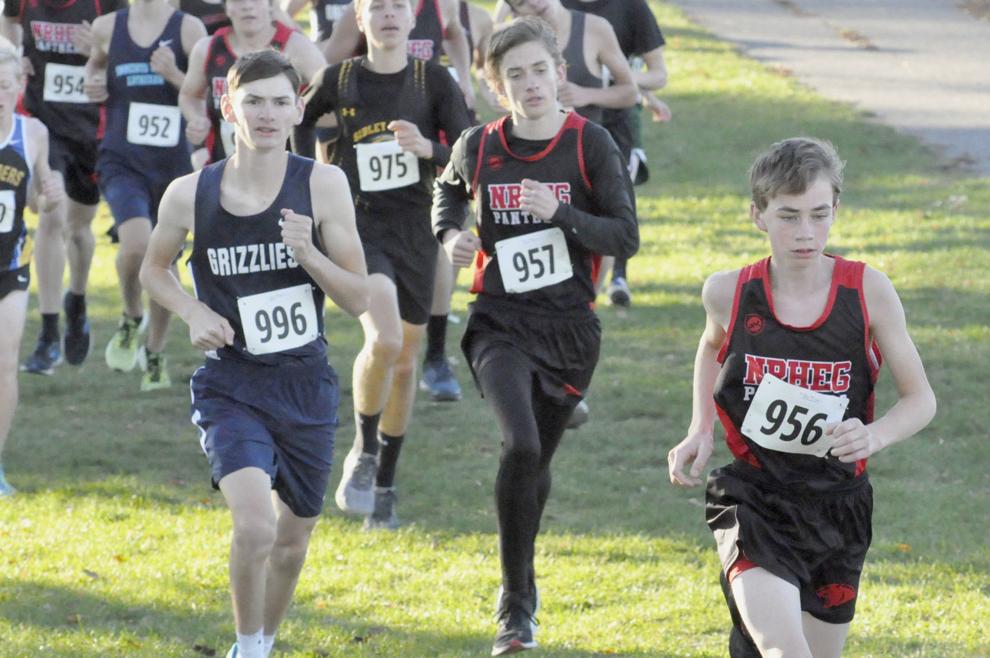 Sam Christensen took 53rd place behind a time of 20:01, which was followed by Conner Nelson (20:33) in 61st place, Eric Arvis (20:45) in 67th place and Gavin Sletten (20:49) in 68th place.
As the cross country season comes to a close with no representatives in the Class A state meet, the Panthers have to say goodbye to two senior runners in Torri Vaale and Eric Arvis.
"A big thank you and congratulations to our seniors, Torri Vaale and Eric Arvis, who both ran their best ever times in their final cross country meets of their career," said NRHEG head coach Miles Otstot. "Overall this was a strong season from our kids and I am very proud of all our students accomplished this year. They worked very hard and it showed throughout the season with the times our kids ran."