Even with snowfall around the corner and a long way to the spring, excitement is high for Waseca Bluejays baseball after pitcher and infielder Carter McQuery signed his National Letter of Intent to play baseball with the Golden Bears of Concordia University, St. Paul.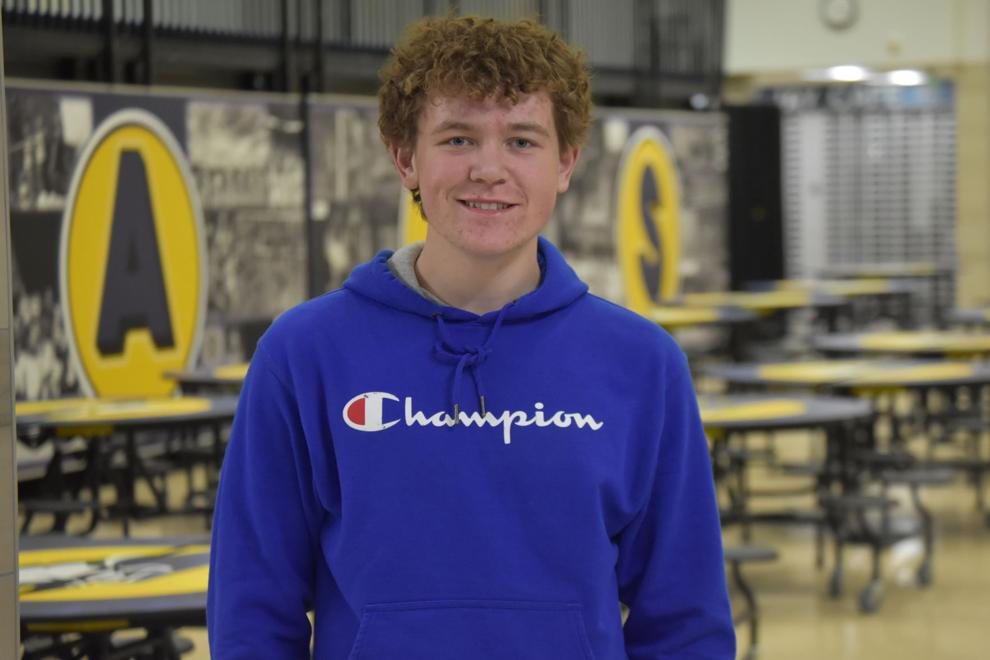 The process of McQuery landing with the Golden Bears started back during the summer when he attended the Prep Baseball Report Showcase where he showed off his pitching ability.
Keeping in close contact with the coaching staff, McQuery went on an official visit to Concordia-St. Paul around Labor Day weekend and met with head coach Neil Lerner and recruiting coordinator Jeff Fasching.
He was met with a scholarship offer to play baseball there and along with the feel of the campus and the program, it became an easy decision for the Bluejay.
"It reminded me a lot of my home state of Oregon and the city where I grew up," McQuery said. "It felt right."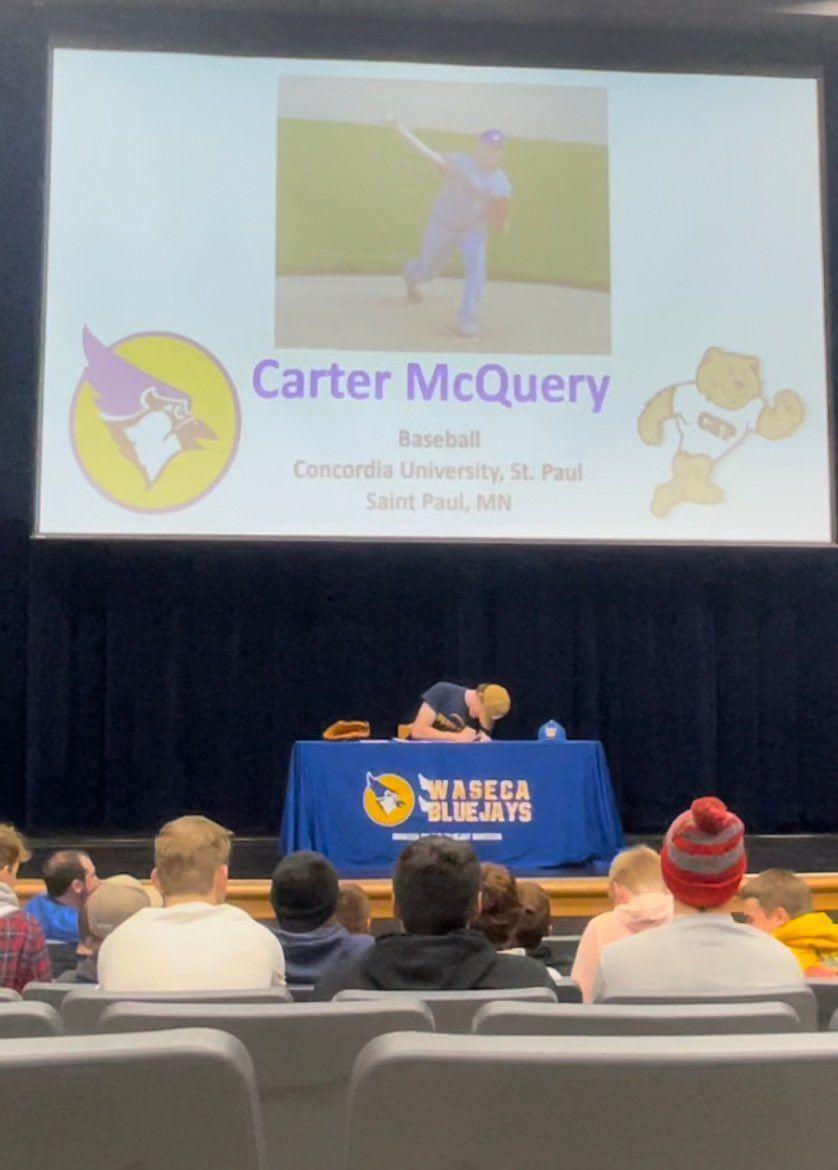 Things became official on Nov. 10 when Waseca held a ceremony at the high school for McQuery, who signed his National Letter of Intent to play for the Golden Bears and join the Northern Sun Intercollegiate Conference.
After a rocky freshman season and not getting to play his sophomore year due the season being canceled, McQuery showed out in his junior campaign on the mound and at the plate.
McQuery holds a four-pitch arsenal at his disposal which includes a fastball topping out at 88 mile per hour, a curveball that hits 73 MPH, a slider and a change up.
On the mound, he posted a team-best 1.87 earned runs allowed (ERA) and struck out 38 batters across 33.66 innings pitched over the course of eight games en route to his 2-3 record.
"It's my favorite thing to do," McQuery said. "The only thing I do is sleep and think about baseball. That makes me go through my day. Just baseball."
McQuery stayed busy in the infield by playing first base when he wasn't on the mound. Stepping into the batter's box, McQuery also recorded a team-best .333 batting average while also posting a .875 OPS and nine runs batted in.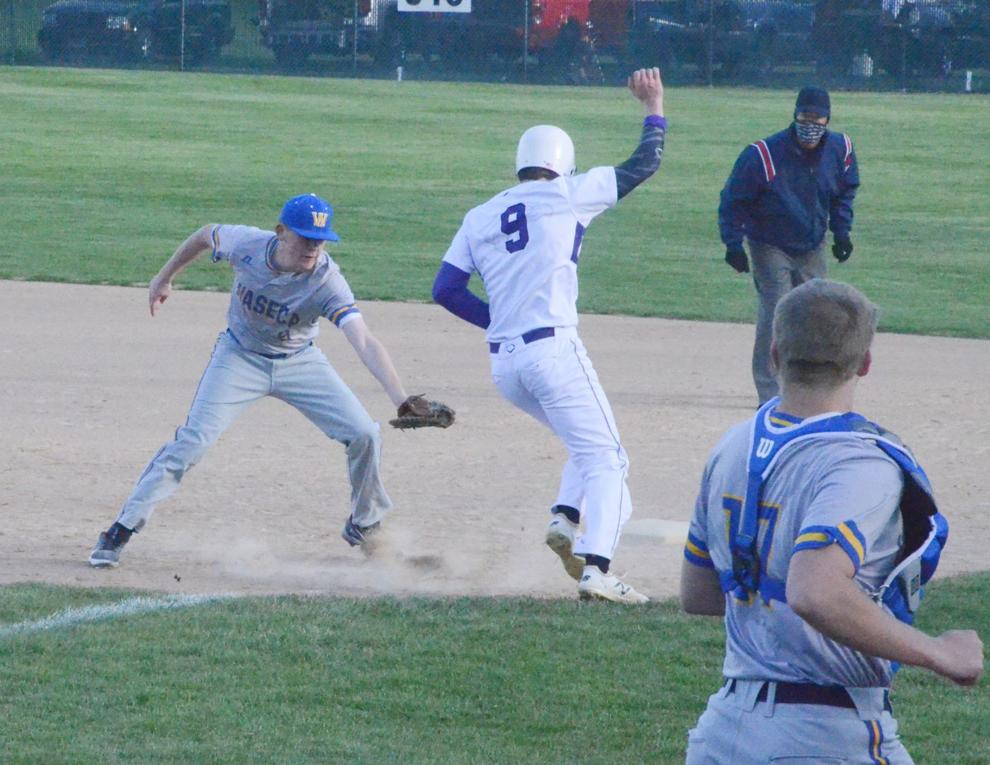 His dynamic season pitching, hitting and fielding earned him a spot on the Waseca County News All-Area Baseball Team and named him the WCN Baseball Player of the Year.
One of the things he appreciated most about this stretch was having a reliable support group with all of his teammates, especially with the most recent senior core that took him under their wings when McQuery was new in town back in his freshman season.
Now coming into the 2021 baseball season, he's stepped into his own role as one of the senior leaders and hopes to bring in the newcomers under his wing just like those that came before him.
McQuery took a massive leap from his freshman season to his junior season on the mound at the plate after missing out on an entire season. With one last chance to represent the Bluejays on the diamond, he'll look to take another big step before going onto NCAA baseball.
"It's a dream come true," McQuery said. "It's been a dream since I was little. I've always wanted to play baseball since I was little. Since high school, 'happy' is the easiest word."