With the volleyball season coming to a close, the Big South Conference released its All-Conference teams and honorable mentions for the East and West Division. Three Waseca Bluejays earned all-conference honors.
The Bluejays finished the year with a 5-5 conference record and finished in third place in the East Division standings.
Senior libero Jadyn Olsem and junior outside hitter Haylee Sommers were both named to the all-conference team as a part of the East Division after playing big roles with the Bluejays.
Olsem came into the year as one of Waseca's senior leaders and stayed busy defensively for the Bluejays. The senior recorded 234 total digs on defense, while also adding two kills, six ace serves and five set assists on the offensive end.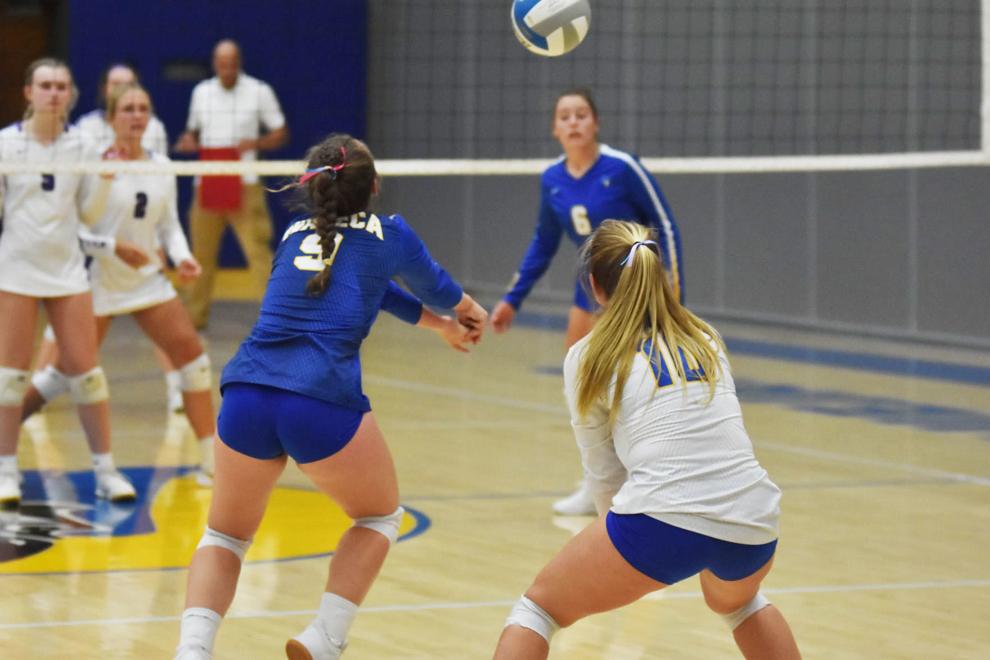 Sommers makes the all-conference team as one of the Bluejays key returning pieces for the 2022 season. She played a big role on both sides for Waseca after recording 66 kills offensively and 194 digs defensively, while also tallying eight ace serves, six set assists and one block.
Junior middle hitter Avery Madsen was named as one of six honorable mentions for the East Division.
Madsen was a key presence in front of the net and as a server for Waseca. The junior recorded a team-high 103 kills on offense, while also recording 27 blocks and 48 digs defensively. Serving the ball, Madsen recorded 32 ace serves.
Waseca loses Olsem heading into the 2022 season, but Sommers and Madsen will both return to the Bluejays for one more season and will be an integral part of the team with their play on the court and serving as two senior leaders on and off the court.