There's an old belief among those who take in a lot of baseball that even if one were to watch every game ever played, something new would pop up in the very next competition. Most of the people in the stands at Tink Larson Field witnessed one such example Tuesday evening, though many were likely ignorant as to what happening as the game unfolded.
The Waseca Bluejays fell to the New Ulm Eagles 9-6 during the chilly afair, but while the score appears to be rather mundane, it was how the Eagles scored their runs that has been rarely — if ever — seen before.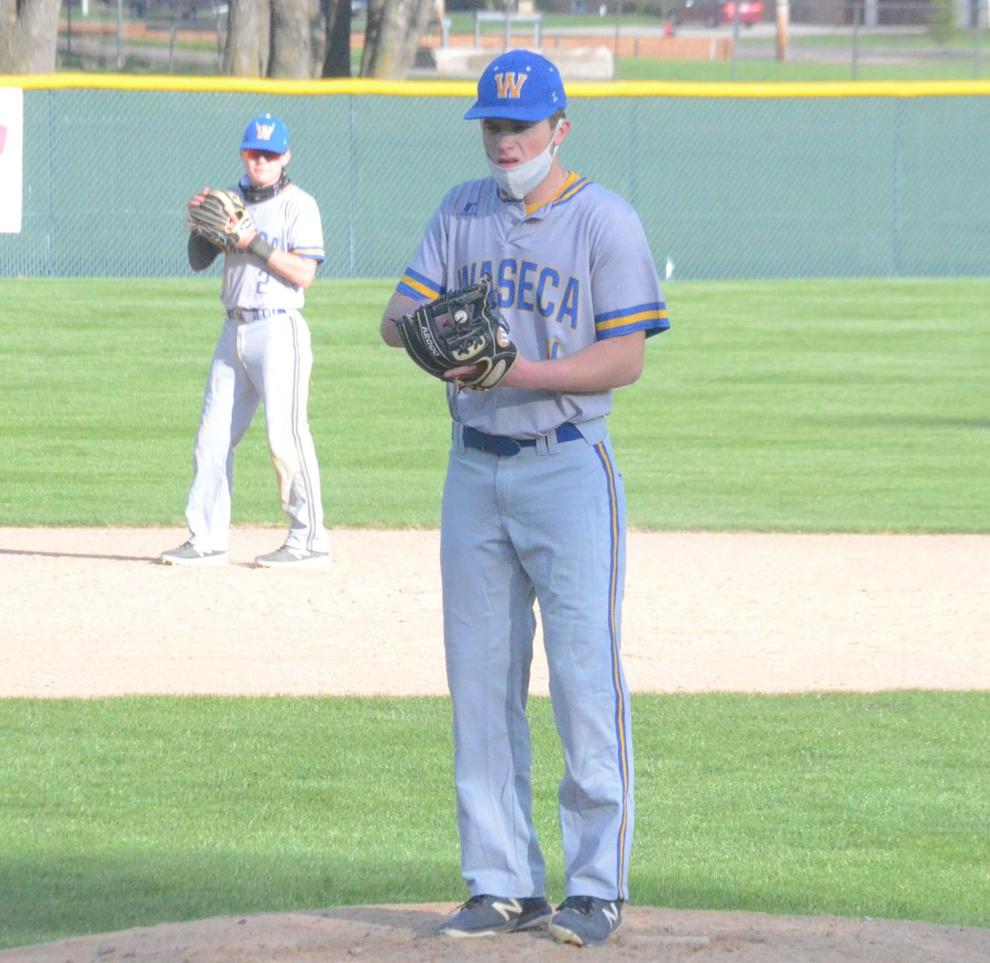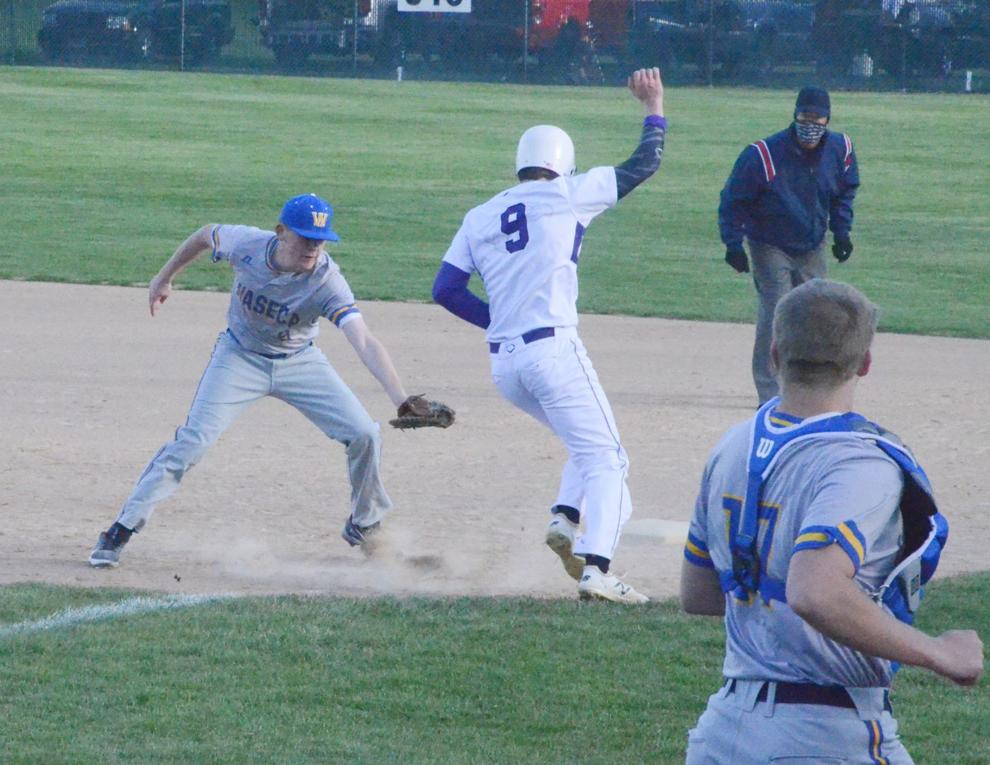 New Ulm scored all nine of their runs with two outs, with seven coming after Waseca had retired the first two batters of the inning. Many teams are lucky to score one or two two-out runs over the course of a game, even at the high school level. Such an event is one of those fluke occurrences that rears it's head every now and then during a game of baseball. Still, Waseca coach Kelvin Nelson would have liked for his team to have found a way to escape, something he's confident they'll be able to do during future games.
"It is a fluke thing, but also we have to figure out a way to get that to stop," Nelson said after the game. "All nine [runs came with] two outs and seven of them were with no body on base...Yes, that's a fluke thing, but that's also a mental and focus thing that we need to get cleaned up. We'll get there."
The Bluejays began the game clicking on all cylinders offensively. Zander Fitzsimmons led of with an infield single and was eventually brought home to score on a single by Zach Hoehn. Jarrett Ahlschlager and Oliver O'Brien reached base in the top of the second on a single and error, respectively, and later touched home after an RBI single by Fitzsimmons and a double by Tyler Klinger.
"We started out great. They started talking, they started playing like a team and doing the little things. Getting the bunts down, moving guys [over], scoring them. We looked like we knew what we were doing, so it was fun to watch," Nelson said.
Waseca took a 4-0 lead into the third inning, when the New Ulm bats came to life. The Eagles proceeded to score nine runs — only three of them earned — over the next four innings, while the Bluejays were unable to hang more on the scoreboard until the bottom of the seventh when Jack Albrecht drove in a pair with a single.
"We were just cruising and then you could see all of a sudden one little error and the wheels fell off," Nelson said. "[That] gave New Ulm confidence. They started hitting the ball and we just kind of started playing tight. It wasn't until our last at-bats where we kind of loosened up again. And it showed. We scored two runs in the last inning [and] had the timing down at the plate. We fought back, but we have to keep that intensity that we started with throughout the whole game."
Waseca's record now stands at 1-4 overall, however, they're a couple of outs and timely hits away from being 3-2.
The Bluejays return to the diamond on Friday April 23 in a game against NRHEG. First pitch is scheduled for 5:30 p.m. at Tink Larson Field.