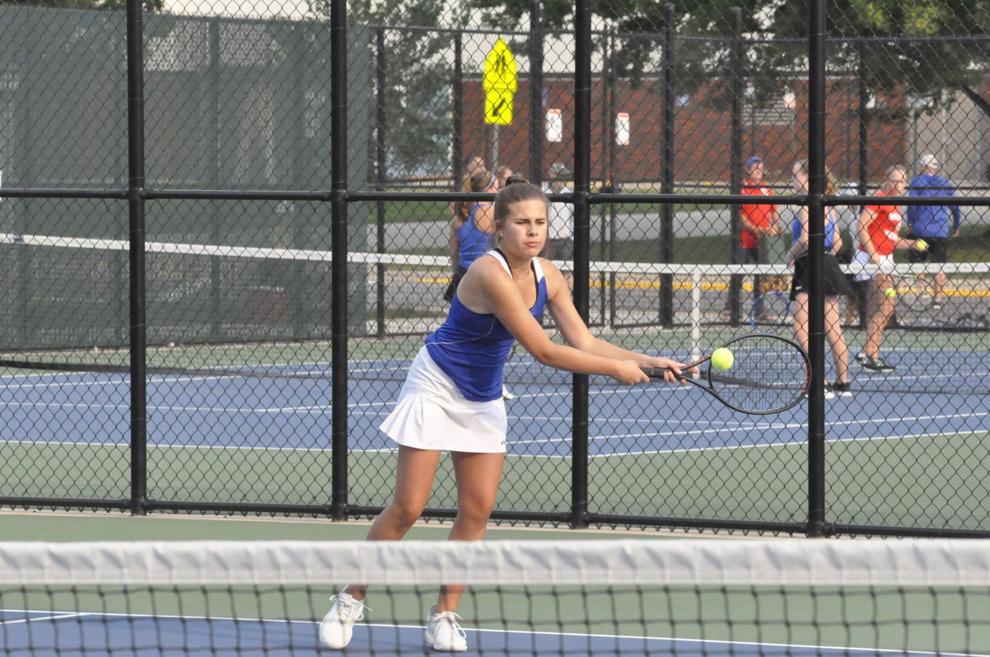 The Waseca Bluejays girls tennis team hosted Mankato West, Le Sueur-Henderson and Owatonna Saturday morning in its Waseca Quadrangular.
"We had some very good competition and sportsmanship at the home tournament on Saturday," said Bluejays head coach Kyle Collins. "We had many new players (Lexi Kanewischer, Ashton Jenzen, Esme Pearce and Lauren Drexler), who were playing their first varsity matches for us."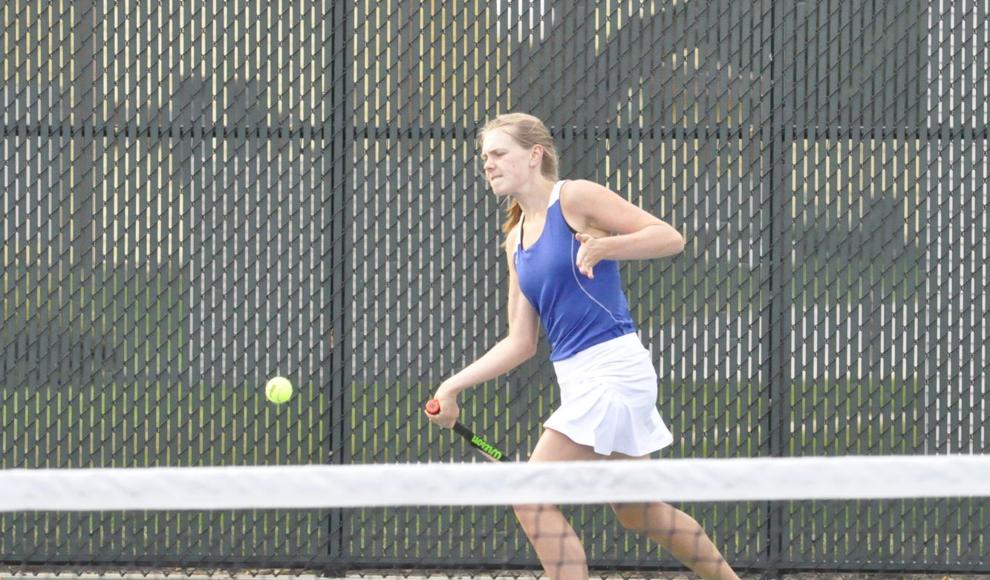 Waseca faced off against the LS-H Giants to open the event, but were defeated 6-1. The Bluejays win came at the hands of Sarah Robbins who won her No. 2 singles match.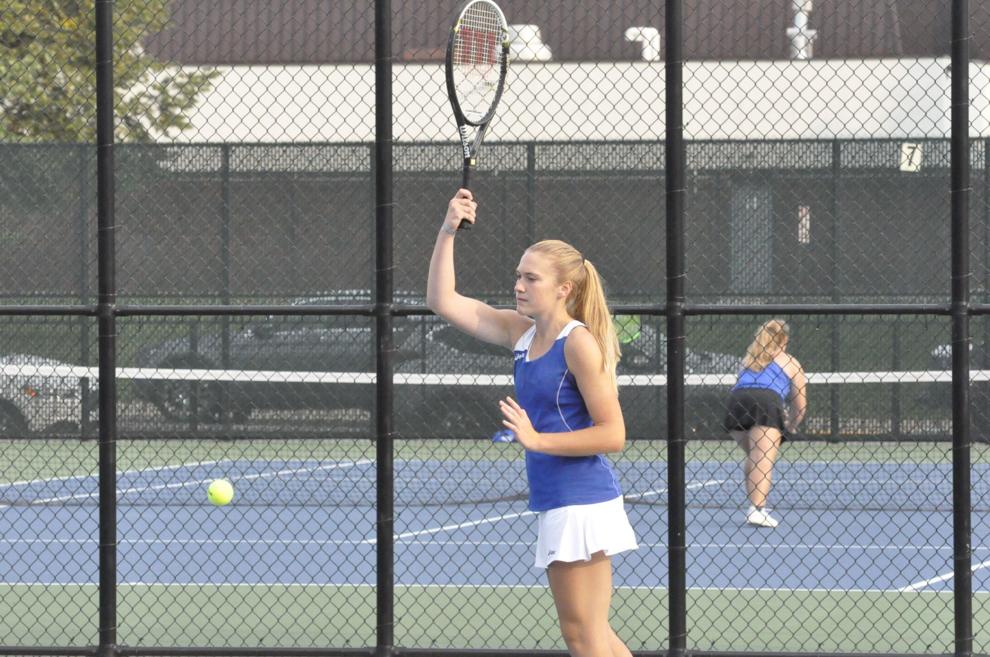 The next opponent for Waseca was Mankato West, and the Bluejays again took a single match, as Sarah Haley won her No. 3 singles match.
"It was nice to see both of our Sarahs (Robbins & Haley) get wins against Le Sueur and West, respectively," said Collins.
The final opponent of the day, the Owatonna Huskies, managed to take all seven matches over the Bluejays.
"I was impressed by the way we came out and battled against Le Sueur-Henderson and Mankato West, with so many young players in our lineup," said Collins. "Owatonna has another strong team, especially in singles."
Waseca tennis returns to the courts Monday, Sept. 13 when they host Worthington with matches scheduled to begin at 4:30 p.m.
Waseca — 1, Le Sueur-Henderson — 6
No. 1 — Chloe Brandt, LS-H def. CeCe Huttemier,6-1 , 6-1
No. 2 — Sarah Robbins, Waseca def. Morgan Jones, 4-6 , 6-4 , 10-6
No. 3 — Darbi Dunning, LS-H def. Takya Schoenrock, 6-2 , 7-6 (3)
No. 4 — Gracie Buesgens, LS-H def. Lauren Drexler, 6-0 , 6-1
No. 1 — Mia Schwarz — Anna Pavlo, LS-H def. Mia Kanewischer — Addie Pfeifer, 6-1 , 6-3
No. 2 — Ella Nesbit — Koreyann Straub, LS-H def. Sarah Haley — Lexi Kanewischer, 6-1 , 6-4
No. 3 — Isabella Holloway — Lauren Krause, LS-H def. Ashton Jenzen — Esme Pearce, 6-1 , 6-0
Waseca — 1, Mankato West — 6
No. 1 — Payton Douglas, MW def. Takya Schoenrock, 6-0, 6-2
No. 2 — McKenna Schreiber, MW def. Addie Pfeifer, 6-2 , 6-3
No. 3 — Sarah Haley, Waseca def. Riley Lowe, 2-6 , 6-4 , 11-9
No. 4 — Emily Kodet, MW def. Lauren Drexler, 6-1 , 6-0
No. 1 — Lauryn Douglas — Lillian Schmidt, MW def. CeCe Huttemier — Sarah Robbins, 6-1 , 6-3
No. 2 — Julia Ulman, Ella Betters, MW def. Mia Kanewischer — Lexi Kanewischer, 6-1 , 6-2
No. 3 — Faith Kodet, — Lydia Ambrose, MW def. Esme Pearce — Ashton Jenzen, 6-2 , 6-0
No. 1 — Olivia Herzog, Owatonna def. CeCe Huttemier, 6-0 , 6-1
No. 2 — Alex Huemoeller, Owatonna def. Sarah Robbins, 6-4 , 6-2
No. 3 — Olivia McDermott, Owatonna def. Mia Kanewischer, 6-0 , 6-1
No. 4 — Emma Herzog, Owatonna def. Lauren Drexler, 6-0 , 6-1
No. 1 — Lauren Thamert — Olivia Shaw, Owatonna def. Addie Pfeifer, — Takya Schoenrock, 6-4 , 6-2
No. 2 — Ashley Schlauderaff — Ellery Blacker, Owatonna def. Sarah Haley — Lexi Kanewischer, 6-1 , 6-4
No. 3 — Elizabeth Roesner — Allison Wasieleski, Owatonna def. Esme Pearce — Ashton Jenzen, 6-0 , 6-0