A combination of 50 degree weather and wind greeted the No. 2 seeded Waseca Bluejays and the No. 7 seeded Belle Plaine Tigers, who were forced to battle through the cold in the opening round of the Section 3AAA football playoffs, which the Bluejays won in a 62-0 blowout against the visiting Eagles.
The cold and wind made its presence known during the game and Waseca's special teams unit were the ones that benefited the most from it to blow open the game for the Bluejays en route to their massive victory in the quarterfinal round.
Waseca was already up 21-0 in the early stage of the second quarter thanks to a trio of rushing touchdowns from running back Chrisitan Rodriguez, quarterback Oliver O'Brien and receiver Shaun Hulscher, but the specials team unit opened the game up.
"[Our confidence] is high, but you always got to go in, doesn't matter who you're playing, and just got to execute no matter who the opponent is," O'Brien said. "If you do that, you'll win most of the time."
Holding Belle Plaine to punt, junior linebacker Max Neaves busted through and blocked the Eagles' punt, scooped the ball up and took it to the house for a punt block touchdown for a Waseca 27-0 lead with 11:32 left in the first half.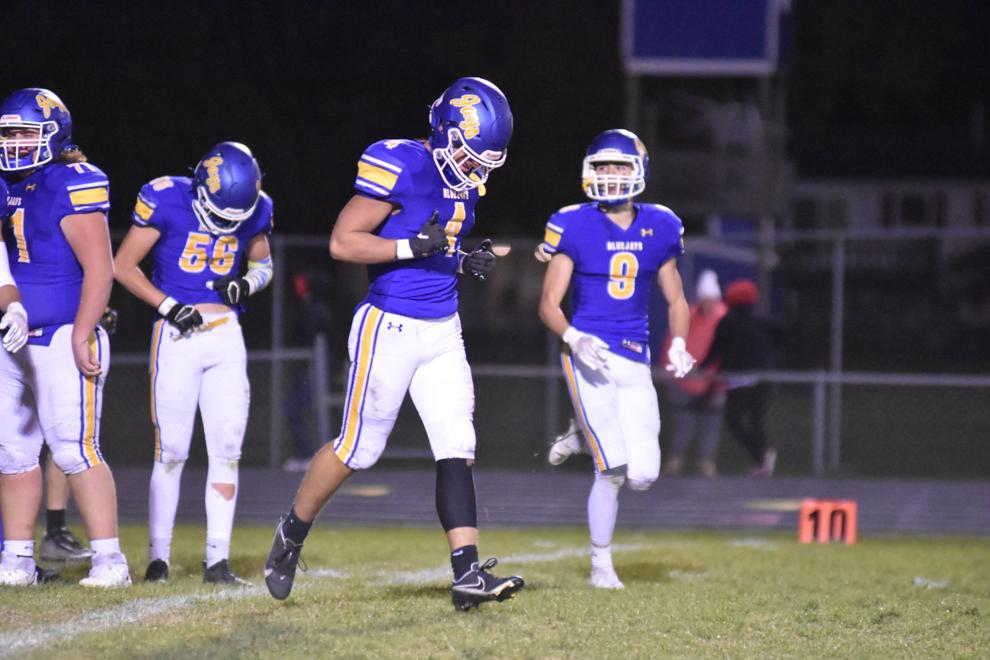 The coldness and wind inserted itself into the game on the following kickoff and caused issues with Belle Plaine's return man, who fumbled the kickoff and allowed Waseca to recover on the 36-yard line.
That kickoff miscue by the Eagles allowed the Bluejays to march down 36 yards for a score, which came from a 2-yard touchdown run by Mason DeKruif for a 35-0 Bluejays lead with 8:55 left.
In a case of deja vu, Belle Plaine botched the ensuing kickoff, just like the first one, and Waseca recovered the fumbled kickoff on the Eagles' 36-yard line on the second straight kickoff.
Prepared to capitalize on Belle Plaine's mistakes, O'Brien connected with Isaac Potter through the air for a 36-yard touchdown. Now 42-0 Bluejays in just five seconds of game time since the last touchdown.
"Things went our way and we got a bunch of turnovers in the first half that really helped things," said Waseca coach Brad Wendland, who watched the game from the press box and hasn't returned to on-field coaching. "We have been getting better. Every time I come down from the booth, I feel like I'm talking to a team that's better than it was a week before."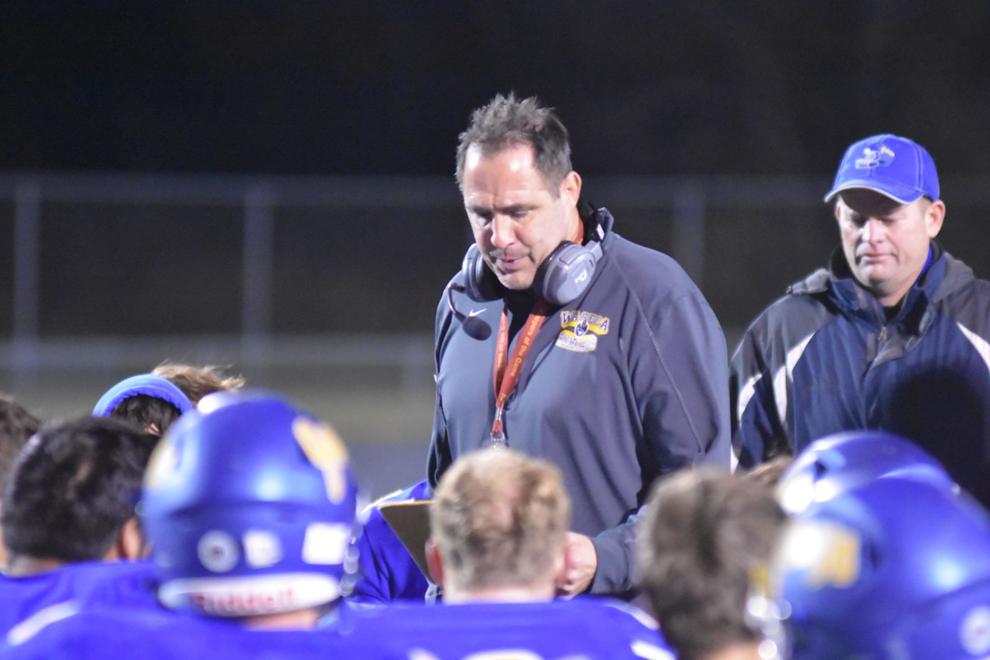 On three straight special teams plays, Waseca recorded a blocked punt and returned it for a touchdown, as well as recovered two consecutive kickoff fumbles, both of which led to Bluejay touchdowns and a 21 point swing in a matter of minutes.
Tallying another touchdown connection from O'Brien and Potter through the air, this time for 39-yards and the score, Waseca went into halftime with a commanding 48-0 lead.
With such a blowout in just two quarters, the Bluejays started subbing in their underclassmen, who proceeded to add to their commanding lead.
Sophomore running back Kaeden Johnson finished as Waseca's leading rusher in terms of yards, followed by fellow sophomore running back Jose Mixteco as its second leading rusher in yards rather than the usual tandem of Rodriguez and DeKruif.
Johnson's day was highlighted on a run that he broke out to the outside and went untouched for a 68-yard touchdown. He finished with a team-high 109 rushing yards with Mixteco behind him with 65 rushing yards.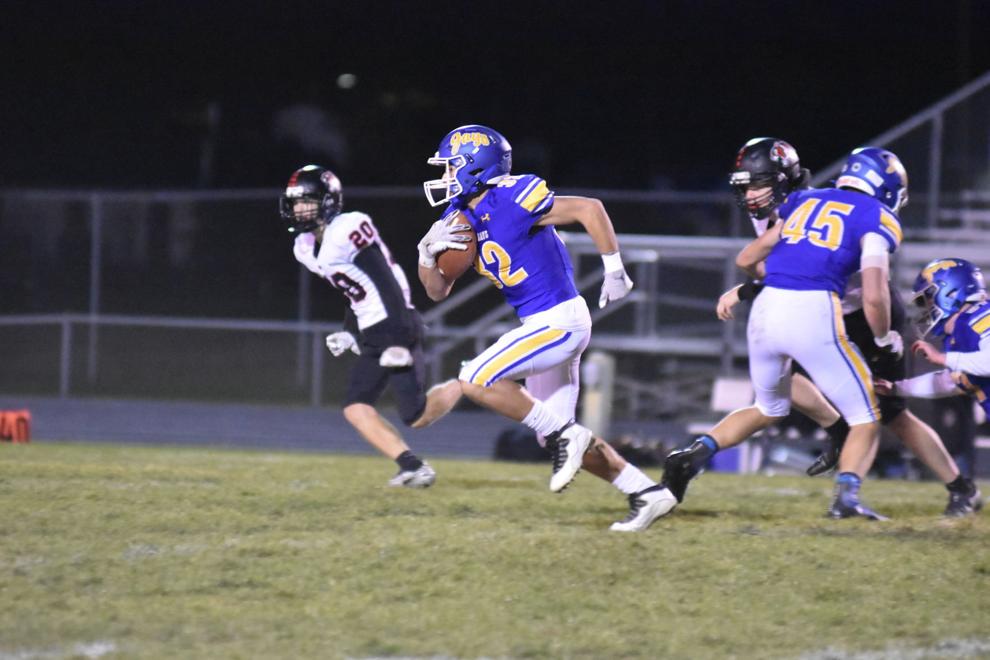 Freshman quarterback Damarius Russell even got in the mix as the fourth Waseca quarterback to play, along with O'Brien, Jarret Ahlschalger and Armando Balderas. Russell closed the day out with a 5-yard touchdown run.
Waseca got to see what the younger talent had to offer and their sideline loved every moment of it with constant cheer and praise for the underclassmen.
"We talk about this being a player-led team and I think that's happening and that means we're going to reach our potential," Wendland said.
After rolling past No. 7 Belle Plaine in the quarterfinals, the No. 2 Bluejays will return home Saturday and host the No. 3 seeded Tri-City United Titans, who defeated No. 6 New Ulm 28-14 in the quarterfinals.