Two of the best boys basketball teams in all of Minnesota clashed in Minneapolis on Tuesday night when the Minnehaha Academy RedHawks (12-1) handed the Waseca Bluejays (12-1, 7-0 Big South Conference) their first loss of the season, 94-66. Both teams entered the matchup as the consensus number one ranked team in their respective classes — Class 3A for Minnehaha Academy and 2A for Waseca — and were dispatching opponents by approximately 30 points per game.
Waseca was able to keep the game close throughout most of the first half, never trailing by double-digits until over midway through the frame. However, a late run by Redhawks — fueled by consensus number one recruit in the nation Chet Holmgren and Hercy Miller, a target of a number of so-called Power Five schools throughout the nation — pushed their lead to 47-28 by halftime.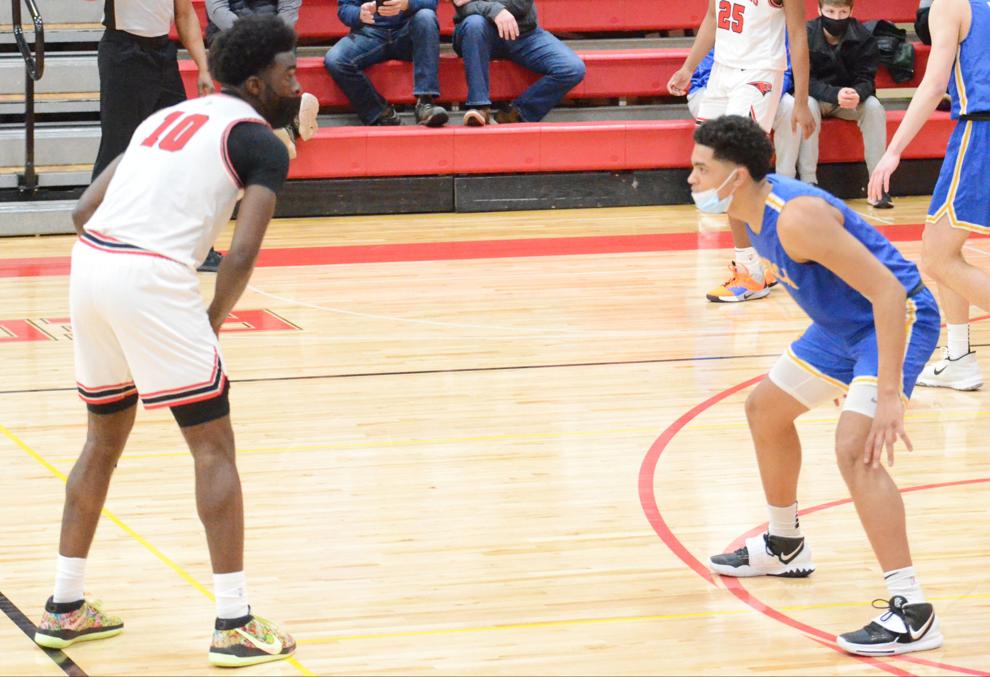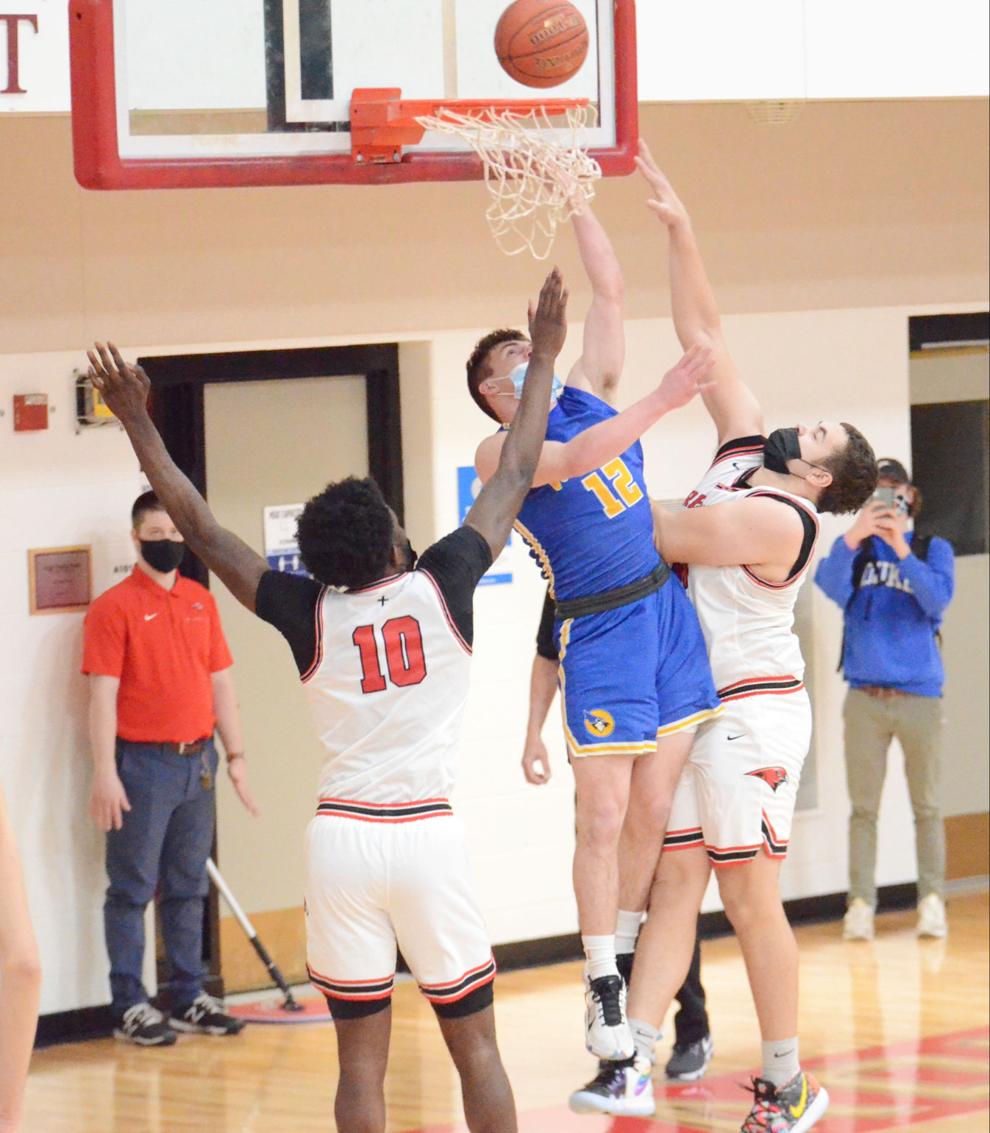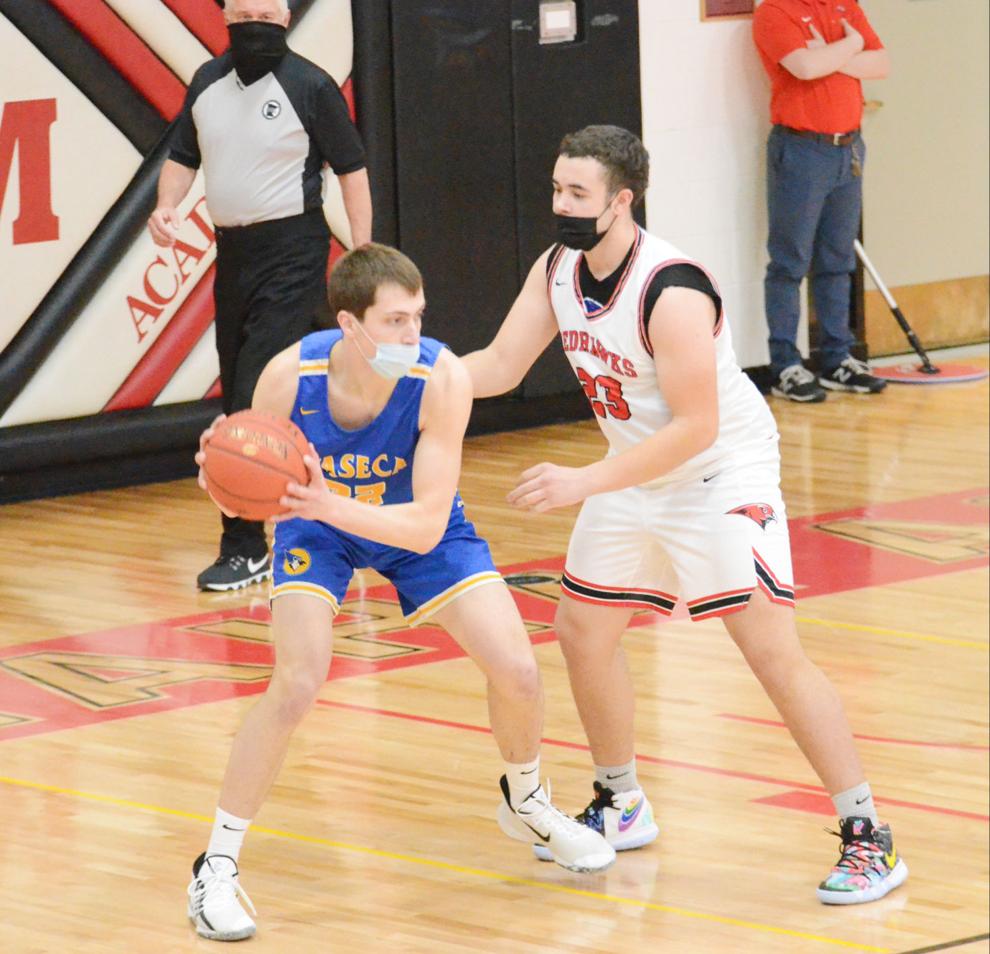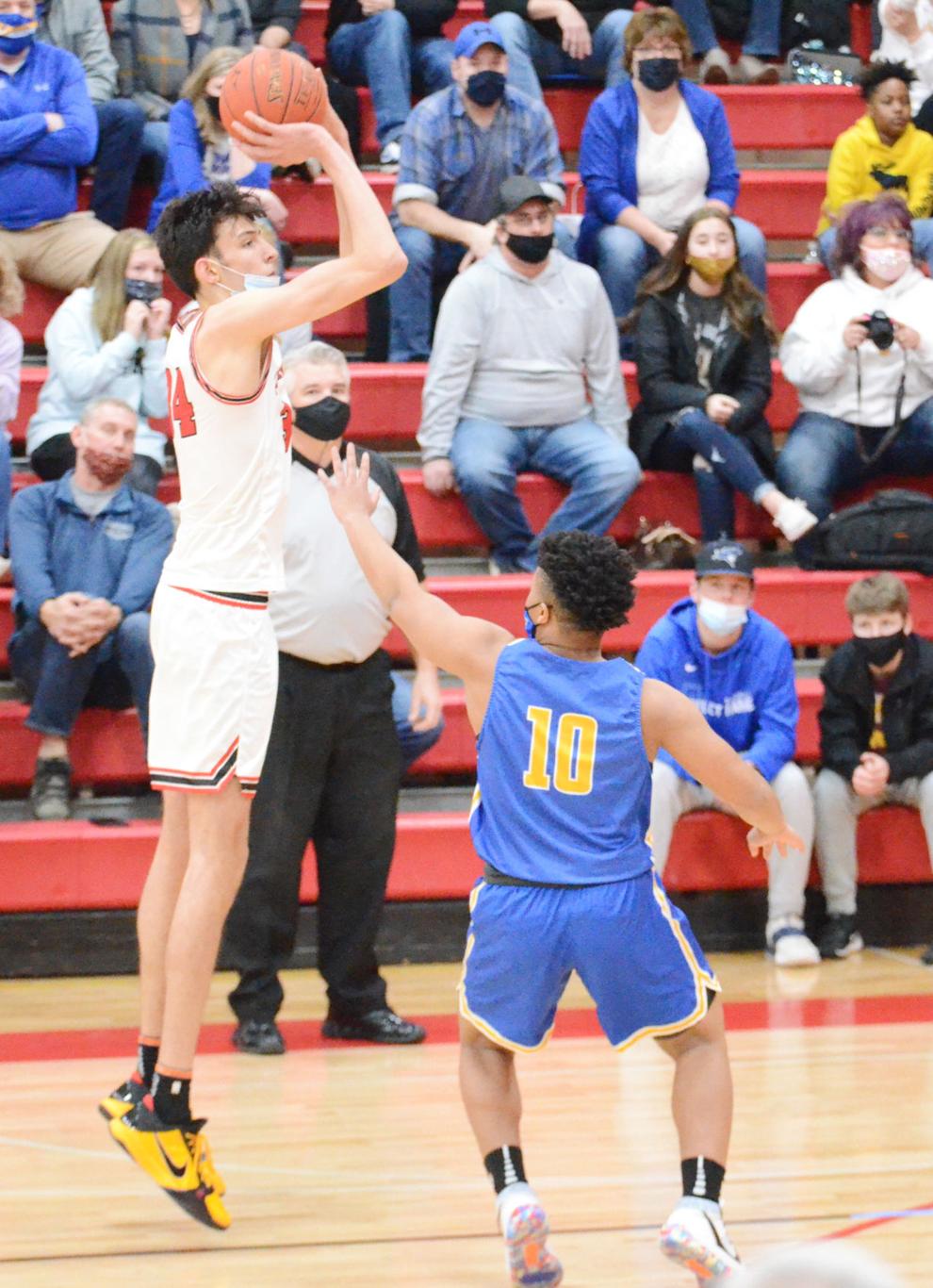 Minnehaha Academy's lead would only swell throughout the course of the second half as the overall talent and athleticism of the Redhawks proved to be too much for the Bluejays to overcome. Holmgren finished the night with 29 points, 20 rebounds, eight assists, and six blocks. Miller added 17 points of his own.
"I wish we would have stayed out of foul trouble a little bit earlier and played a little bit better defense. We gave up 47 points in the first half. Any time you play a good team you can't give up that many points," Waseca coach Seth Anderson said of his his team's performance after the loss. "We just had to play better defense, rebound the ball better, keep them out of the lane better. But they're the best team in the state of Minnesota for a reason. They did some things that were really difficult for us to guard. If we made a few more shots maybe things go a little bit differently, but that's just a really good Minnehaha team."
The matchup between Waseca and Minnehaha Academy served as an important litmus test for the Bluejays, not only as a group, but also for their three seniors who will be playing college basketball next season. Despite the lopsided loss, it would be accurate to say that both passed with flying colors.
Waseca's 66 points represent the third most points scored against Minnehaha Academy this season, behind the 73 points scored by Hibbing — a 10-3 team in Class 3A — as well as Florida's IMG Academy — one of the nation's premier high school basketball programs who has sent nine players to the NBA over the last 15 years. The Bluejays outscored the likes of Duluth East (41 points), Wayzata (63), Hopkins (59), and Stewartville (63), all of whom figure to compete for state titles across Class 2A-4A.
At the individual level, Andrew Morgan, Ryan Dufault, and Kyreese Willingham went head to head with Holmgren, Miller, and Prince Aligbe throughout the night, all of whom will play at major NCAA Division I schools — and potentially the NBA — in the near future. The three more than held their own against their elite competition.
Morgan — a top 200 recruit nationally who is committed to play for NDSU next winter — lead the charge with 24 points on 11-of-16 shooting from the field to go along with eight rebounds and three assists, the majority of which came against Holmgren. Dufault — a St. Thomas commit — registered 14 points, three rebounds, and four assists. He controlled the offense and by and large did not let the tenacity and intensity of Minnehaha Academy's point-of-attack defense phase him. Willingham — who will be suiting up for Minnesota State University, Mankato next season — scored 11 of his 16 points in the second half after the Redhawks assigned Aligbe onto him as his primary defender and held the four-star recruit to two points on the other end of the court.
Anderson was proud of the performance by the three seniors overall.
"I thought they battled hard. Ryan got us off to a good start with three buckets right off the bat. Morgan is just a warrior; he kept us in the game. He came up with a lot of tough rebounds and tough baskets. Kyreese really played a good second half. He was getting in the lane and hit a few jump shots."
Waseca ultimately may not have come out on top, but they proved that they deserve to be in the conversation in regard to the top-tier of boys basketball teams in Minnesota. Minnehaha Academy possesses a level of talent that is rare, even on the national level, and is in a class of their own. But the Bluejays competed with them. And that in and of itself is impressive.
Sports teams are often judged simply upon whether they won or lost the game; there isn't always a ton of nuance in the critique and analysis of a team's performance. And perhaps the most divisive ideas in all of athletics is the concept of a "moral victory," in which the team ultimately loses, but learns something more about themselves along the way. After all, as former NFL and current Arizona State football coach Herm Edwards famously said, "You play to win the game!"
However, the Bluejays did learn a valuable lesson in their loss to the Redhawks: When they're all playing at the top of their game, they can compete with anyone. Even future NBA players.