When the Waseca Bluejays and the New Richland-Hartland-Ellendale-Geneva Panthers clashed inside of Waseca High School on Thursday night, it seemed like both teams had the answers for each other.
For most of the night, the Bluejays and the Panthers were trading bonus-point victory for bonus-point victory with a three match stretch playing a big role in Waseca claiming a 46-33 home dual win over NRHEG.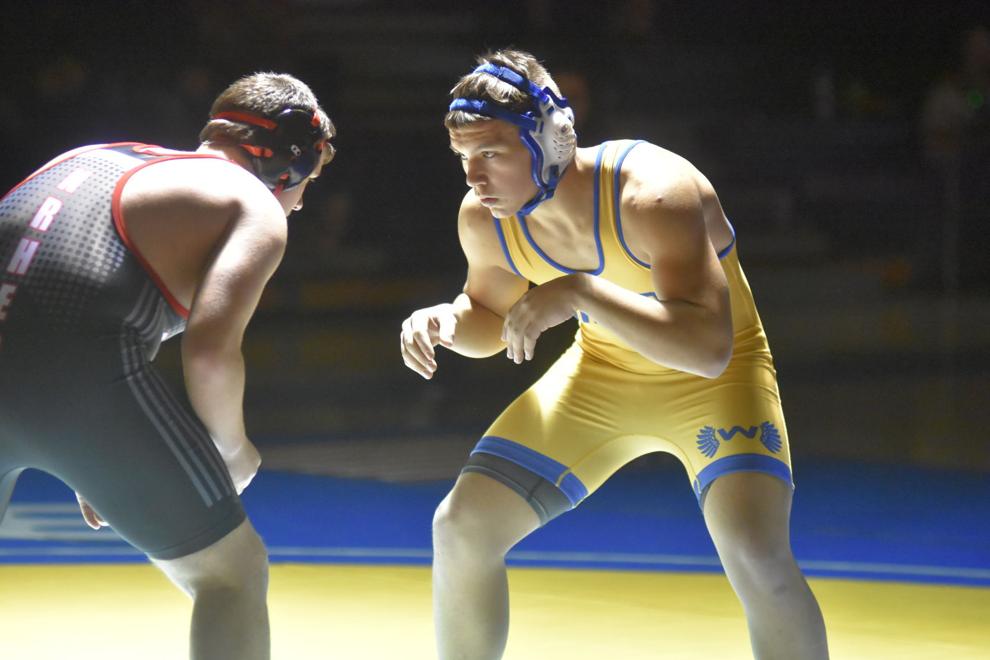 When Waseca's Kaden Johnson and NRHEG's Carter Flatland stepped onto the mat for the 145 pound weight class bout, the Bluejays and Panthers were tied up 18-18 with both teams earning three six-point bonus victories.
Waseca rattled off three consecutive wins with Elijah Biehn pinning Seth Staloch (0:47) at 113, John Feeley pinning Annabelle Petsinger (3:10) at 120 and Slade Barnett pinning Dylan Riskedahl (2:23) at 126.
NRHEG earned two forfeit victories with no one answering Jacob Karl at 106 and Aidan Schlaak at 138, as well as seeing Nikolas Petsinger pin Jacob Root in 1:38 at 132.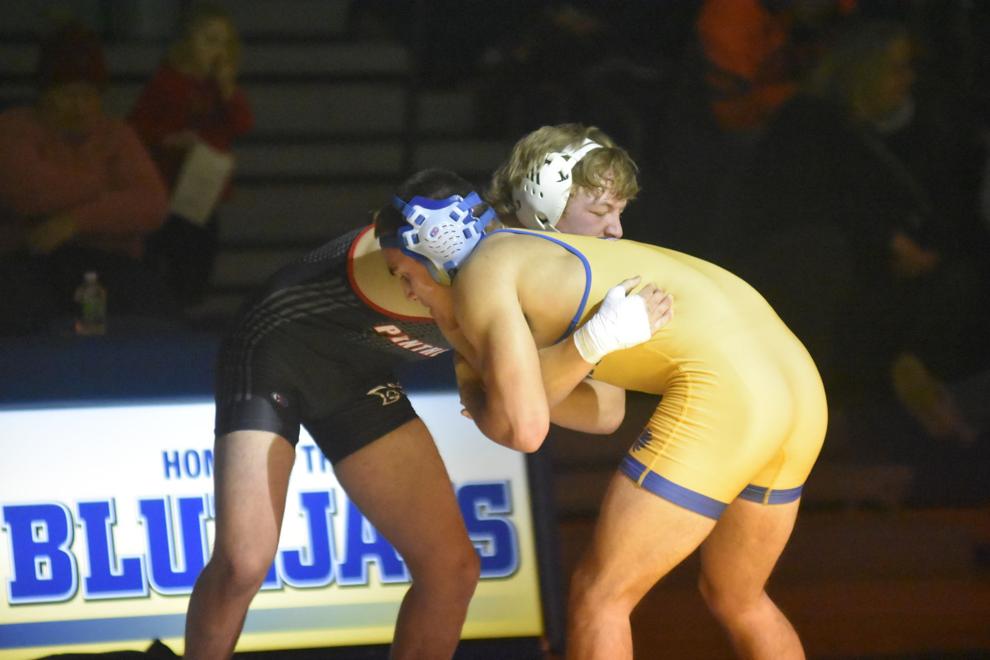 Johnson broke the tie for Waseca by picking up its forth fall of the night, pinning Flatland in 3:24 to put the Bluejays up 24-18 going into the 152 weight class matchup between Waeca's Oliver O'Brien and NRHEG's Harbor Cromwell.
O'Brien kept the bonus streak alive and answered Johnson's 3:24 fall by pinning Cromwell in 1:23 to give Waseca a little separation on the scoreboard.
In the 160 pound bout, Christian Rodriguez recorded another bonus point victory with the only major decision of the night after leading NRHEG's Clay Stenzel 13-2 after three periods.
Stuck in a 16-point deficit, the Panthers answered with George Roesler getting them back on the board with a 2:19 fall over Carter Ellis.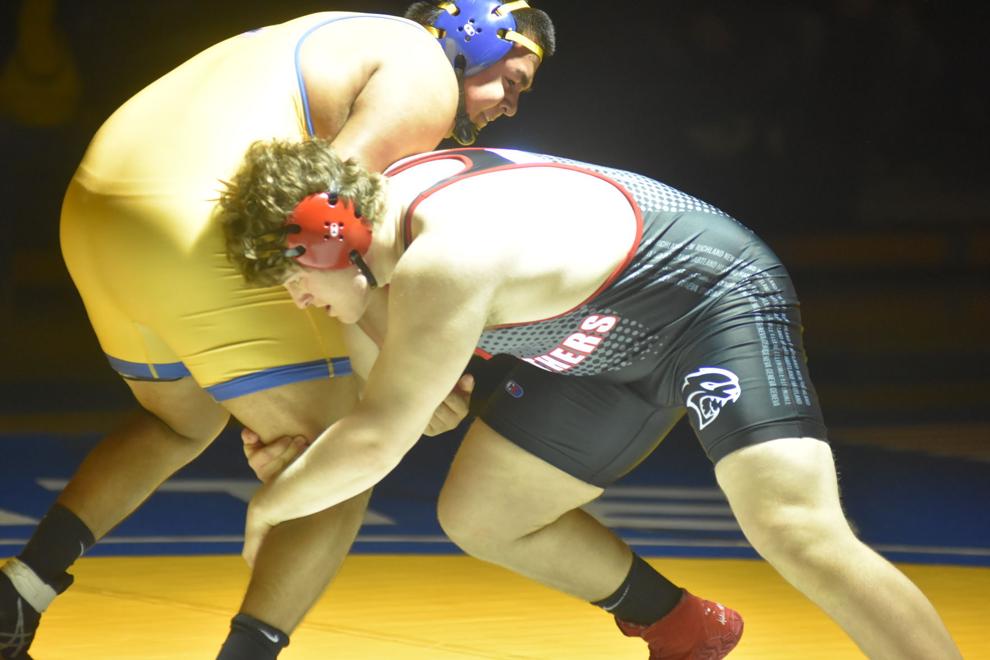 There was a trading of forfeit victories following Roeslers win with Waseca's Payton Garza (182) and NRHEG's Ralph Roesler (195) earning the open weight class wins.
Matthew Veroeven put the icing on the cake for the Bluejays at 220 after he picked up a 1:09 Cole Hutchens to ice the dual.
The Panthers left on a positive note with the 285 weight class match closing things out, where Makota Misgen hit the 50 career win mark after he escaped and rode out Waseca's JD Delgado for a 1-0 decision.