Stepping out onto the ice for a regular season game against St. Catherine on Oct. 29, former Waseca Bluejay and current sophomore center for the Finlandia University Lions Jayde Pederson recorded her first collegiate hockey game.
Pederson, who was the first Waseca girls hockey alum to move onto the college hockey ranks, missed out on her freshman campaign with the Lions after the 2020-21 girls hockey season was canceled.
Now in the 2021-22 season, Waseca's school record holder with 110 goals and 49 assists for 159 points and the four-time All-Big South Conference honoree wasted no time getting acclimated with the ice in Hancock, Michigan.
In her very first regular season game, Pederson got onto the ice in the second period after the Lions dumped the puck into St. Catherine's zone. She entered in on the left side, quickly battled for the puck, slipped it through a defender's legs, toe dragged and sniped the top-right corner of the goal for Finlandia's first goal of the season.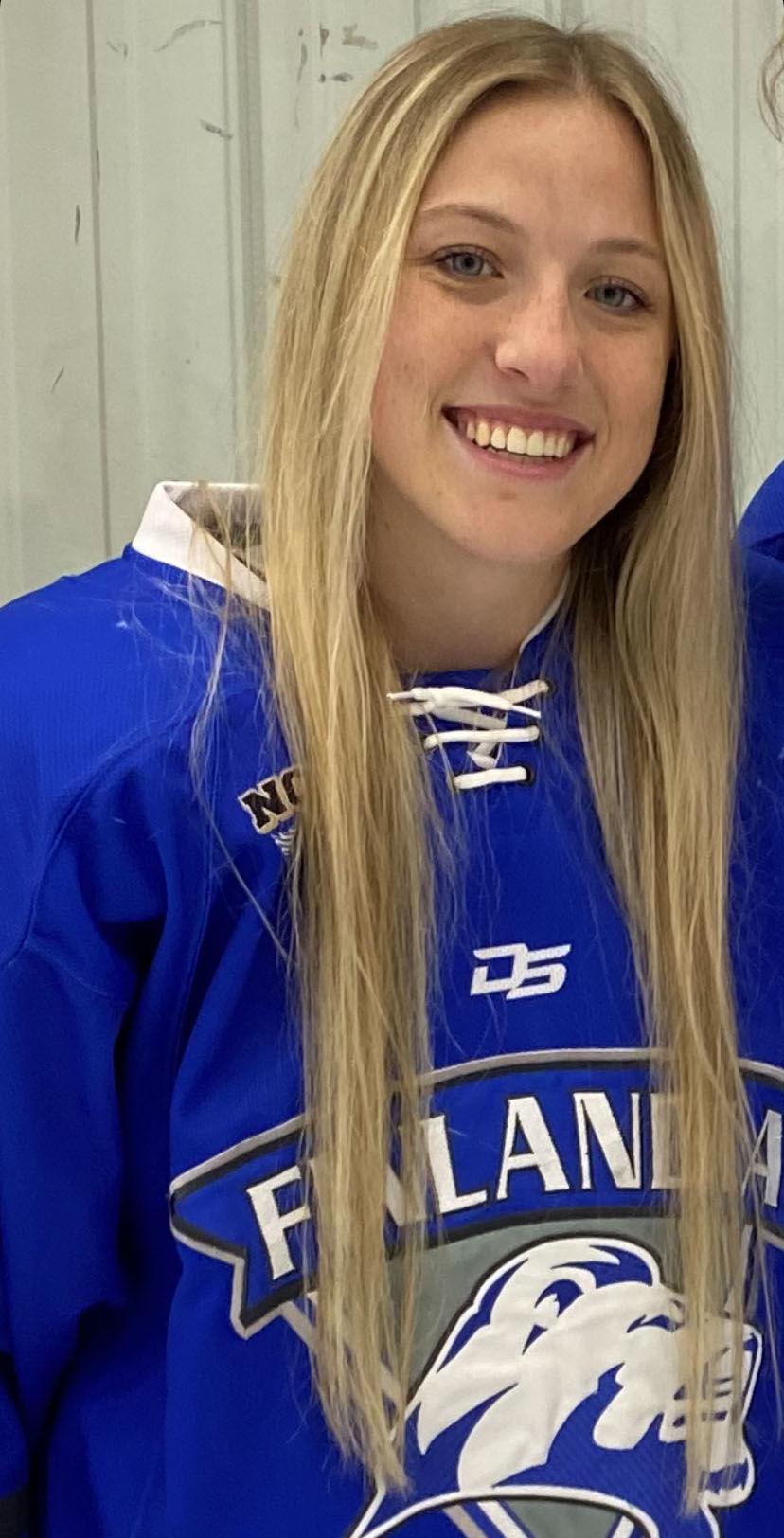 "I didn't remember it when I got to the bench because it was such a surreal moment, but after watching film and realizing what had happened, I was so excited on the ice," Pederson said. "My celebration was a disaster, I was just jumping up and down on the ice and I shed a tear on the ice because I was so excited."
Currently six games into the Lions season, Pederson leads the team in goals with two. The other goal came during a second period power play against Concordia-Moorhead on Nov. 6 in Moorhead, Minnesota.
Having a player that knows a thing or two about lighting the lamp comes as a major plus for a Finlandia team that's predominantly composed of underclassmen. Pederson is one of seven sophomores on the roster, along with 11 freshmen, all 18 of which are playing their first few games at the collegiate level.
The situation with Pederson the Lions is very similar to that of her high school alma mater.
The Waseca girls hockey team comes into the 2021-22 season with a very young core that's composed of six juniors, four sophomores, five freshmen, two eighth graders and five seventh graders.
Having been in their skates before and going through something similar with Finlandia, Pederson gave some words of encouragement to some of her old teammates following Waseca's 13-0 loss to Minnehaha United in the season opener.
"It's the first game of the season, you can't take that and judge it on the rest of your season," Pederson said. "With such a young roster, you have to be patient because nobody is on the same page."
One of the most unique things about Pederson's situation with Finlandia and a shared close southern Minnesota connection that came out of the blue with the Lions first-year head coach Lindsay Macy, who had her own great hockey career with the Owatonna Huskies before going on to bigger things.
She posted 413 points in 152 games for the Huskies, then played collegiate hockey for the University of Wisconsin-Madison, where she posted 74 points in 66 games. She then made the move to close out her college career in Minnesota where she recorded 44 points in 62 games for Minnesota State University, Mankato.
She also went on to play for the United States U-22 team and with the Minnesota Whitecaps after her collegiate career.
"Playing for Owatonna and the support I had there was instrumental in me becoming a college coach and having such a good influencer in [current Owatonna girls hockey assistant coach Tim Hunst], it's been huge," Macy said.
Most recently, Macy was running a hockey academy in Idaho and wanted to further pursue a career in coaching hockey, which she already had experience from coaching the Owatonna boys and girls hockey teams beforehand.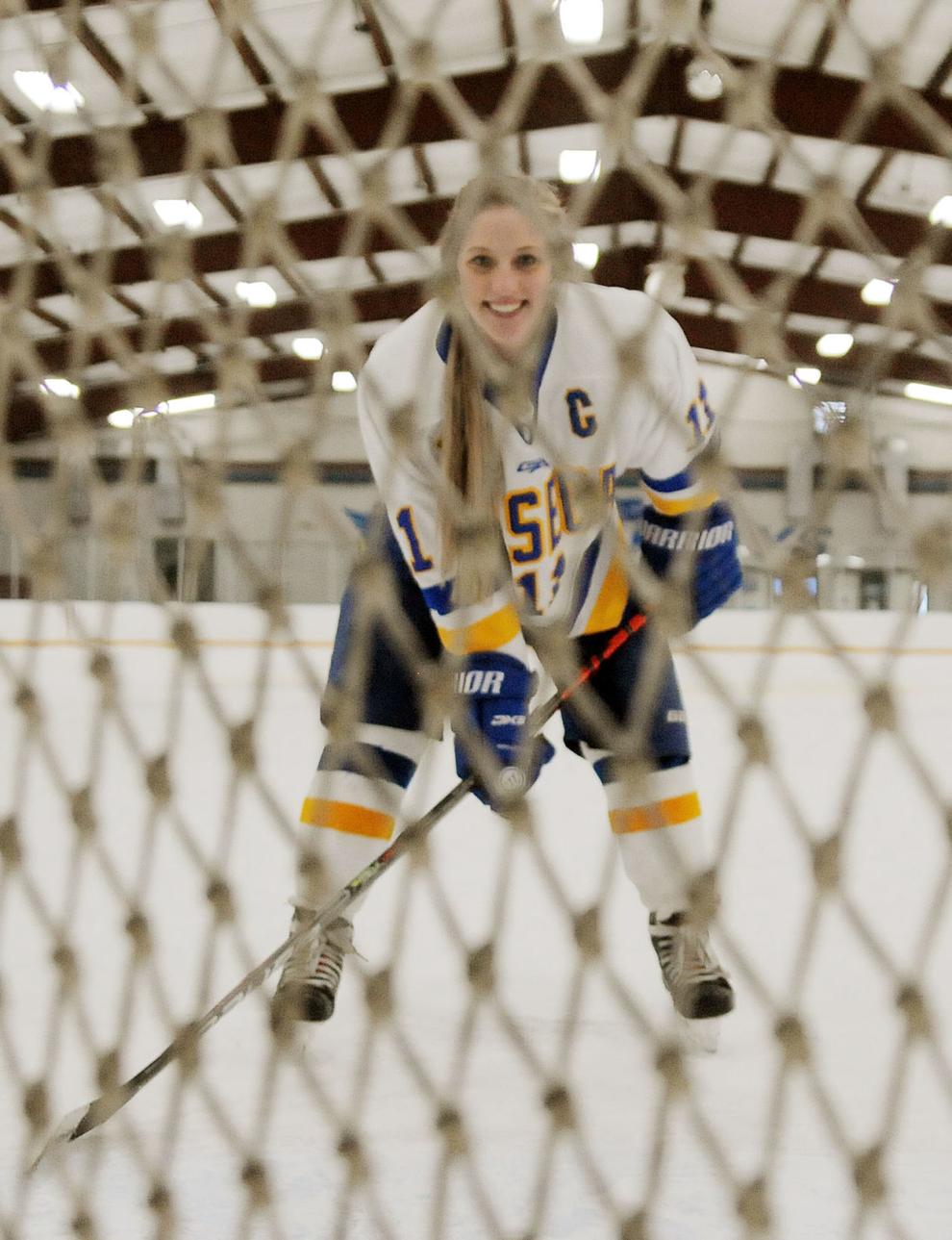 She landed with a struggling Finlandia team that was almost starting over with a clean slate of girls, which included Pederson, with hopes of rebuilding the program and establishing a new winning tradition.
With as close-knit of a community as girls hockey and despite the fact that Pederson came into the program before Macy was brought on as the head coach, the two were actually much closer to each other before they both ended up almost 430 miles away in Hancock.
While Pederson was going up in Waseca in her childhood home, the two were nearly a half mile apart from each other without knowing that they'd be a player and a head coach for the same collegiate hockey program in the future.
"The first time she met me, she was like, 'Pederson? Like the-big-yellow-mailbox-towards-Waseca Pederson?'" Pederson said. "I was like, 'How did you know I had a big yellow mailbox at my childhood home?'"
"It was just kind of funny realizing how close we actually were and I had no idea who she was, she had no idea who I was and it's crazy meeting so far away from our hometowns."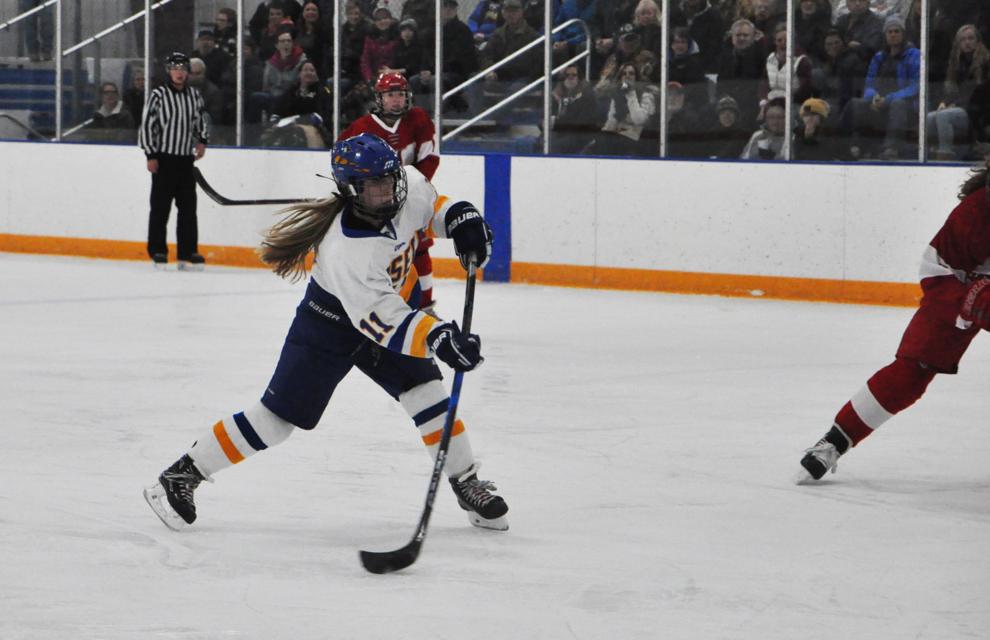 With the season still so young for the Lions and they're still hunting for the first win of the season, Pederson and Macy share the common goal of turning around the Finlandia girl's hockey program.
Growing pains are inevitable with young teams, but it landed a well-experienced hockey player through several different ranks at the helm of the program with coach Macy and she gets a key goal-scoring, leadership-providing piece of the puzzle with Pederson.
"She's been huge with her goals scored and her ability to play the game, but she's also huge behind the scenes and in the locker room," Macy said. "She pushes kids in the weight room and she brings energy to the locker room everyday. She's the one screaming at 5 a.m. when we have early morning practice and getting everybody all hyped up.
"She's just not only important on the ice, she's also important off of it, which is an awesome tribute to what her parents have done in Waseca and the community of Waseca as well."