Some people find their career calling early in life, others find it after dabbling in different industries. For Dr. Mackenzie Hoy, finding her passion was an interesting journey. She always knew she wanted to help people and opted to apply for nursing school. After failing to get into her desired nursing program, she decided to reevaluate her goals and realized she was destined for something different.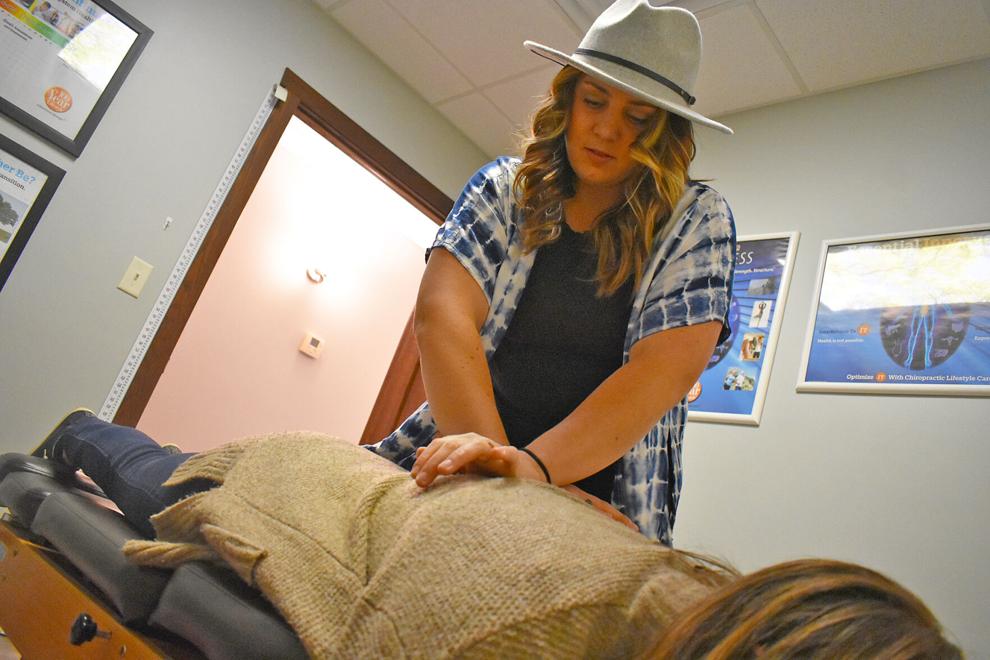 Switching her major, Hoy finally found her calling during her third year of school when a chiropractor came to one of her classes to speak about his career and the business as a whole. Hoy said this was the first time she encountered a "holistic model of health" in a way that made sense to her, and she knew then she had been called to being a chiropractor.
"My friends thought I was nuts, but I didn't really care," Hoy laughed. "I found my passion and I was excited to get started on my journey."
Hoy received a Bachelors of Science from the University of Wisconsin—Eau Claire in 2014. The following year she was accepted to Life University and moved to Marietta, Georgia, where she received a Doctorate of Chiropractic in March 2019.
"I was so excited to get accepted to Life University," Hoy recalled. "It's the largest chiropractic school in the world. I was able to learn so much about practice styles and specialties. I'm also certified in Webster's technique for pregnancy and I am also certified to work on animals and I'm working towards my certification in pediatrics."
Being born and raised in Waseca, Hoy knew she wanted to return to her roots to be close to family. She worked and shadowed in other offices in the area until she felt ready to open her own office and provide quality chiropractic care and education to patients in need.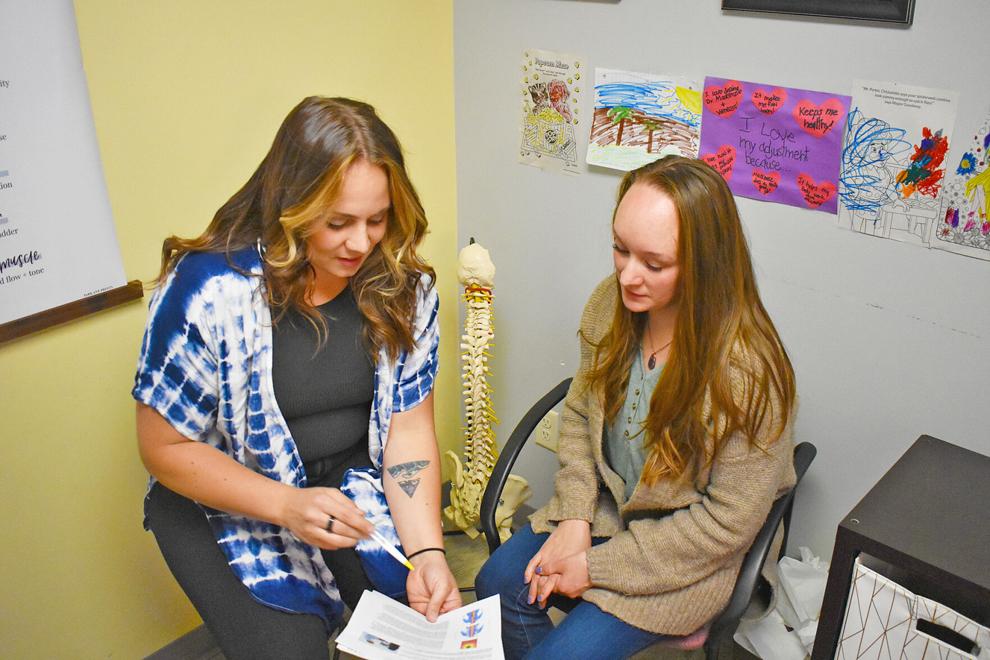 Vibrant Family Chiropractic was soon born, and Hoy and her team were excited to provide quality chiropractic care to the area.
"We teach the 100 Year Lifestyle Principles for health, longevity and wellness," Hoy said. "My main goal for all of my patients is helping them reach their optimum health regardless of their age and educate them on how to keep their nervous system and body healthy."
The 100 Year Lifestyle movement is centered around transforming health and wellness to increase one's lifespan in order for followers to live their best and longest life every step of the way. The movement began as a book by Dr. Plasker, which went on to become an international best seller. There is now a podcast, assessment quiz, motivational speakers and hundreds of practitioners of the lifestyle around the globe.
Vanessa Bartosh is part of the Vibrant Family team as well as a birth doula and home-birth midwife.
"I wanted to work here because I feel it is an environment that aligns with my views and the lifestyle I want to live for myself and my family," Bartosh said.
Hoy said chiropractic is much more than simply cracking joints and focusing solely on the back and neck.
"While those things that most people think of when they think of a chiropractor are involved, what I do and what I teach is much more complex than that," Hoy said. "I prioritize and pride myself on preventative maintenance and care as well as addressing issues that are already present."
While Hoy loves all aspects of her job, she admits she particularly enjoys pre-natal and pediatric care.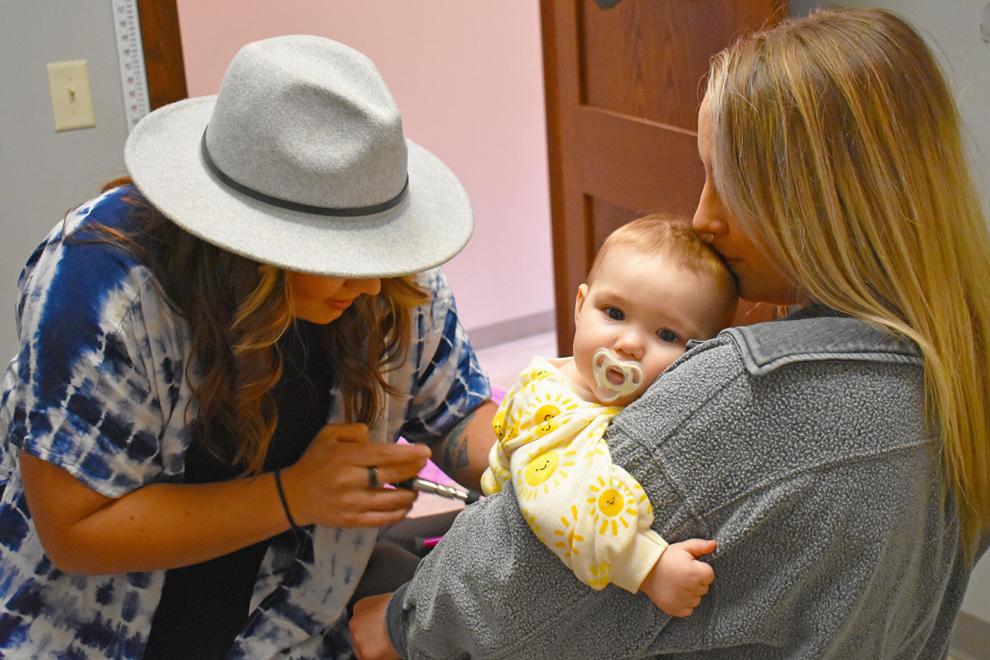 "Being in a rural area, I wanted to make sure I was able to do a little bit of everything," Hoy said. "I also wanted to set myself apart from other chiropractors in the area as well and that's part of why I decided to get Webster certified and certified to work on animals."
Being Webster certified allows Hoy to work on patients during pregnancy and after birth. Hoy said the techniques involved focusing on the hips which allows the patient to experience a more comfortable pregnancy.
While the majority of her clientele are humans, she also partners with a local doggy daycare and helps animal athletes, geriatric dogs, and has even worked on a few horses.
"One of my doggy patients was a competition dog and he threw out his back and his back legs didn't work," Hoy recalled. "After working on him he regained mobility and now I see him about once a month for continued and preventative care. So hopefully that type of injury won't happen again."
She also enjoys working with athletes because she said she is fascinated by how the body works, and she herself was an athlete in high school and often went to a chiropractor and joked she's still surprised she didn't know then that being a chiropractor was her calling.
Hoy admits she is "obsessed" with what the nervous system can do and how it operates. This is one reason why she decided to offer thermography scanning services in her practice to get an objective picture of what a patient's nervous system is actually doing instead of more or less guessing by asking questions about pain, activity, injuries and so on like you'd see in an office that does not offer this type of scan.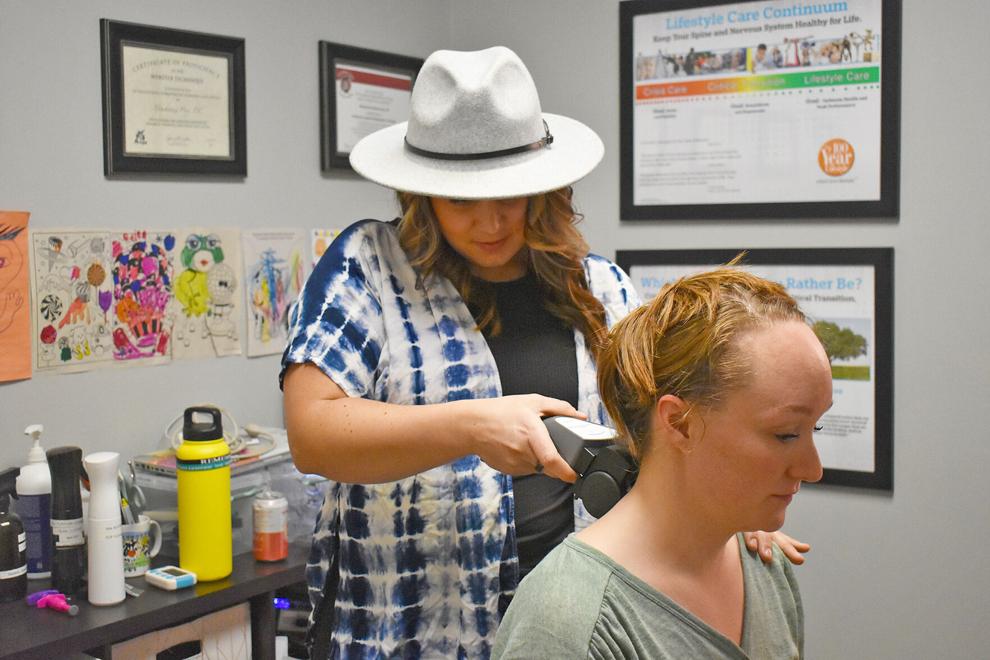 "I think offering the scan is cool and unique for me because not many people in this area do them," Hoy said. "It uses temperature readings to show where the back might be misaligned. Being able to see the difference in temperature lets me know what areas need work and how well the nerves are supplying the rest of the body."
Taking control of your health
Hoy went on to say many people address their health yearly with dental exams, eye exams, and simple annual check ups with their family doctor, but not everyone addresses their nervous system in the same fashion and only seek help in that area after an issue has already presented itself.
"The nervous system essentially regulates your whole body. Your brain is the central part of our nervous systems," Hoy said. "Having regular appointments with a chiropractor to keep your nervous system in check is a great way to prevent issues down the road."
She recalled one client who was having issues with their appetite and was losing weight because their body was constantly in "fight or flight" mode. Hoy said after a consultation and treatment, the patient's appetite returned and reported their whole body and mental state improved dramatically.
"It's those testimonials that really inspire me to keep going," Hoy said. "It's like okay, I really am making a difference in people's lives and that's all I've ever wanted to do."
When she is not taking care of her patients, Hoy enjoys spending time with her husband, friends and family, walking her dog, going to the gym or starting one of many DIY projects around her home. 
Her office is located at 109 2nd Ave SE in Waseca and currently her office hours are by appointment only by calling 507-571-2566 or scheduling online at www.vibrantfamchiro.com