After years of skyrocketing prices driven by a limited supply, some local realtors say that a "cooling off" of the local real estate market, while gradual, is already beginning to be felt.
With local housing supply at a fraction of what realtors believe to be the ideal amount and home values increasing at around 1% per month, the last few years have been an extraordinarily difficult time to be a homebuyer, especially for first-time buyers and the less affluent.
With "workforce housing," tailored to working class families, so hard to come by in local communities, local businesses like have found it extremely difficult to hire and retain a strong, reliable workforce.
Much of the crisis of supply can be attributed to after effects from the real estate crash of 2008-09. For roughly a decade after the crash, housing production was severely stunted, kept at levels far below the actual demand.
While Minnesota builders caught up to demand about five years ago, there's still a lot of work to be done. According to an analysis from the Minnesota Housing Partnership, the state would need to add another 100,000 housing units over the next decade to keep up with its needs.
Even with new homes fetching potentially lucrative prices, Owatonna RE/MAX Real Estate Broker Matt Gillard noted that homebuilders are facing plenty of economic pressures of their own, which are making it difficult for them to fill community needs.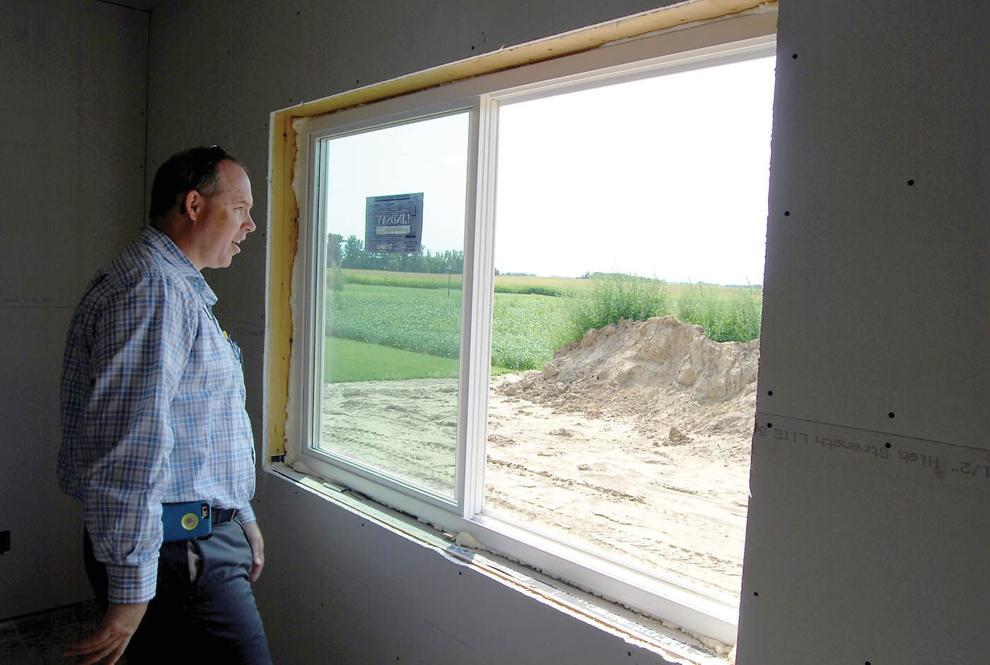 Gillard noted that, as with other industries, builders are facing a labor shortage, along with sharp increases in the cost of lumber and other raw materials. All in all, the cost of developing a new property has risen significantly in the last decade.
Given the shortage of homes, Faribault realtor Kathy Kalow noted that it's typical to have multiple offers on the same home. Given shortages at all levels of the market, many are paying above asking price for the few homes on the market, even if they might not be an ideal fit.
While a strong economy had driven continued consumer pursuit of single family homes, a recent increase in interest rates, coupled with high inflation and a decline in consumer confidence, is finally succeeding in pushing demand towards levels the market is more able to accommodate.
Gillard said that a more balanced market will likely come as a major relief to almost everyone in the market, with the exception of those selling inherited real estate. For those who simply wish to move, the chaos of the market makes it extremely difficult to find another quality property at a reasonable price.
Unfortunately, he lamented that much of the reduction in demand is simply due to first-time homebuyers being priced out of the market. Over the last decade, MHP's study found that home prices had increased at four times the rate of the median income.
Unfortunately, workforce and affordable housing remains in short supply. Northfield-based Realtor Tim Freeland with Edina Realty noted that, while there's building taking place in the Northfield area, very little of it is tailored toward working and middle-income residents.
"Even though there's new construction, it's just not affordable," he said. "I'd like to see more quads, townhomes, eightplexes."
One factor which could help to protect local real estate markets from concerns over the price of commuting is the increased popularity of telework. As of April, 7.7% of U.S. workers worked from home — a far cry from the 35% who worked from home in May 2020, but still sizable.
St. Peter real estate agent KC Lundberg said that, thanks to telework, many have left behind crowded cities and rediscovered the joys of small town living. That's boosted the real estate market, not only in more established towns like St. Peter, but in more rural communities as well.
"Over the last few years, telework has pushed people out into communities like Cleveland, like Kasota and Le Sueur," he said.