In a world of smartphones, tablets and unlimited internet access, it has never been easier to stay connected than it is today.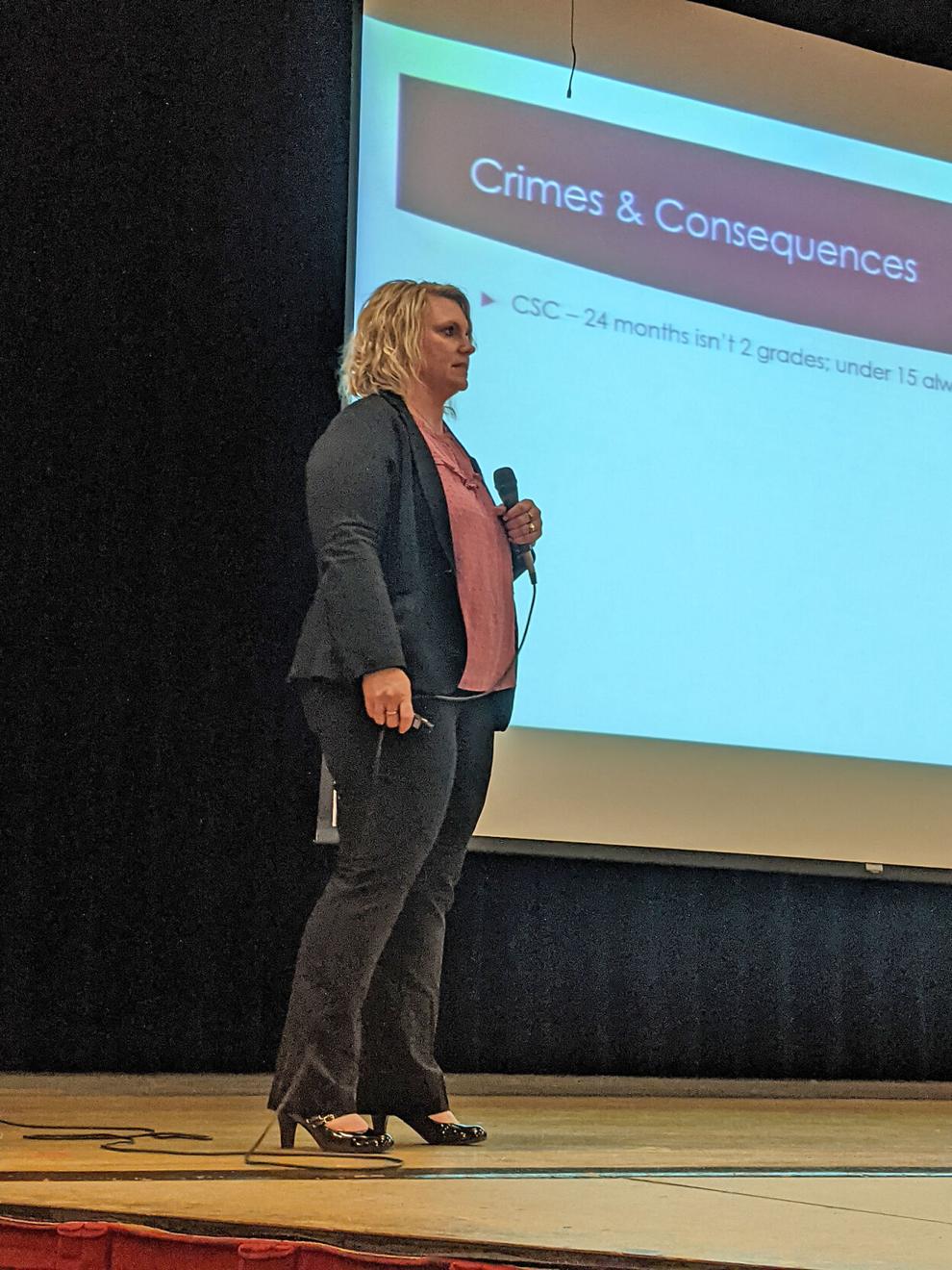 Unfortunately, that also means it has never been easier for kids and teenagers to get in trouble — especially without realizing they have done anything wrong to begin with.
Waseca County Attorney Rachel Cornelius started noting a trend, about a decade ago, of kids entering the juvenile criminal justice system for highly avoidable crimes revolving around social media. She said the crimes typically involved some sort of criminal sexual conduct, yet she recognized early on that it was never the intent of these children for anyone to get in trouble or be harmed.
"Kids just aren't aware of collateral damage with this kind of activity," Cornelius said, referencing incidents of sexting or teenagers sharing intimate photographs with one another. "A lot of these kids are doing things that could easily be avoided if they realized it was illegal."
Because of these trends, and the reality that social media will not be dying out anytime in the foreseeable future, Cornelius decided to approach the issue head on by collaborating with local schools. Over the past couple months, Cornelius has been taking time to go into area schools and discuss how to safely use social media, both in means of children protecting themselves from being a victim and inadvertently committing a crime.
"With the presentation, I go through how [kids] could get in trouble, various crimes where they're probably just being dumb and don't realize it," Cornelius said. "I've been going to all the schools in the county, and there are 1,000 students in Waseca alone, so we break it up into small groups, so they feel more comfortable with interacting."
Safety is a large part of the presentation, Cornelius said, and she discusses with the kids the importance of things such as not adding strangers on Snapchat or Instagram and not posting about being away on vacation until they are already back home.
"I always ask the kids — how many of you are friends with someone you don't really know on Facebook, Instagram or Snapchat?" she said. "It's a scary thing, and sometimes they will meet up with these people and end up getting assaulted."
Cornelius said she also discusses with the kids the definition of self defense, making sure they understand that in Minnesota there is a "duty to retreat." If someone has the opportunity and ability to get away from an attacker, they have to try that first before fighting back, she said.
It is discussing the lifelong consequences that Cornelius said she feels the students particularly seem to take more of an interest in, as there is a lot they may not be aware of. Some of these situations do include the internet or texting, such as sharing naked images of each other or send explicit messages, but Cornelius said she also discusses face-to-face relationships, too.
"Even if teens are having consensual sex, it could still be illegal where the older person could be charged and then have to register as a predatory offender," she said, adding that sometimes parents will get involved and demand their child's older partner face charges. "Anything 15 and under is illegal, but sometimes if a senior is 18 and a they are with a sophomore who is 15, but they were dating before their birthday, they feel they are 'grandfathered' in.
"There isn't a magical about about 18," she continued. "It could be consensual, but in the eyes of the law it's a crime."
Another area of focus Cornelius has during her presentations is making sure the students understand that digital information lasts forever. While a photograph or message on Snapchat may disappear for the users in a handful of seconds, the digital footprint still exists.
"It is not hard to get that information from Snapchat and Instagram, we just need an administrative subpoena for records and they will turn them all right over," she said. "I always tell the kids, if you take nothing else from this, just think before you post, before you send that photo, or before you engage in sexual or bullying activity online."
Cornelius said a handful of teachers and administrative staff at the various schools have approached her about hosting a parents night to share the same presentation, and if she were to get enough interest from the public she would be happy to do so.