Waseca County Nursing homes are taking precautions due to the COVID-19 pandemic.
All nursing homes in Waseca County are closed to visitors to keep the staff, residents and guests safe.
The Minnesota Department of Health and the Center for Disease Control and Prevention have recommended guidelines for the nursing homes to help reduce the risk of COVID-19.
Nursing homes are also recommended to use these guidelines when it comes to residents having medical appointments.
Whispering Creek in Janesville is taking residents to medical appointments that are essential or life saving and rescheduling appointments that are non-essential.
A new program the nursing home is trying out is telephone medicine for residents. Instead of having the Mayo Clinic doctors come into the facility residents are using an iPad with the assistance of a nurse to speak with doctors when needed.
Whispering Creek in Janesville has embraced creative communication ways since no visitors are allowed.
One way the residents are staying connected to loved ones is through a phone call while the visitor stands outside a window so they can see each other while talking. Another way residents are communicating is through Skype or Facetime with iPads Whispering Creek has available for use.
Whispering Creek also makes sure to update its Facebook page with what activities the residents are participating in so the loved ones and guardians can see what is going on and stay connected.
"We get a lot of positive comments on Facebook," Whispering Creek Director of Nursing Rob Benson said. "They appreciate the updates."
Staff are using activities as a way to take residents' minds off COVID-19 media coverage.
With visitors prohibited, vendors make deliveries to the front door for the staff to bring in.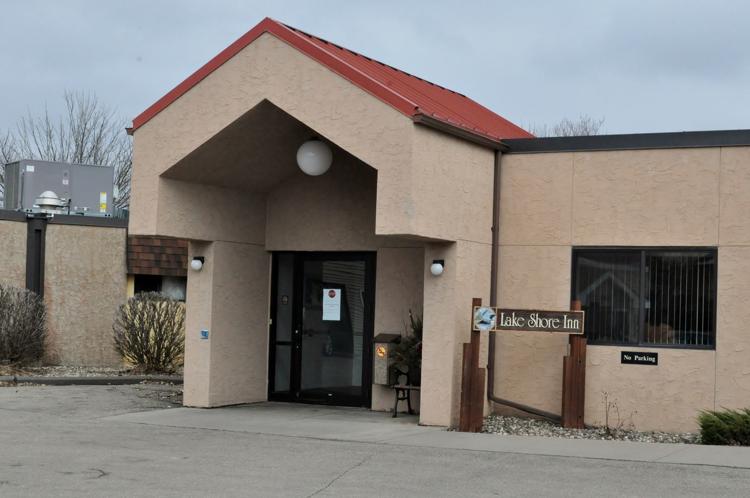 Lake Shore Inn nursing home in Waseca is no longer allowing visitors and deliveries are being made to the door for prescriptions and other necessities as well.
Another step that has been taken at Lake Shore Inn is serving meals in shifts to keep the number of people in the dining room low.
New Richland Care Center has asked that family and friends do not visit the center and all visitors are limited to the center unless necessary.
Those who do enter the building are being screened, including staff.
"We understand that connecting with your loved ones is incredibly important, and there are a variety of other ways you might consider communicating with them," A press release about COVID-19 on the New Richland Care Center website said. "These may include telephone, email, text, video chat or social media. If you believe a visit to the Care Center is necessary, we request that you contact Tammy Busho at 507-465-3292 Monday through Friday 8 a.m. to 4:30 a.m."