Customers are starting to return to the Boat House Grill and Bar after it was closed for more than month.
"I think people are tired of sitting around and just want to get out," Boat House owner Del Olivas said.
The Boat House was among the Waseca County bars and restaurants who were closed by Gov. Tim Walz's executive order in November amid the rising number of COVID-19 cases. Since the dining-in option began again in January, restaurants and bars have been following strict operating guidelines from the state. All servers are required to wear a face covering at all times and customers are allowed to take their face coverings off when eating or drinking. Bars and restaurants are capped at 50% capacity that can't exceed 150 people and tables must be six feet apart. Reservations are recommended and a sign-in sheet helps with contact tracing. Bars and restaurants must close for dine-in service at 10 p.m., but can continue with take-out orders.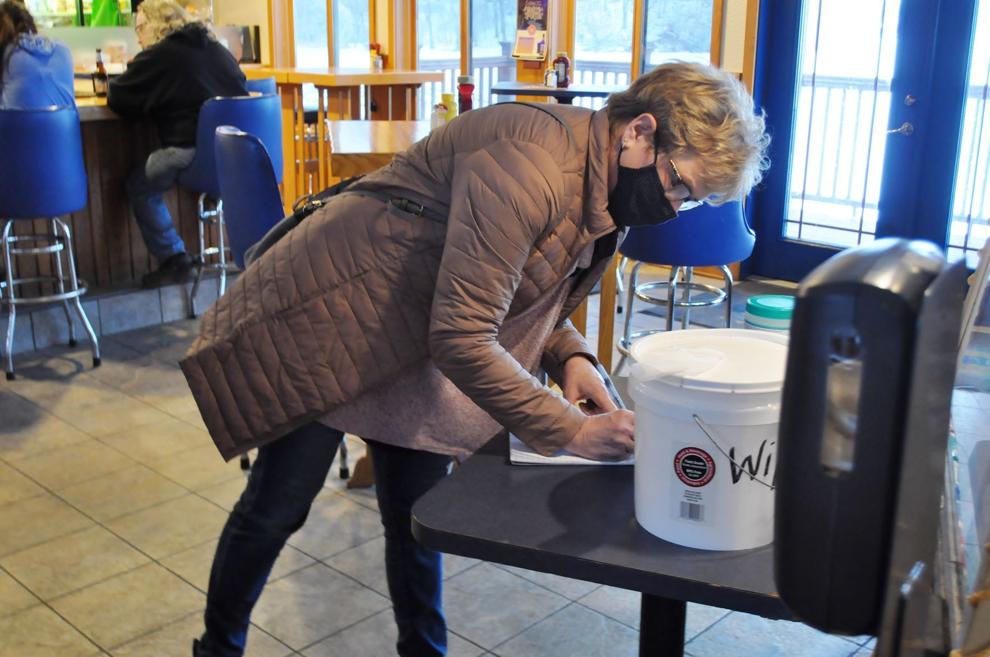 For nearly a year, bars and restaurants have been resilient throughout shutdowns due to the COVID-19 pandemic. Surviving on take-out service alone is not ideal or possible for every bar or restaurant, though many received support from the local communities and from the state.
The most recent closure began Nov. 20 and Walz loosened the restrictions Dec. 18 to allow outdoor dining for all Minnesota bars and restaurants, but most businesses found this unrealistic due to the cold weather for which the state is known.
Some restaurants across the state started serving outside in pods that were heated, other establishments allowed customers to sit outside at their own discretion and some restaurants in southern Minnesota even allowed customers to park their ice houses in the parking lot to be served.
Waseca County's restaurants and bars either closed their doors or only accepted takeout orders, but they were kept going by community support and government aid. But some are still waiting on the latest government support.
Businesses who were directly impacted by Walz's closure in November should have received direct payments from the Minnesota Department of Revenue. However, many local establishments in Waseca County found out they didn't qualify for the direct payment, said Ann Fitch, executive director of the Waseca Chamber of Commerce.
"I've been really surprised when the bars and restaurants said, 'We didn't get anything,' so they're going through the appeal process. The appeal process seems to be taking longer than we would all like for it to take so we're calling on our elected officials to help move that along," Fitch told the Waseca County commissioners in an update on Tuesday, Feb. 2.
Commissioner DeAnne Malterer said the disqualification of businesses seems to be a statewide issue. At a recent Association of Minnesota Counties meeting, many commissioners said businesses in their counties have been disqualified and questioned what was causing the disqualifications, she said.
Fitch noted that late sales tax payments can disqualify a business from the state's direct payment, but it's a pandemic and late payments are going to happen. That has been a "sticking point" for Chambers of Commerce around the state, Fitch said.
The direct payments of about $10,000-$15,000 are "pretty important" to the local businesses and there isn't a bar or restaurant where there isn't a need right now, Fitch said.
Additionally, Waseca County received money from the state separate from the direct payments to dole out to businesses and 38 businesses have applied for those grants, according to Fitch.
"Everyone's been very appreciative of all the help that the county has given them. These last 10 months have been unbelievable," she said.
The local service and hospitality industries have taken a hit during the pandemic, but they're "starting to see some sun," she said.
"People have been just awesome about supporting local and that has reenergized our community, the importance of supporting local," she said.
In the community, bars and restaurants felt the support through takeout and delivery orders as well as gift certificate purchases.
Olivas said the delivery and take-out orders have kept the Boat House busy and if it weren't for those, he doesn't think the restaurant would be doing as well now.
"I just want to thank the community for supporting the Boat House since this stuff's been going on and trying to do the best that we can do," Olivas said. "Thanks to everyone for supporting the business and we're not going anywhere."