WASECA — Little progress has been made on cleaning up a Waseca property that is the subject of a nuisance complaint, prompting the matter to be taken up by the city council at its meeting Wednesday night.
The city received complaints regarding the property in Waseca that doesn't meet city ordinances. The city sent correspondence to the property owner Vicky Scribner about the violations in April, May and July, but the city has said that little progress has been made in cleaning up the property.
A letter from the city attorney was sent to the property owner stating the changes that must be made. These include the removal of all junk, rubbish, materials and other offending materials and any inoperable vehicles must either be operable and parked on approved surfaces.
There will be a public hearing on Aug. 20 for the summary enforcement and abatement of the property.
• City Administrator and City Engineer Tom Kellogg presented the city council with a proposal to consider a schedule and contract change for the 3rd Street Northeast street-and-utility construction project.
Weather has been the main factor in the need to adjust the project contract.
The city council approved the contract change unanimously with the stipulation that the contractor has to finish 4th Street through south of 7th Street with class 5 before they can start digging north of 7th Street.
The main concern of the city council were the residents affected by the construction.
"They've lived through hell so far," Kellogg said about the residents. "It's unfortunate because anything that could go wrong has gone wrong out there."
"It seems to me that they over-promise and under-deliver," council member Jeremy Conrath said.
He went on to say that since he has been on the council it's always months after what the contractors say initially and it taking longer is what makes the people mad.
"I almost think we have to do this or were going to be under this next year," council member Les Tlougan said.
The council hopes that with allowing the change the construction will continue to move along and that it will end around the original completion in late October.
• Southern Minnesota's Initiative Foundation President Tim Penny was present to give a yearly update to the council.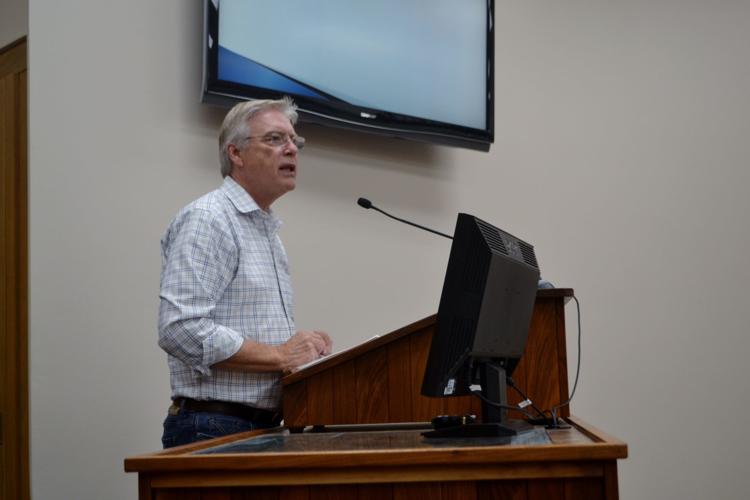 SMIF covers a 20-county region in southern Minnesota including Waseca County. This last year they had a budget of $5 million dollars to award.
Penny explained that there are four main ways that SMIF serves communities. It supports early childhood development, economic development, community vitality and philanthropy.
The mission statement of SMIF is that it is a regional development and philanthropic organization that fosters economic and community vitality in 20 counties of southern Minnesota through a culture of collaboration and partnership.
Penny spoke of the early childhood work that has been done such as giving grants for childcare expansion, resources to deal with childcare shortages, the donation of 25,000 early reader books to the 20 counties, providing childcare training programs annually to provide continuing education credits for free along with many other programs that have been done to support childcare.
He also spoke of economic grants that were awarded. Some of the recent grants went to JRs Barn, Pippi Lane Boutique, Trio Coffee, Wine and Ale House, Pleasant Grove Pizza Farm and Half Pint Brewery. Along with grants there are small town programs to help set up initiatives for long term goals.
"The only update that I would give is the gratitude that you are with us and that SMIF exists," Mayor Roy Srp said. "I have a lot of first hand experience with you and that we are grateful to have you here."