Residents of Whispering Creek nursing home reconnected with friends and family through a parade.
Due to COVID-19 nursing homes have been on lock-down with no visitors allowed and few opportunities to leave. These precautions were put in place to keep the residents, who are of a higher risk of catching the virus and the staff safe.
On June 20, Whispering Creek in Janesville held a drive-by parade for the residents to interact with friends and family.
"We planned it (the parade) because we have been on lock down since I think March 17," Whispering Creek Activities Director Melissa Oachs said. "And our residents haven't been able to see their family or friends and I know a lot of them are getting lonely and sad for not getting to see them. It was a chance for everybody to come and say hi and cheer them up."
All of the residents lined up, while social distancing and wearing masks, outside of the building in the parking lot so people could drive by and see them. The residents were also joined by people wearing inflatable costumes of unicorns and a dinosaur, adding to the fun of the parade.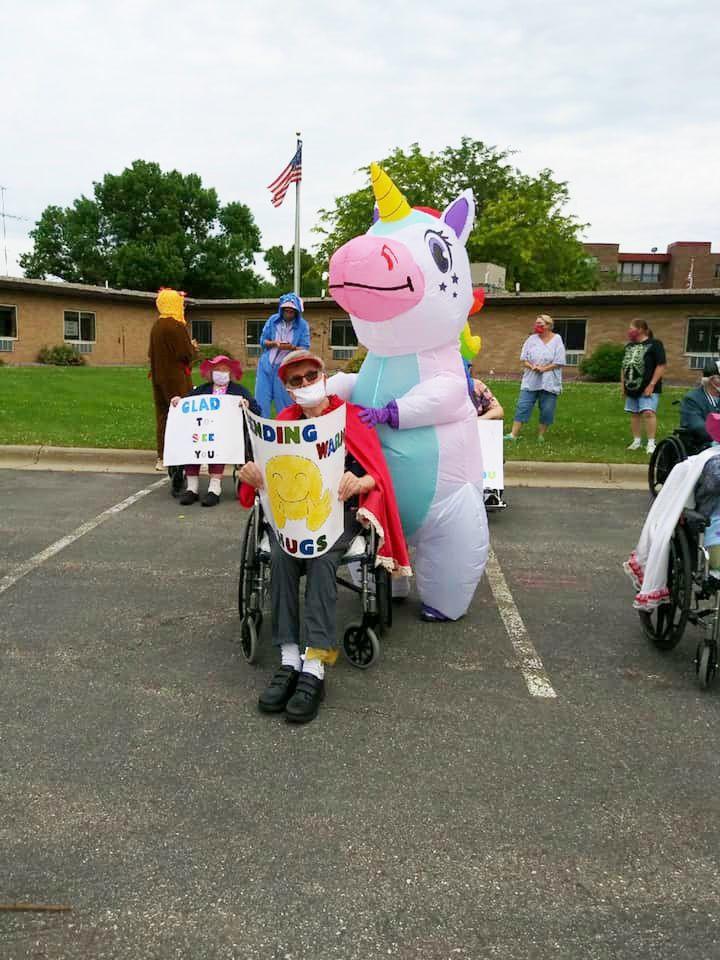 People drove by in classic cars, on golf carts, a tractor went through the parade and a variety of other vehicles to wave and see the residents. The Janesville Fire Department and the Janesville Police Department also participated in the parade for the senior citizens.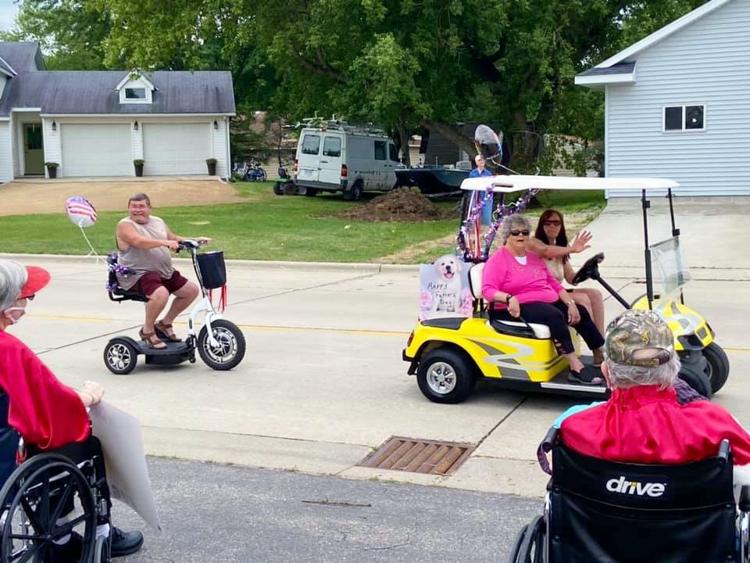 Those who went through the parade had signs, balloons to show off while honking at everyone sitting outside. The residents could be seen waving their own signs back at the drivers.
The signs held by residents each read different things like "I miss you," "Happy Father's Day," "I need a ride to Pizza Ranch," "Sending you all hugs," "Glad to see you" and other phrases.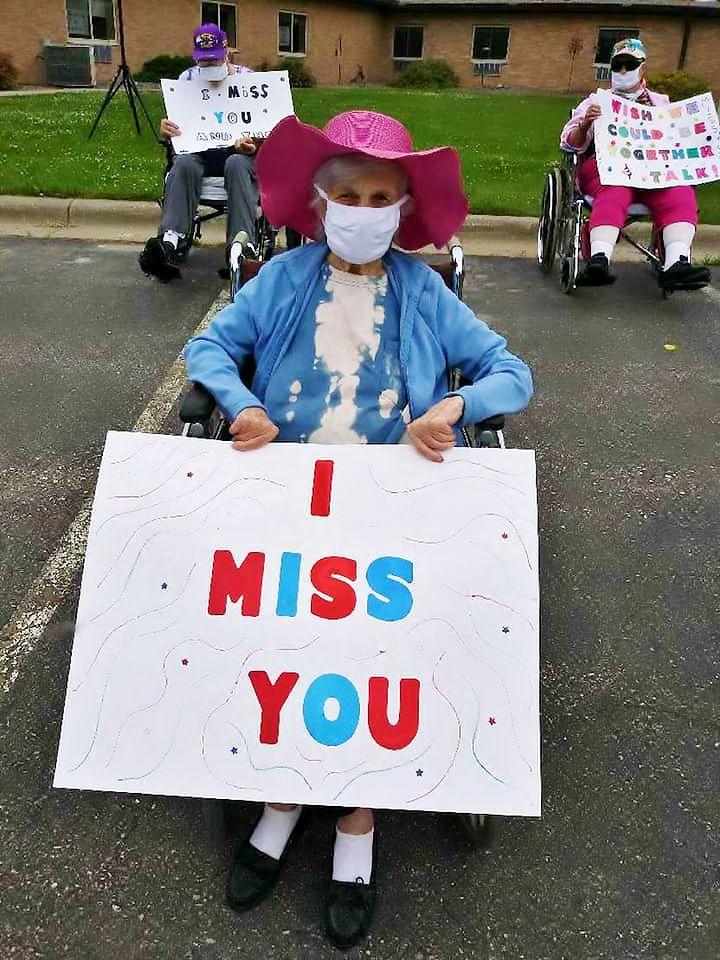 After about 30 minutes and more than 40 vehicles, Whispering Creek residents continued to listen to the music while they enjoyed frozen yogurt.
Lock down will continue to be in place until the Centers for Disease Control and Prevention gives the okay to open again to visitors. In the meantime the staff is working on planning another parade with a theme this time.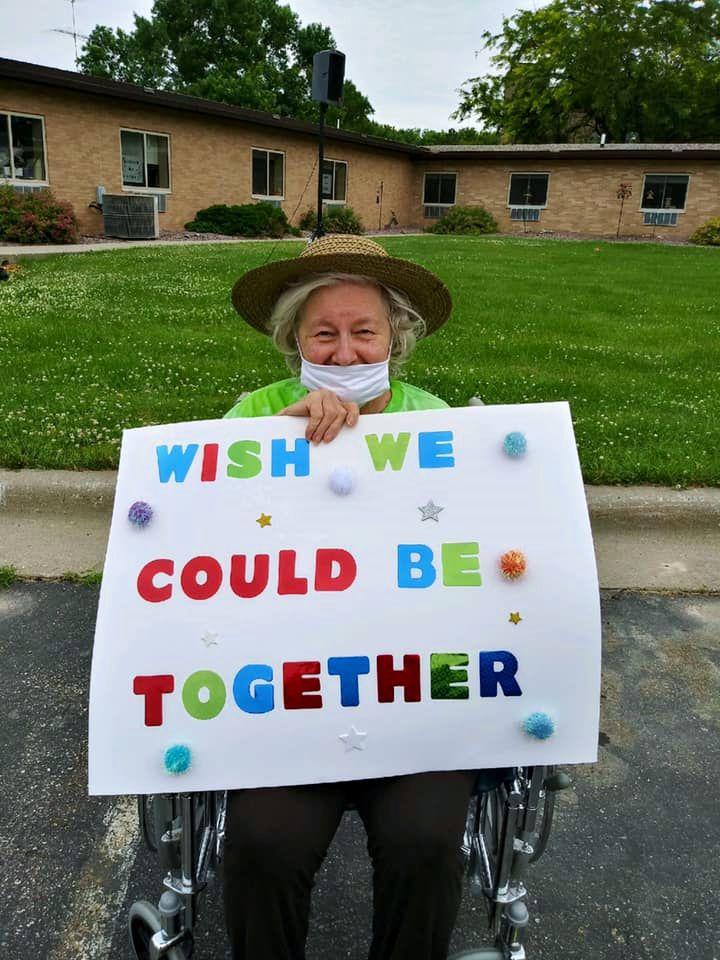 "It went really well," Oachs said. "We had every resident make a sign for their family and friends and each resident had a different sign for their loved ones."