Local democracy takes work. Waseca residents took it for a test ride during public comment at the Nov. 16 City Council meeting.
Jackie Dickie, a Waseca resident, addressed the council for half an hour during the public comment portion of the meeting, largely questioning the city's transparency when it comes to how taxpayer dollars are being spent.
"A lot of things aren't transparent to the citizens and that's really unfortunate … if you're asking us to bring back money to the city every year," Dickie said. She went on to say the council's announcement of a $56,418 contract to Sun-Up Construction to complete the work for the dog park, along with the approval of spending additional money if needed, misled the public given the park's eventual total cost of $102,132, the figure which Councilor Mark Christiansen quoted at the Nov. 2 City Council meeting.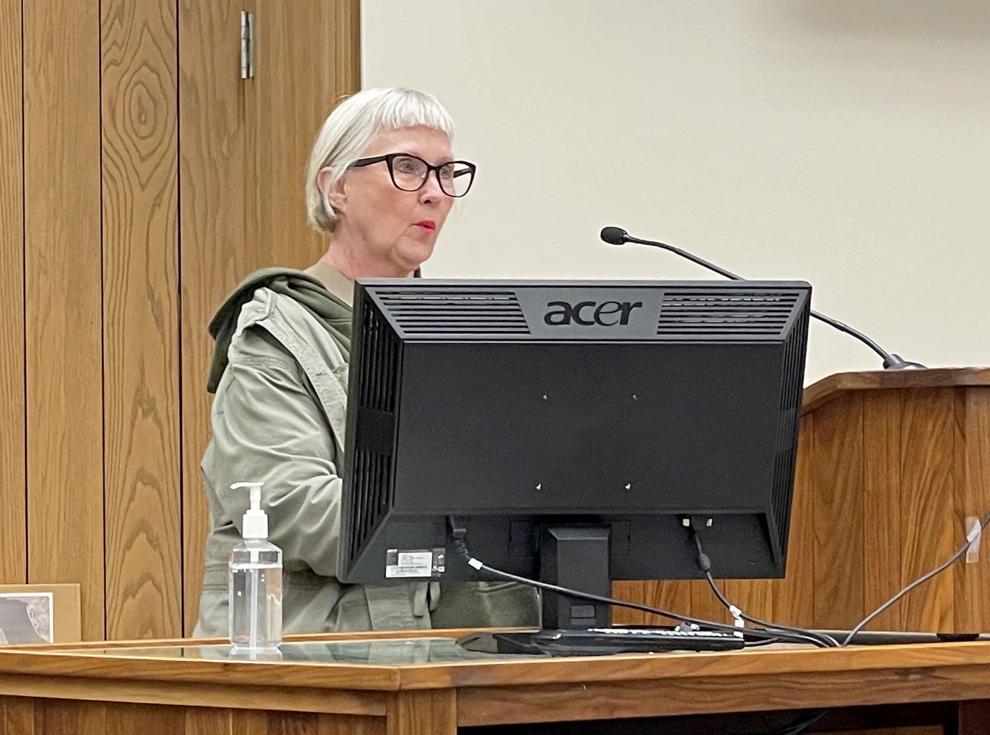 "It used to be taxes were a thing when there's something essential that's needed … now it's become an annual event," Dickie went on, adding that tax abatements were just one of many examples of the council's "ill use of funds." "The dog park is not essential. When you have people out there working paycheck to paycheck and you ask them for more money, doing a dog park is not a priority."
Councilor John Mansfield cut in around 20 minutes into Dickie's comment, shortly after she asked why the council was not writing down her questions.
"You sound a lot like me," Mansfield said, adding that he agrees with about 90% of what she said, which is why he decided to run for City Council. "I don't know what ward you're in, but it costs $2 to run for City Council."
Mansfield added that he has to be "vigilant" at City Council meetings, because he's "learned that they try to sneak through things" on the consent agenda, which is the part of City Council meetings where multiple items are passed at once by councilors' consent, traditionally without lengthy discussion. Mayor Roy Srp later said he "took umbrage" with that comment, saying he didn't believe anything was ever getting "slipped in" on the consent agenda by city staff. He added that consent agenda items used to be more thoroughly discussed by councilors, but this was altered by a previous city manager because it took up so much time.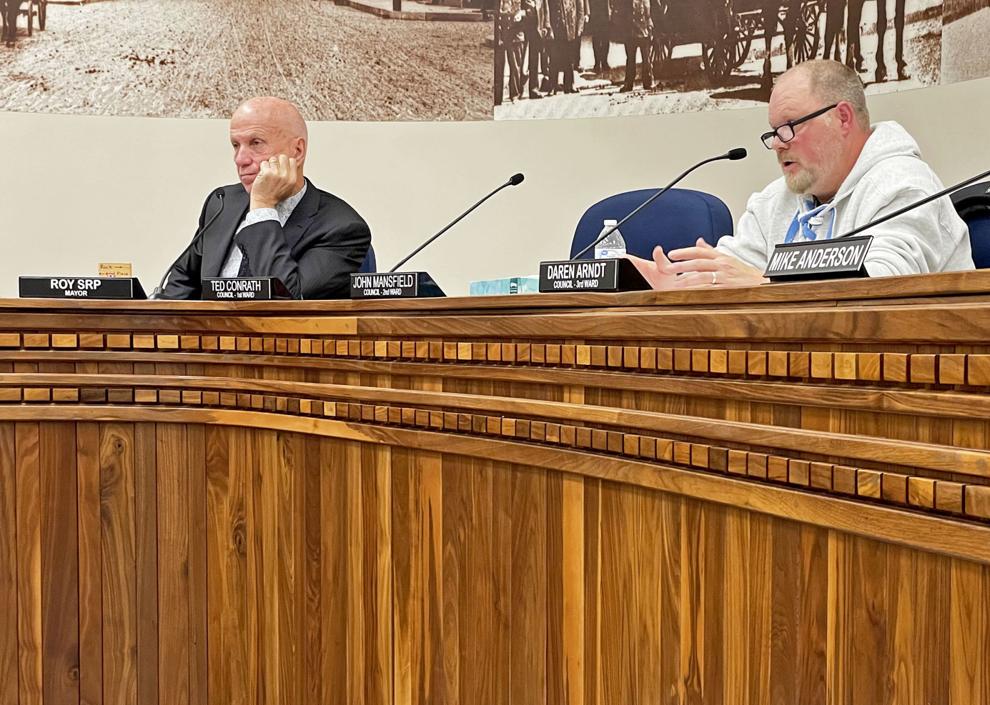 City Manager Lee Mattson added that councilors always receive the agenda in advance of City Council meetings and can always request to have consent agenda items moved down to the action agenda, where more discussion takes place before a vote is taken on individual items.
Councilor Mark Christiansen asked Dickie if she was going to School Board meetings and County Board of Commissioners meetings, too, to ask these questions about her taxes, to which she replied that she was.
Mansfield, whose wife, Edita Mansfield, is a Waseca School Board member, assured her that "at least one School Board member will hear your questions tonight."
Michelle Oswald, another Waseca resident, participated in public comment after Dickie.
"Thank you for the dog park. It means a lot to me," Oswald said, holding back tears. "It might not to a lot of people who don't have dogs, but it means a lot to me, and I have been there nearly every day since it opened."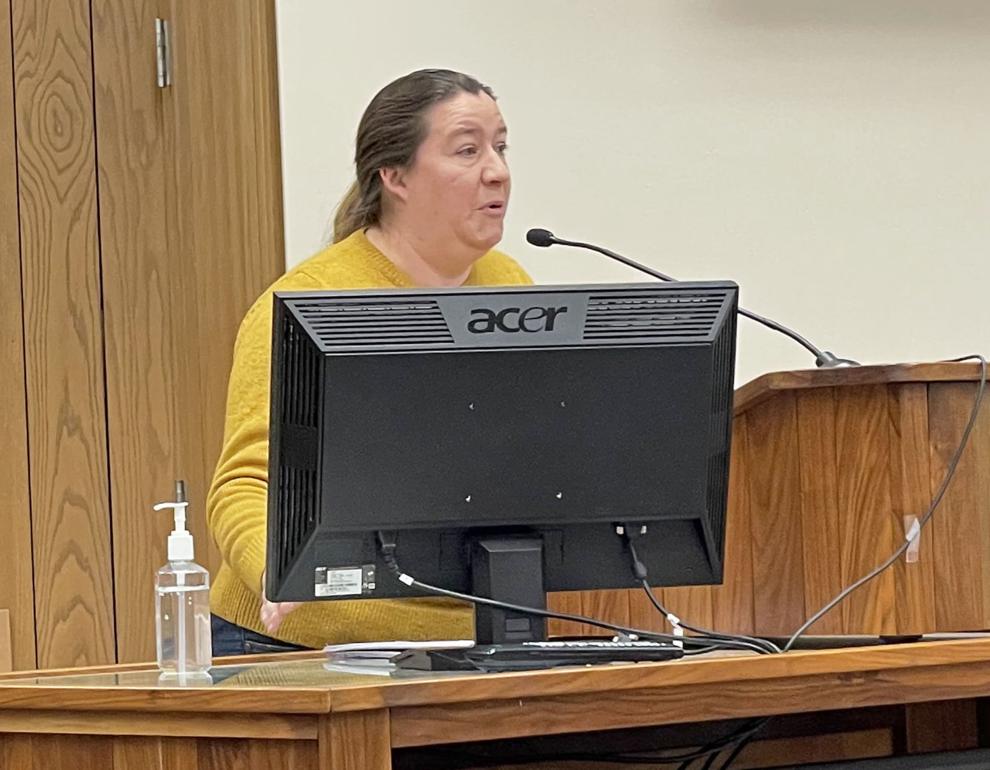 Oswald added that although she doesn't use the water park much, she's glad it's there for the kids. She suggested the council look into how much taxpayer money goes toward roads, since far more money is spent there than on parks and people in other towns drive on gravel roads and "it's not the end of the world" for them.
At the end of the City Council meeting, which lasted for nearly two-and-a-half hours, Srp addressed the remarks of the public comment period. He began by explaining part of the reason Waseca residents bear higher tax burdens than they used to is because the city tax levy zero increases for five years in a row during and after the Great Recession. Srp, who sat on the council during those years, said he felt "vehemently" that the council could not ask residents for another penny, and though he said doesn't regret that decision, he's realized it caused problems for councils afterward, including the current one.
It would be "very extreme" for him, he said, to go back to a 0% levy increase now.
Srp went on to say he really enjoyed the public comment period.
"I love being the mayor of Waseca and I love sitting up here with this council and I love serving you folks out there," he said. "There was great discussion tonight — 180 degrees opposite of each other a couple of times and that's what makes Waseca great."