Waseca teachers miss their students.
The Waseca Public School District teachers and staff held "Smiles for Students" a drive-through cruise around the Junior and Senior High school to boost morale for students to complete the school year strong.
As students, their families and community members drove through the route around the school building, laughter and cheers could be heard from the staff and the students. While cheering and laughing, the staff rang cow bells, waved pompoms and held signs for students and families to read. The Bluejay mascot was also out waving pompoms with the staff to cheer on the students.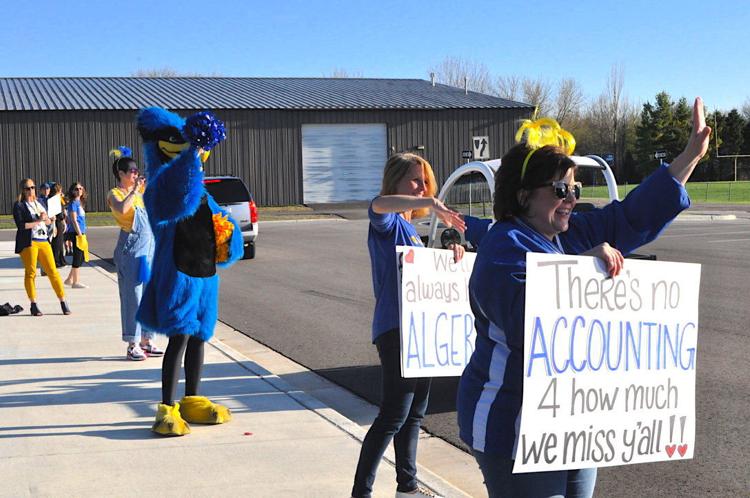 "This is mostly to bring smiles to the kids faces," Waseca Intermediate School sixth-grade teacher Jana Kestel said. "To be able to wave at kids to let them know we are thinking of them and to come together."
Students of all ages rode through the cruise around the Junior/Senior building.
High school students came by the groups with some riding in the bed of a pickup truck and others riding on a tractor. Kids could also be seen in the back seat of vehicles waving and holding their own signs for school staff appreciation.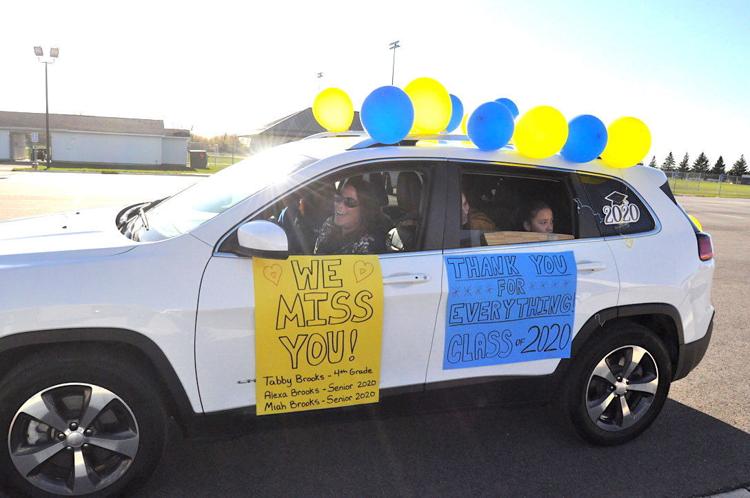 "We are trying to encourage our students and let them know how much we miss them," Hartley Elementary Kindergarten teacher Gayle Wickersheim said. "This gives them an opportunity to see us and us to see them."
So many students and families were excited to participate in the cruise to see the school staff that the Waseca Police Department and the Waseca County Sheriff's Department did traffic control. The line to enter the route was backed up on Hwy. 13 from the school sign to Burger King at one point.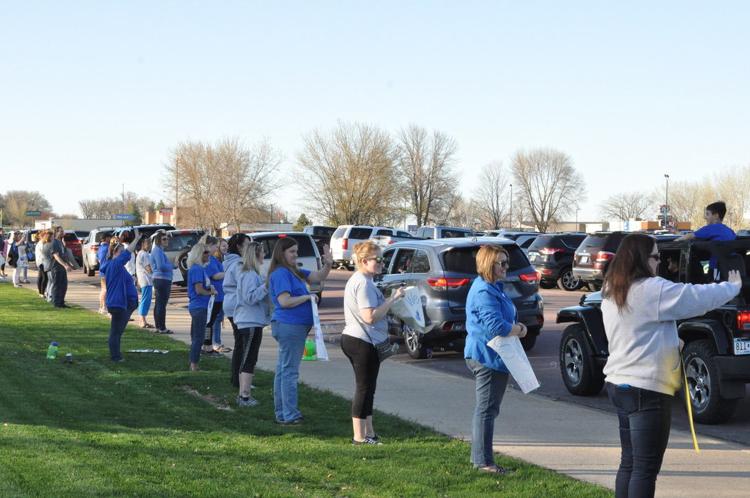 The parade was supposed to be from 6 p.m. to 6:30 p.m. and at 7 p.m. the line of participants in for the cruise was still backed up.
"It's been awhile since we've seen them so it's nice to see them," Sophie Straube said.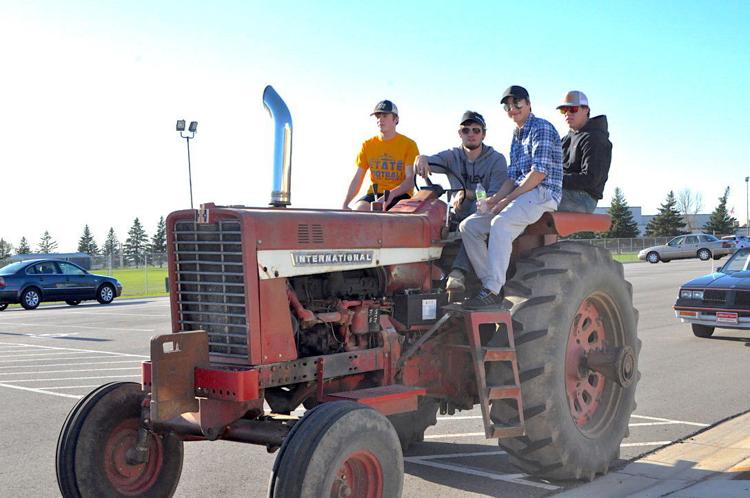 This event was organized by three teachers from the school district with the help of all staff's participation on the day of the event. Kestel, Jackie Wolfe and Laura DeWees are the organizers who thought to bring everyone back together for a night.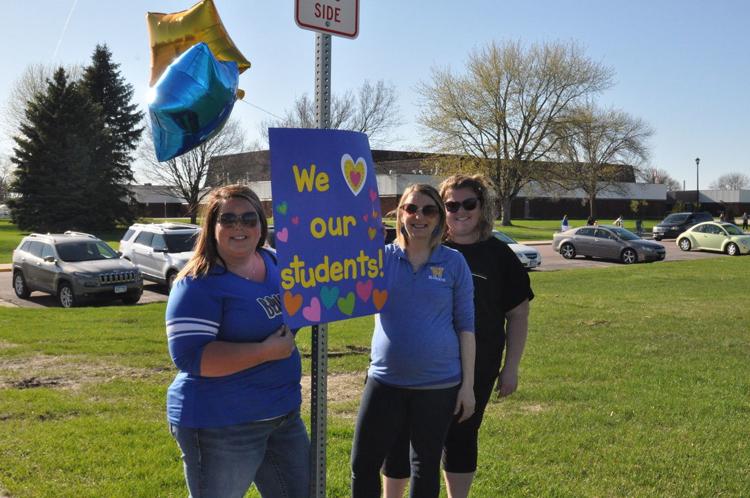 "We had so much hope to get back together with our students and this is the best opportunity to see them," Wolfe said.