Many in Waseca spent Friday and Saturday nights walking through aisles of movies, TV shows and games while grabbing popcorn and candy at the check out in a video store. Waseca can no longer do that after the recent closing of Family Video on Sunday, Sept. 27.
Family Video served the community for nearly 13 years and inevitably went out of business due to the effects of COVID-19 and competitors like streaming services.
The Waseca location was closed from March 24 and didn't reopen until May 18 due to COVID-19. Waseca is one of many locations closed by the only remaining video store company in the U.S., according to the Family Video Facebook.
"It's the nostalgia," Waseca and Mankato Family Video Store Manager Amber Ferry said. "Coming into the store and picking it up and reading the back of it. And kids coming in with their parents to choose what they want to watch as well, is part of it that will be missed."
Once the decision was made to close the Waseca location all of the movies, TV series, games, TVs, shelves, CBD and other products were put on sale. Some of the shelves were free for people to grab as well.
Over the last couple of weeks the store as the store closed, the shelves became more and more bare from people buying out the items.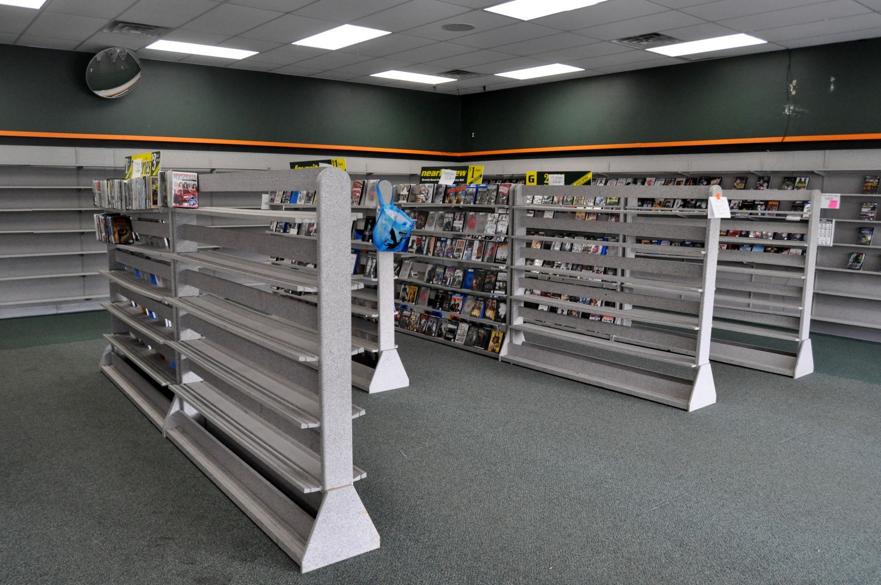 "Basically when it comes down to it, it's because of COVID-19 and because of Hollywood not working and theaters not being open," Ferry said. "We really took a hit with all the new movies not coming out and only having the older ones or the ones that only went to DVD that people aren't really interested in."
Highland Ventures LTD., the parent company of Family Video, started a campaign online with the hashtag "save the video store." The hashtag filled the company's Facebook, Instagram and Twitter pages with people sharing pictures with videos or a Family Video shirt. Despite the effort some locations were still closed.
"Fortunately, the closing is not a reflection on the business climate of Waseca," Waseca Area Chamber of Commerce Executive Director Ann Fitch said. "Family Video has closed numerous locations in the Midwest due to changing customer habits. Unfortunately for Family Video, rentals have become an unbelievably competitive market over the last seven years. Streaming and On Demand have dominated the in-home entertainment space. I applaud Family Video for trying to diversify by selling CBD products, so it wasn't for a lack of effort."
Ferry recalled being shocked when she got the call about the Waseca store closing.
"I think we've all felt it coming, because it's slowed down with all the streaming, but I thought we were OK because I thought we would give it time and let stuff open back up and let Hollywood start working again," Ferry said. "I knew some were closing in our area, but when I got the call that Waseca was closing, it was a shock and a bummer."
She thinks some of the videos that didn't sell will be donated to the local library or be sent to other Family Video locations.
The store not only provided entertainment for everyone, but it also provided pain relief through Cannabidiol, CBD, products for sale in the store. Family Video in Waseca started selling CBD over a year ago and for those who bought it from the Waseca location can still buy it online or from the Mankato or Faribault locations.
Family Video started selling CBD products after the president of the company tried CBD for his tennis elbow, according to Ferry. She said he used a CBD product and realized he wasn't in pain throughout the day and decided he wanted to give people an opportunity to try the product, so the stores started selling it.
Ferry said the employees of Family Video read up on CBD, had training phone calls and classes to provide the best knowledge to customers.
"If we can help our customers get some relief from pain, we're going to help," Ferry said. "And it was another way to improve our revenue as well, but we were in it to help our customers and give them other options."
The company has over 300 locations still in the U.S. but at each location a customer must create a free account.
The building is owned by Family Video and is available for rent.
"It's sad because there are a couple of us that have been here for seven or eight years because we love this job so much," Ferry said. "It's a fun job but it's sad to shut the doors and not be able to come back."