Time to break out the umbrella, boots and a rain gauge, as April showers will soon rain down on us.
The month is often known for its rain, but many people might not realize it's also Citizen Science Month. Appropriately the state climatology office at the Minnesota Department of Natural Resources has just put out the call for volunteers for a citizen science project to monitor precipitation.
The office is looking for people to monitor for the Community Collaborative Rain, Hail and Snow Network (CoCoRaHS). The network consists of over 20,000 volunteers across the nation who measure precipitation at home using a standard 4-inch diameter rain gauge.
"CoCoRaHS is a grassroots volunteer program whereby volunteers are asked to measure precipitation in their backyard," said Minnesota State Climatologist Luigi Romolo.
He manages the collection and dissemination of climate data and information within the state. Romolo said the CoCoRaHS program was established many years ago by a former Colorado State climatologist.
Volunteer observers measure precipitation and report their findings online each day. Reports can also be submitted through the CoCoRaHS Observer app, Romolo pointed out.
"The data gets inserted into a nationwide database that is useful for scientists and researchers," Romolo said.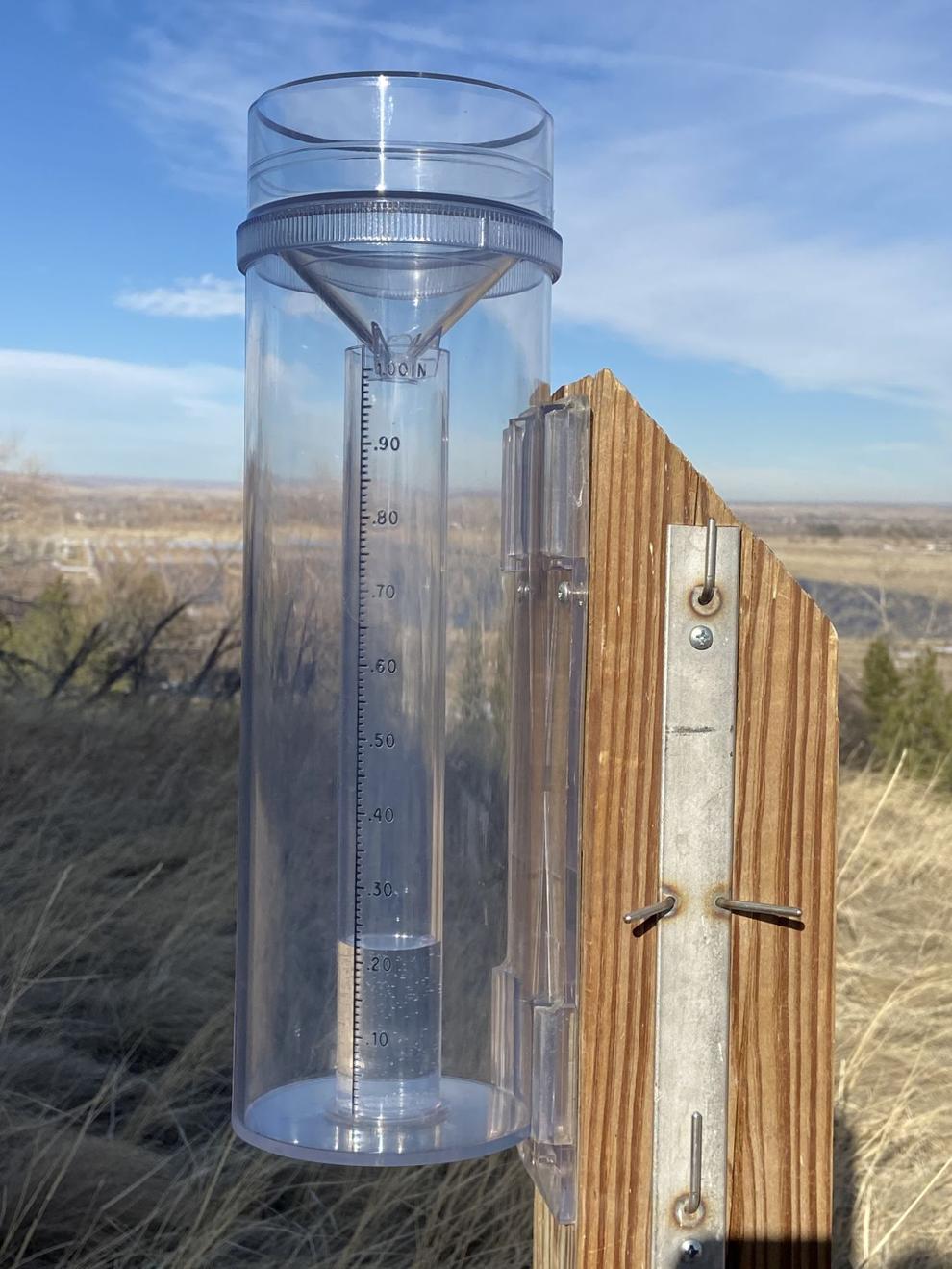 Data collected will be used to verify high total precipitation events, monitor drought conditions, determine flood projections, develop precipitation forecast maps more accurately and give an overview of the state's changing climate. The data can also be used to cross reference data from other well-established weather stations.
"It also helps us because sometimes we'll get observers in data gaps where we normally wouldn't get data," Romolo said about the CoCoRaHS program.
While the DNR would love to have more volunteers across the state, Romolo is hoping to get more participants outside of the Twin Cities metro area. There are more gaps in rural areas, although Romolo noted that they could always use more monitors in the metro area too.
"Because in the summer, in particular, precipitation would be pretty localized so it could rain a couple of inches in Maple Grove and just a few drops nearby so the more gauges we have, the more it helps us understand the spatial variability," Romolo said.
Monitors must get a standard 4-inch diameter rain gauge, have internet access and some time to observe the gauge, ideally every day. Rain gauges can be found at a discount through the CoCoRaHS website. The website has a long list of resources including training on how to correctly observe weather trends, how to submit measurements, how to report weather events and more.
Romolo said his office has received a lot of great feedback from CoCoRaHS observers over the nearly 10 years the state has pushed the program. The DNR has a similar program which started in the late 1960s called MNgage. Although, the majority of MNgage observers are volunteers working through their Soil and Water Conservation Districts, according to the website.
"We're always getting good feedback. People who do this love to do this. So, they typically are doing it because it's not a chore," Romolo said.
Ideally observers would report their measurements daily, however Romolo understands that people have other commitments and asks observers to do their best.
"If you miss a day, you can just wait for the next day that you do measure, and you can report it as a multi-day precipitation," Romolo said.