The Waseca County Veterans Memorial is coming to fruition.
The black granite monuments were installed in mid-July, and the last week of July, the Vermont granite bases and tablets containing the first veterans plaques are being installed.
A Sept. 28 dedication is scheduled with more information forthcoming.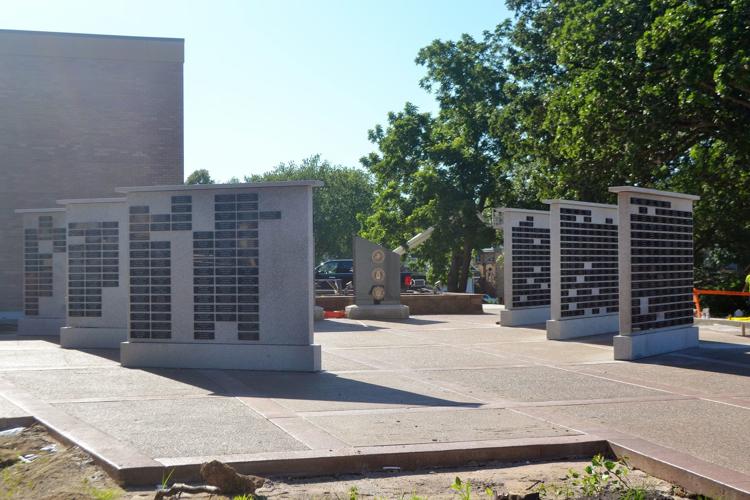 There is an opportunity for veterans who have not yet ordered their plaque to have one installed, with the current over 500 plaques, prior to the dedication.
According to a member of the Waseca County Veterans Memorial committee, if a total of 45 applications are received by Aug. 25 an order will be placed for the plaques to be created, sent to Waseca and installed. This is based on the installer's time. With the current number of recent orders only 27 more applications are needed to complete the 45-piece order. If those numbers are not met, the plaques will be installed at a later date.
The requirements to have a plaque at this memorial are:
One must be or have been a Waseca County resident and have served in any of the military branches of the United State military and have an honorable discharge. A DD-214 or other military discharge document is required.
One caveat is that if a Waseca County resident has a relative who lives elsewhere (i.e.: father, brother, sister, uncle, aunt, grandfather, etc.) that person may purchase a plaque for those persons.
The branches include, Army, Navy, Marines, Air Force, Cost Guard, National Guard, Reserves and Merchant Marines during WWII. One does not have to be deceased to have a plaque on the memorial as about 40% of the plaques are from veterans currently alive.
The applications are available online and in the Waseca County Veteran Service office personnel have the forms and can help with the applications.