When its children's education is on the line, Waseca puts its money where its mouth is.
Waseca's 10th annual Bluejay Blast, a Waseca Parent-Teacher Organization (PTO) fundraiser for Waseca Public Schools, raised $68,000 on Saturday. This is the most the event has ever raised, shattering the previous record of $52,000 raised in 2019.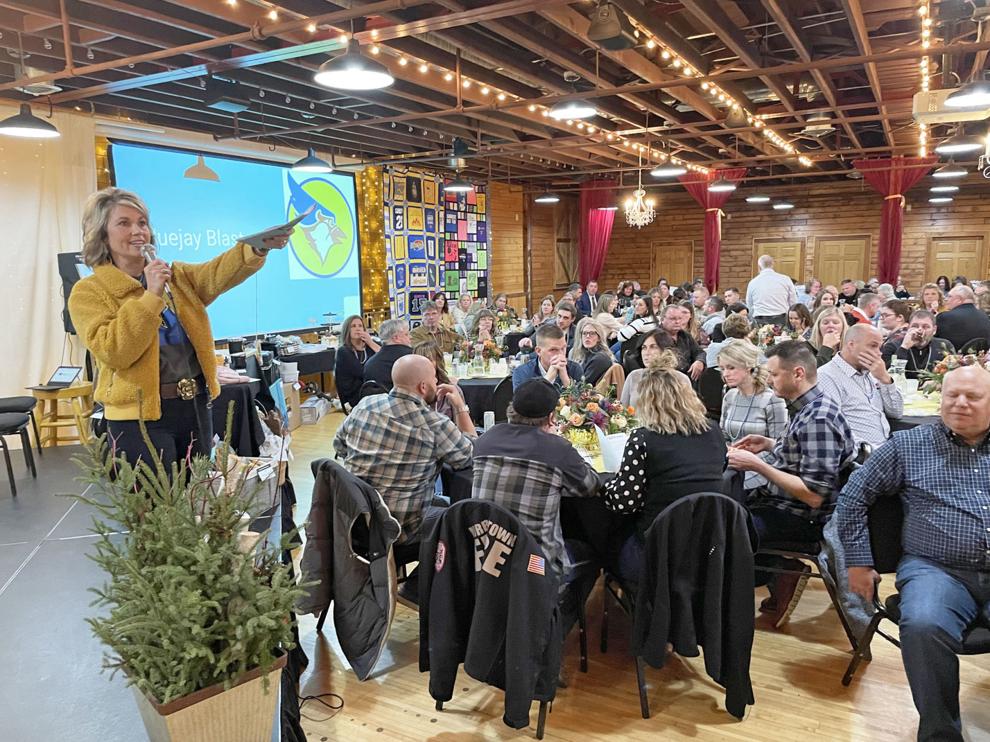 "I'm blown away," said Amy Potter, chair of the Bluejay Blast committee, about the amount raised. "It showed us the community was ready to come out and have fun, all while supporting the schools."
Potter went on to say the strong showing was even more special given the difficult past two years educators have had to endure.
The fundraiser comes after a year in which the event was canceled due to COVID-19 and only about $3,000 were raised. With a silent and live auction, catered food, entertainment and live music, organizers of the event managed to squeeze two years of fun into a single special day.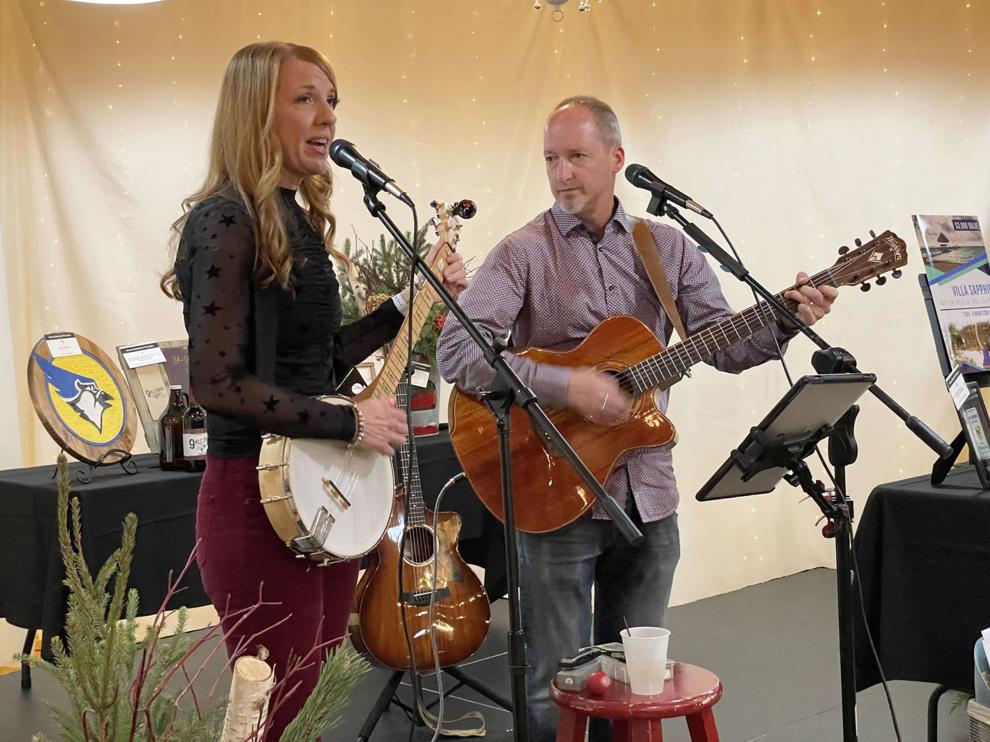 "If you're considering bidding more, just remember, it's all for the kids," Potter said before the live auction took place.
With a silent auction, bingo and other family-friendly activities, the first part of the day's events took place in the morning at Waseca Intermediate School.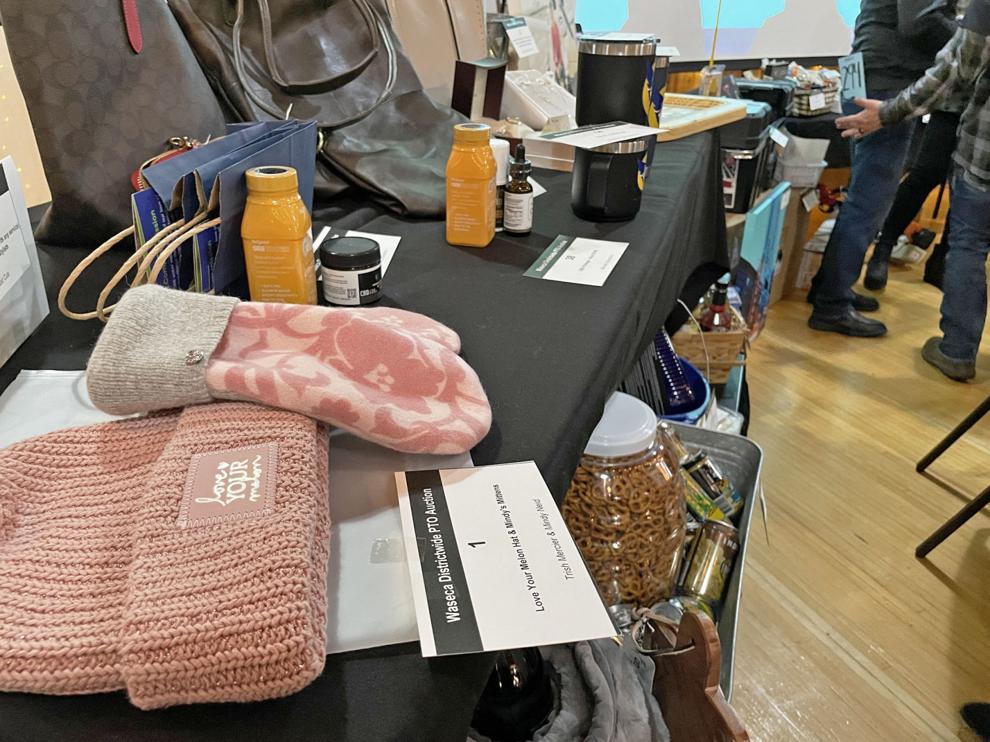 The adults-only evening portion took place at the Starfire Event Center, with a social hour followed by a live auction. Auction items included humble hats and mittens for which hundreds of dollars were bid, as well as more extravagant items, including a two-hour private plane ride over Waseca and a seven-day trip to a private home on the beach in Belize, for which $6,000 was bid, the most ever bid on an auction item at Bluejay Blast.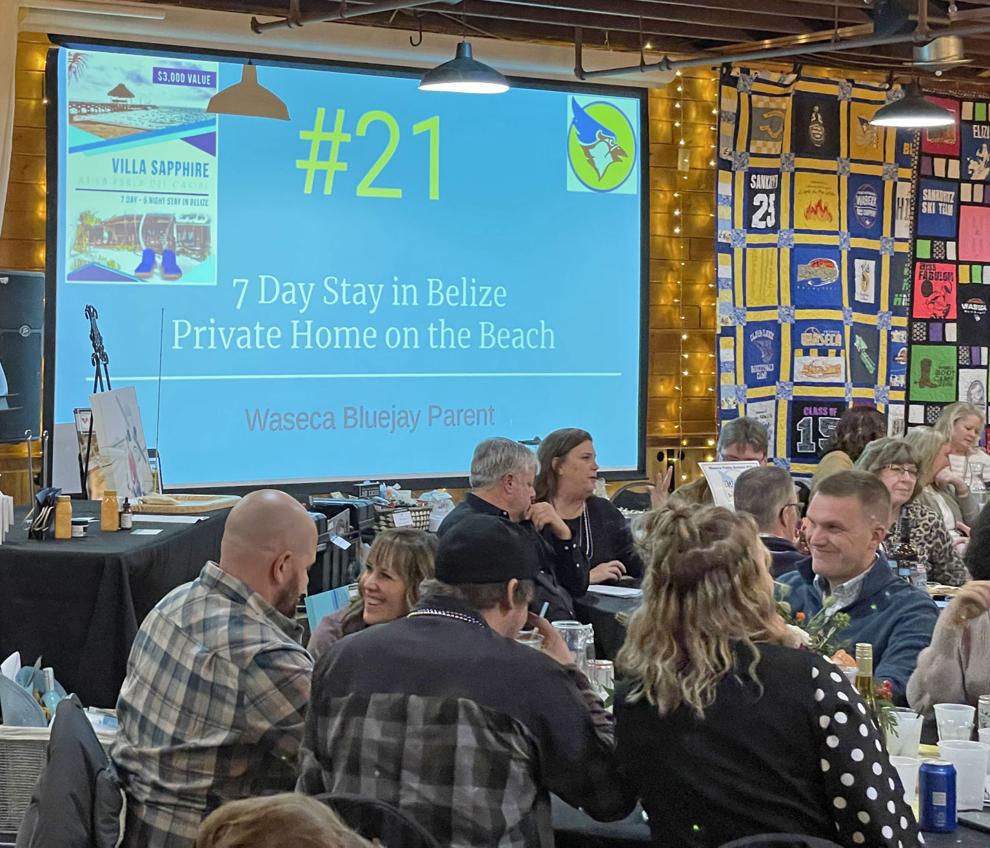 Some auction items even had additional surprise items inside them, such as purses from Pippi Lane Boutique, Bernie and Ann Gaytko, and Speckled Hen, which contained, respectively, a bouquet of flowers delivered monthly for six months by Zinnias Boutique, a $100 gift card to Exclusively Diamonds and a three-piece jewelry set from the Peter James Collection.
Other interesting items included a kayak, a fishing pole, a pound of butter and a cow skin rug, for which $1,850 was bid by Ashley Semmann after a drawn-out bidding war in which dozens of bids were made.
"I'm pumped about it," Semmann said after winning the rug. "It's super pretty."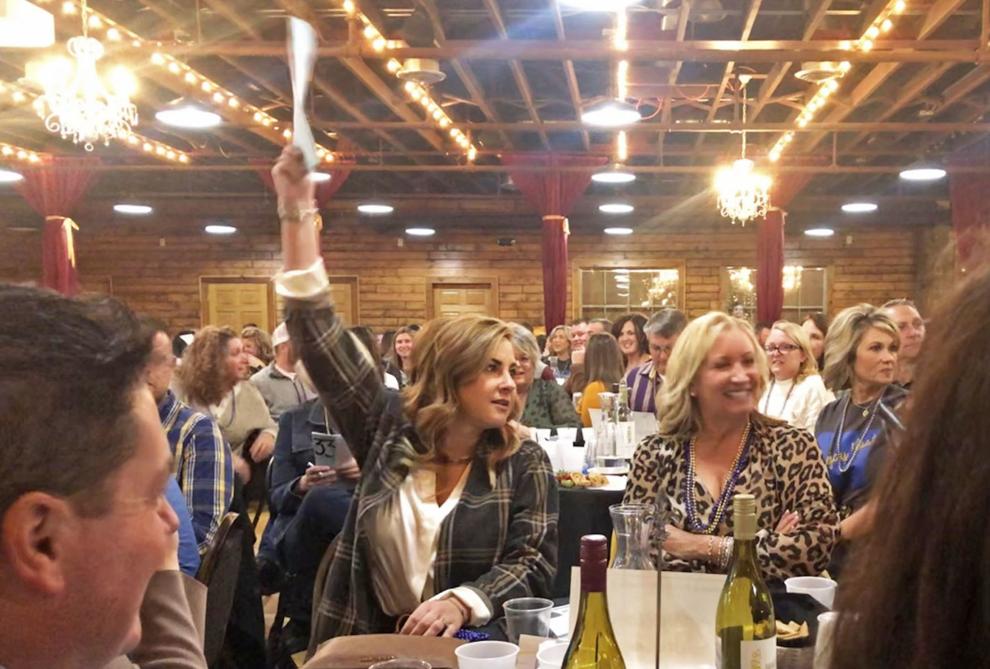 In previous years, funds raised from Bluejay Blast have been used for field trips, murals in the high school, updating equipment in science labs and more. Funds are allocated to teachers through a grant review process and used for things that the regular school budget often doesn't cover.