Families who love fall and Halloween will have more than enough options for fun this Saturday.
With pumpkin decorating, wagon rides, a corn maze and more, the Saturday, Oct 16. Pumpkin Party at Farmamerica will have ample activities to satisfy every kids' and families' seasonal desires.
"I'm really hoping that it will be just a really fun day for the family to get out on the town," said Jenny Delnay, program director at Farmamerica. "I'm just excited to see the place full of everybody running around and enjoying it."
More than just a fun way to spend a Saturday, though, the Pumpkin Party presents opportunities for learning about the past, present and future of agriculture. At the event, children will get the opportunity to trick or treat around Farmamerica's historic sites. There will also be a tractor parade featuring historic tractors, which can be compared with the new equipment kids and adults will be able to experience using Farmamerica's John Deere combine simulator. The simulator allows visitors to experience what it would be like to drive a combine.
"Kids can see how farmers used to use machinery and newer equipment with the combine simulator," Delnay said. "So really getting to see what things used to be versus what they are today."
For Jessica Rollins, executive director of Farmamerica, the draw of the Pumpkin Party is partly the natural beauty of harvest time.
"The Pumpkin Party is one of our most popular events because, well, who doesn't love fall on the farm?" Rollins said. "But also because this event offers such a variety of outdoor activities … there really is something for all ages to enjoy."
That list of events is long. Beyond pumpkin decorating, wagon rides, a corn maze and tractor parade, the Pumpkin Party will also feature a petting zoo, goat milk soap, crafts, sensory bins, food from Lunch Box Food Truck and B-Lo Zero Snowcones and mini donuts.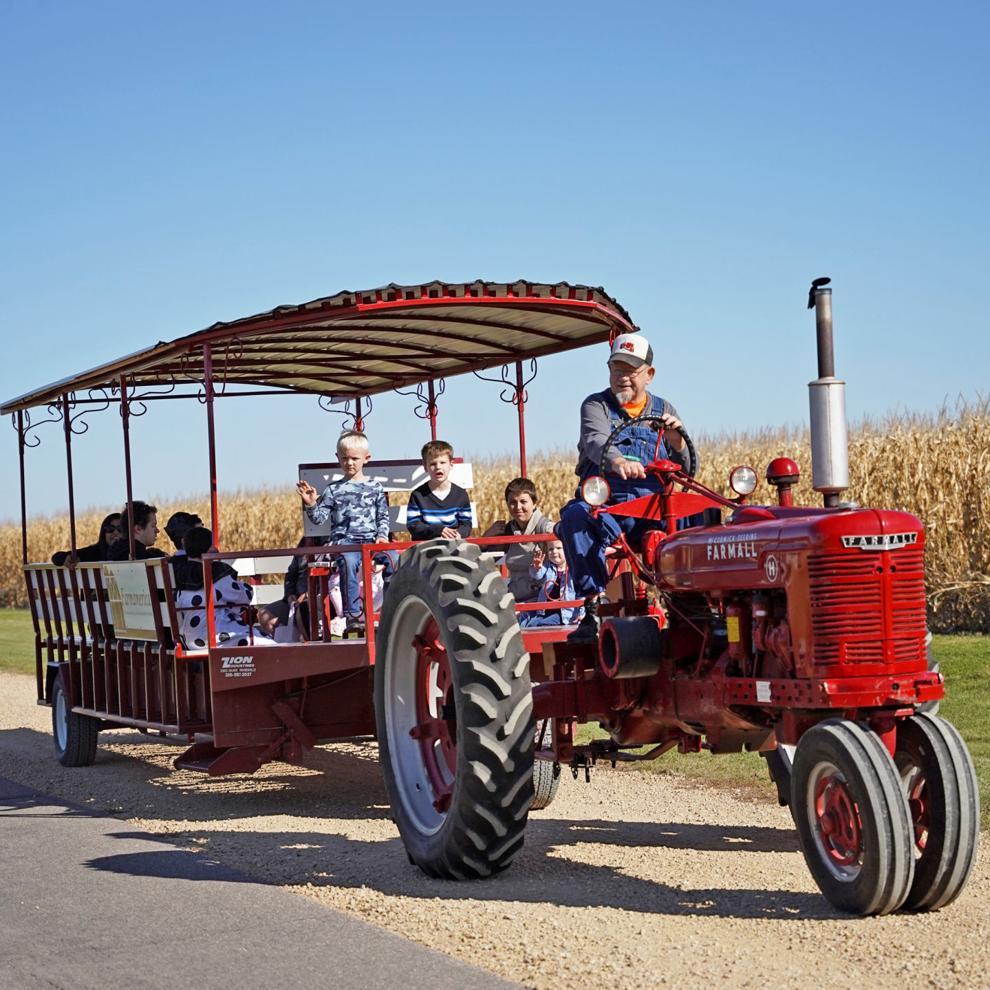 While visitors are at the site, Rollins said, they can also see the renovations underway at Farmamerica as part of their $850,000 "Rooted & Growing" capital campaign, which gives the community hands-on experiences with agriculture.
"Our welcome lobby is already completely remodeled, and as soon as we have another $300,000 secured, we'll be debuting new exhibits and programs for expanded age groups, an updated classroom, and an inclusive playground," Rollins said. "It's a very exciting time at Farmamerica."
Tickets online cost $12 for adults and $10 for children. Entry is free for members, passholders and children 2 and under. Tickets bought at the door are more expensive: $15 for adults and $13 for kids.
Every admission comes with a free pumpkin at the door.