The pandemic blues is no match for Christmas cheer.
After a year of canceled choir performances, singers from the Waseca Chorale and local churches in Waseca are coming together this holiday season to get the community back into the Christmas spirit.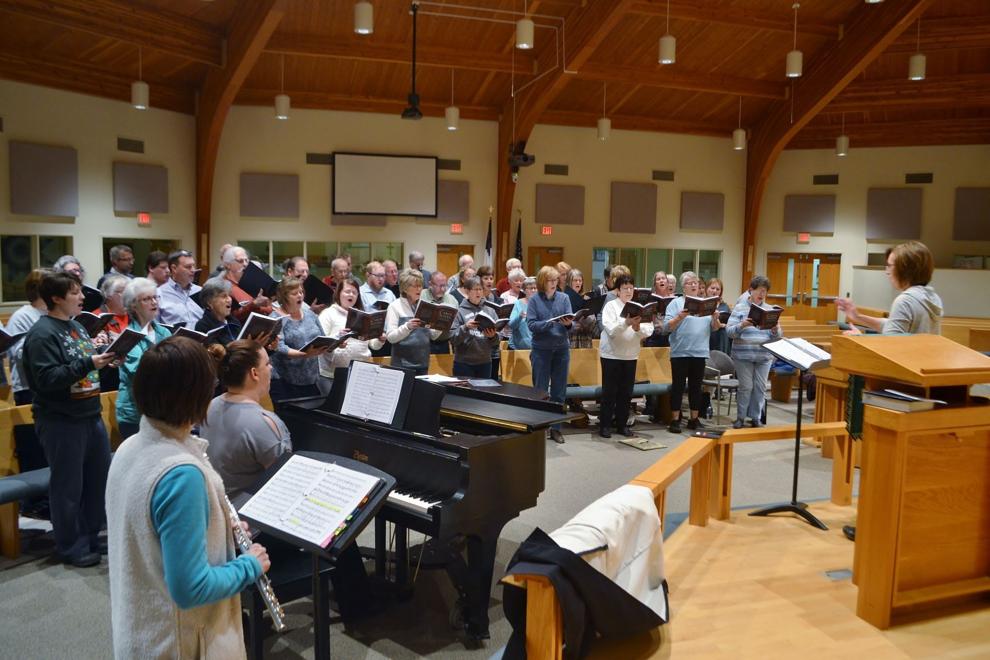 "Our goal is just to be able to blend voices in song to celebrate the Christmas season," said Deb Vetter of the Waseca Chorale. "It's just been a really neat way for people of all ages to be able to come together and just share their love of music."
With duets, trios, old classics, new renditions and the occasional involvement of a singing crowd, Vetter said the event is uniquely positioned to bring groups of different ages and backgrounds together to bring in the holiday season.
"I think music is just a really good language that brings people together and shares the happiness that we can all enjoy in our world," she said.
Rather than charging for the concert — as the Waseca Chorale normally does — admission is free, with the option of a free-will offering that will be donated to local charities.
Normally, Vetter explained, the Waseca Chorale performs a Christmas and spring concert every year. With those more recent performances canceled, and certain members of the Waseca Chorale not yet participating again, this year's Christmas concert will include choirs from Sacred Heart Catholic Church and St. John Lutheran Church, as well as any other groups interested in joining.
After all those canceled performances, though, many of the singers who normally participate are thrilled to get back to work. This is certainly the case for Toni Bauleke, one of the original members of the Waseca Chorale, who is co-directing the event with former Waseca Choir Director Deb Wantoch-Yess.
"It was really hard," Bauleke said about the year of canceled performances due to COVID-19. "Christmas is just such a special time and there's so much beautiful Christmas music. It was really hard not singing last year."
Beyond just the performances, Bauleke emphasized the routine of getting together as a group to practice every week. Not being able to do that was a real loss, she said.
This year, though, with some classic songs planned as well as a new rendition of the First Noel of Pachelbel's Canon, Bauleke is confident that visitors will have a great time enjoying Christmas festivities in a way they couldn't the previous holiday season.
Wantoch-Yess, who's been in the Waseca Chorale for at least a dozen years, is embracing the unusual situation of the Waseca Chorale being partially inactive and teaming up with local church choirs.
"I think this is a one-time opportunity for some of our church choirs to get together in the community and do something," Wantoch-Yess said. "Normally we're each sort of busy in our own congregations, so this'll be a chance to get a lot of people together to sing that normally wouldn't."
She added that the Waseca Chorale will reunite and become fully active again soon, so this collaboration probably will not happen again.
To reduce the likelihood of exposures to COVID-19 while still getting the benefits of music in the end, Wantoch-Yess said that the group will only be rehearsing a few times before the event.
"It's hopefully gonna be a nice musical start to the holidays and something the community has come to look for," she said.