Three Waseca teens have been charged with arson of vacant Waseca County home.
Haden Lee Groll, Tyler Steven Morris and Nathan Allen Ribbe, all 19, are charged with three felony counts: second-degree arson, second-degree burglary and first-degree property damage.
On Aug. 1, a Waseca County Sheriff's deputy learned of the fire from a person who received a Snapchat message about the house, belonging to the U.S. Fish and Wildlife Service, being on fire.
Groll, Morris and Ribbe all shared similar stories as to why they went to the abandoned house that night. When speaking with Sheriff's investigators they said they went to the house to explore and destroy things inside by punching holes in the walls and breaking cabinets, but, according to the police report, they didn't initially go there to burn the house down.
Morris reportedly told police that all three had consumed alcohol before arriving at the house in a vehicle driven by Ribbe. Groll confirmed they had all been drinking as well, according to the police report.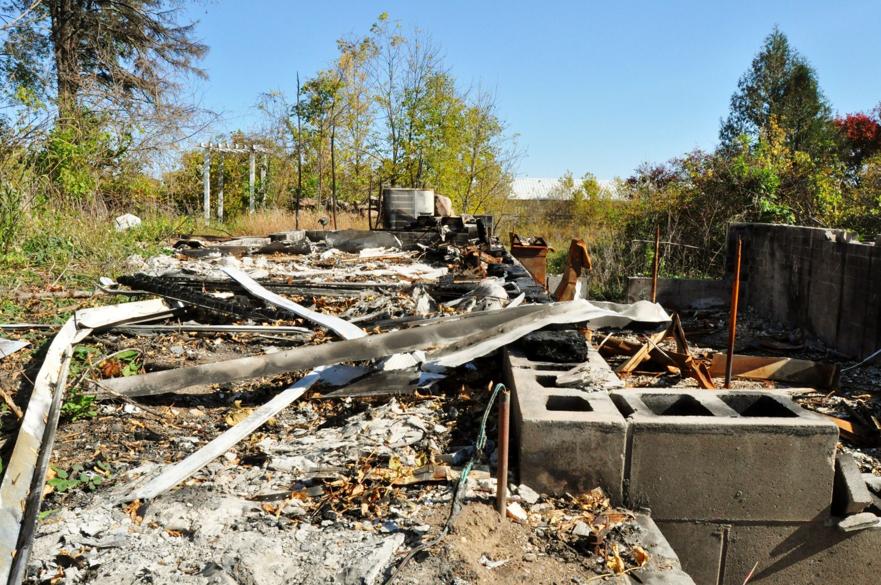 Inside the house, they allegedly made sarcastic remarks about burning it down, before one of the three allegedly started the fire near the front door. Ribbe reportedly told the deputy that they wanted to put the fire out, but it got too big so they left.
Ribbe allegedly told the deputy "this time they got out of hand" and the problem that caused this was "group mentality," according to the police report.
It is unclear which of the teens set the fire as investigators have heard numerous versions, some saying it was Ribbe, and others saying Groll who started the fire. Videos the deputies saw allegedly show Groll, Morris and Ribbe along with a fire in the beginning stages, but investigators remain uncertain who started the fire.
Once the fire got out of hand and the group left the property, Ribbe allegedly expressed concerned about the fire extending beyond the house because of the grass around the area. They reportedly drove by the house several times again that night to check on the progress of the fire.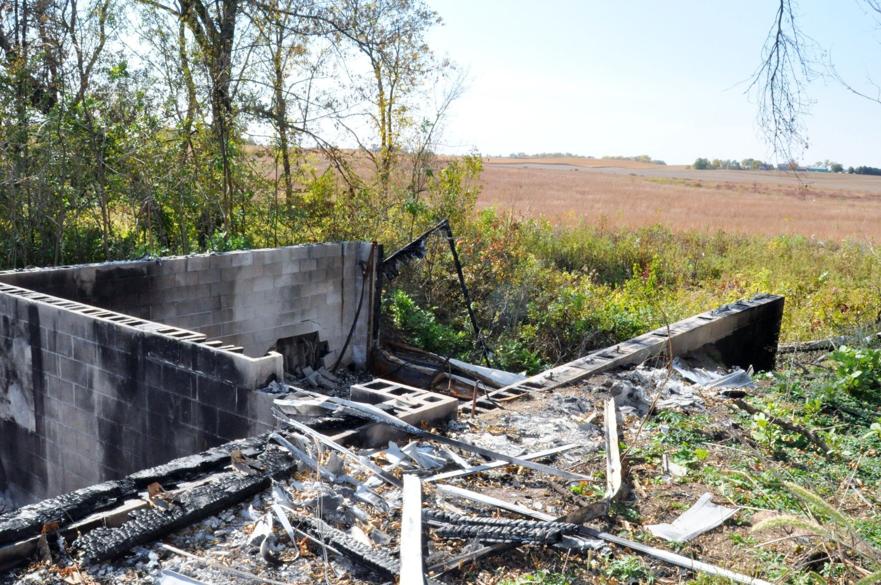 Groll, Morris and Ribbe were in the house for about 20 minutes while three others waited in the vehicle and only knew about the fire after it was set, according to the police report.
The police interviewed the three who remained in the vehicle and each named a different person as starting the fire.
A 2012 federal government assessment of the improvements of the property for the house and tuck under garage valued it at $183,500, according to the police report. Further research is being conducted for the total damage and cleanup cost.
Morris appears for the first time in court on Oct. 23 via Zoom. Groll and Ribbe both appear for the first time on Oct. 27 via Zoom.