Janesvilles Marlana King was crowned Miss Waseca County Sleigh and Cutter, Alyssa Crum was crowned Miss South Central and Elle Mark was named Miss St. Croix Valley Festival as seven young women competed in the Waseca County Sleigh and Cutter pageant on Saturday, Feb. 29 for the three titles.
Three competed for Miss Waseca County Sleigh and Cutter, four competed for Miss South Central and all seven competed for Miss St. Croix Valley Festival.
"It's always bittersweet on the day of the pageant because we have to say goodbye to our current titleholders while also welcoming the new ones to what we call, Team Waseca," co-pageant Director Molly Kopischke said. "It's never goodbye with our titleholders though as they become part of our family and we cheer them on at other competitions, welcome them back when they want to compete with us again, and even down the road attend their grad parties, special performances, weddings and baby showers.
"Our current Miss South Central, Alyssa Crum, started as Miss South Central's Outstanding Teen in 2013. It has been such a joy to watch her growth in confidence, interview skills and performance over the years. That's what this program is all about, empowering young women to be successful and confident."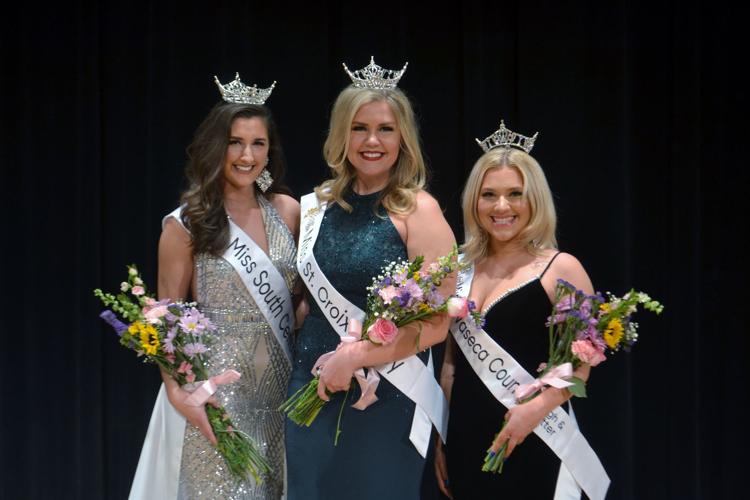 King is a previous Miss Janesville title holder and her social impact initiative is Be-YOU-tiful: Advocating for Body Positivity. She is currently pursuing a double major at South Central College in Mankato in Political Science and International Studies.
"I was very shocked," King said. "I'm super excited. I've spent four years in the Miss America program ... I'm excited to be back in my home area."
She performed a spoken word called "Pretty" by Katie Makkai. This performance earned King a share of the overall talent award with Miss South Central winner Crum, who sang "Maybe This Time" by Liza Minnelli. They shared a $100 scholarship.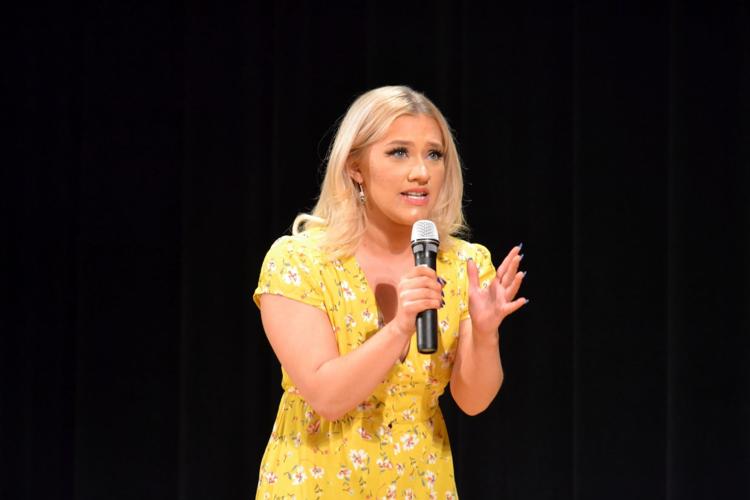 Other contestants sang as well as jazz dance routines and a tap dance performed and another monologue for the talent portion of the evening.
Each one brought their own energy to the stage and all ready to wow the judges and the audience.
Miss South Central 2020, Crum, is from Owatonna and is a former Miss South Central's Outstanding Teen in 2013, former Miss South Central and first runner-up to Miss Minnesota 2019. Her social impact initiative is Let's Connect: Social Media and Internet Safety. She is a recent St. Cloud State University graduate with a degree in Public Relations, and works as a client coordinator and media specialist in St Cloud.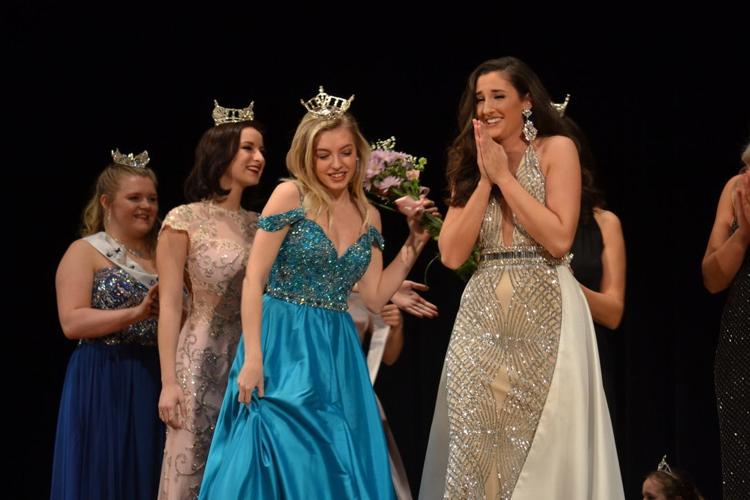 She also received a $50 scholarship for the evening gown and on stage question/social impact statement overall award.
"Elated," Crum said of how she was feeling after being crowned. "This day was a really long one but so worth it. I'm really excited to be back in Waseca…"
Mark received the final crown and title awarded on Saturday of Miss St. Croix Valley Festival.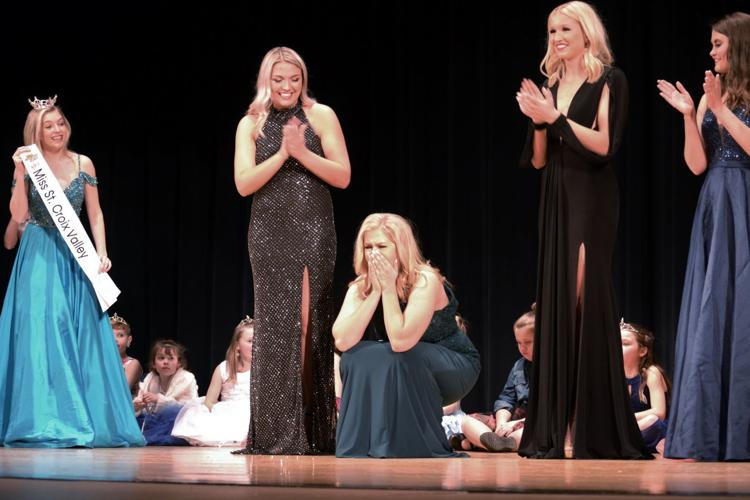 This was the first time this title has been given at the Sleigh and Cutter Pageant because the Miss St. Croix Valley scholarship program had to cancel its competition at the last minute due to a family emergency so the title was handed out in Waseca.
This is a festival title that is short term, meaning once the Miss Minnesota competition is over, Mark will be released from her contract and can compete for other local competitions. This title was given last at the pageant after the Miss Waseca County Sleigh and Cutter and Miss South Central titles and was awarded to the woman with the next highest score from the remaining five contestants.
Kopischke stated that a festival title gives young women the opportunity to compete at state without being tied to a local title for a year.
Mark is from Red Wing and is a former Miss LaCrosse/Oktoberfest in Wisconsin. Her social impact initiative is The Campaign to Change Direction: Advocacy for Mental Health. She is also pursuing a master's degree in nursing at UW-LaCrosse.
"I am totally shocked and taken by surprise because the competition was stacked," Mark said. "So standing and being here in a sash and crown is incredible. I look forward to competing in Miss Minnesota in June…"
The competition consisted of a private interview before the onstage portion of the evening began. The onstage portion began with an opening number with all seven of the women who then introduced themselves to the audience.
Following the opening number there was an onstage interview with one question for each contestant that was from a judge based on the contestants personal interview.
Sally O'Brien, 2019 Miss Waseca County Sleigh and Cutter, asked the candidates running for the title she carried while 2019 Miss South Central Lauren Anderson asked those competing for that crown their questions from the judges.
There were five official judges for the competition.
Danielle Norrid of Owatonna, Matt Hughs of Waseca, Stefanee Stafford of Rochester, Jesse Tolpingrud of Northfield and Savannah Zippel of Waseca were the judges for the evening.
Two auditors from Waseca were also part of the pageant and they were Amanda Huber and Lynnea Evans.
The women competing performed their numerous talents for the judges and the audience in the next part of the competition.
Contestant Jasmin Kotek, who ran for the Miss South Central title, received the non-finalist talent award of a $100 scholarship as well as being voted Miss Congeniality by the rest of the contestants.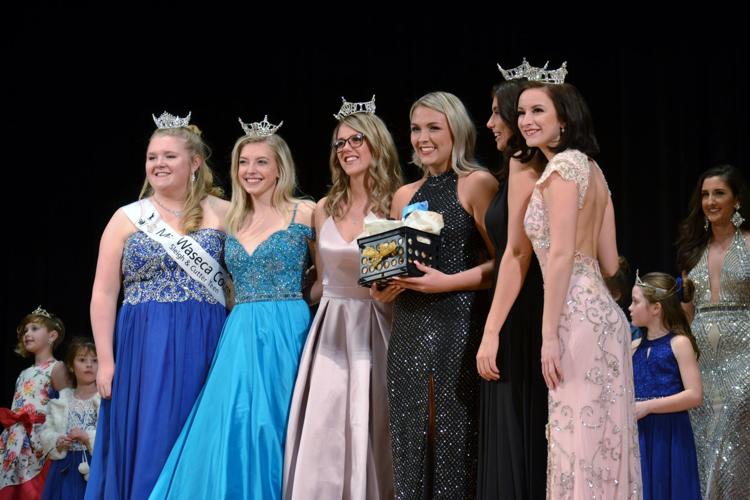 Following the talent portion of the competition Miss Minnesota 2019, Kathryn Kueppers, and the newly crowned 15 princesses performed for the audience. Kueppers sang "A Dream Is a Wish Your Heart Makes" from the original Cinderella movie while the princesses performed a dance.
Miss Waseca County Princess Program
The Miss Waseca County Princess Program is a mentoring program for the local organization. There is no competition with each girl receiving an official Miss America tiara, a princess T-shirt, princess party with titleholders, an opportunity to ride in local parades and a performance at the Waseca County Fair followed by rides and a treat from Waseca Sno-Biz.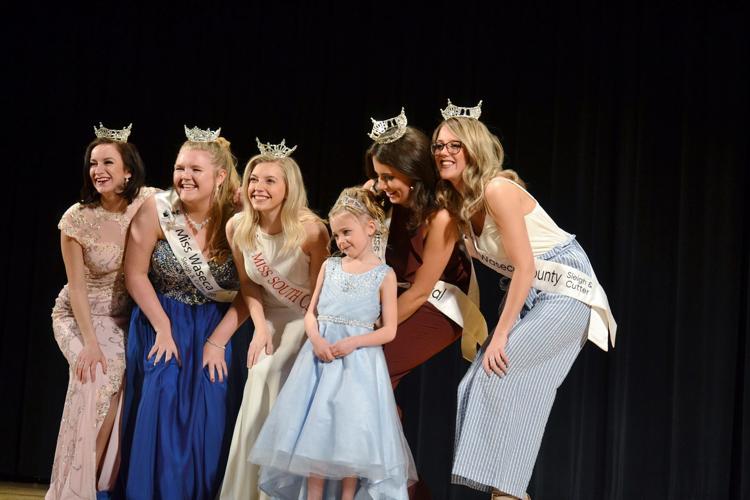 Each year the princesses also get to meet Miss Minnesota and perform with her onstage at the pageant and also take part in different phases of the show. There is a fee of $100 for new princesses and $75 for returning princesses. The funds are used to purchase the supplies needed for the princesses and the remaining goes towards the scholarship fund. This is the eighth year crowning princesses.
"We started with crowning one for each Miss title and it has grown each year," Kopischke said. "We have also had past princesses now compete in the Outstanding Teen pageant which is fun to see."
Along with Kueppers sharing her singing talent Miss Waseca County Sleigh and Cutter Teen 2020 Caylie Blowers performed "Accidentally in Love" from "Shrek 2" on the piano.
Anderson also performed her talent of singing and playing the piano with Miss South Central's Outstanding Teen 2019, Whitni Minton performing a dance as well for the audience one last time during the pageant.
Not only was the night filled with talent and sisterhood but there was a bling section at the pageant that is a section in the audience filled with visiting title holders.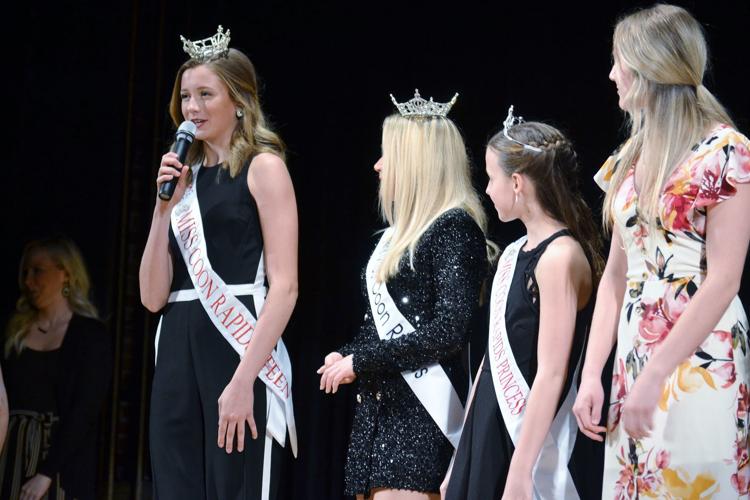 There were title holders from all over Minnesota.
Miss Chain of Lakes, Miss River Valley Teen, title holders from Coon Rapids, Miss Northland and numerous others were present at the pageant.
An intermission took place in the middle of the show that allowed the attendees to bid on silent auction items.
Competition comes to an end
For the next portion of the pageant the women put on their evening gowns and spoke on their social impact initiatives.
This was the final part of the competition for the women to make a statement to the judges to show what they stand for and who should be crowned.
Before the new title holders were crowned the 2019 title holders gave their final wave goodbye with a video recapping their year of reign and representing Waseca.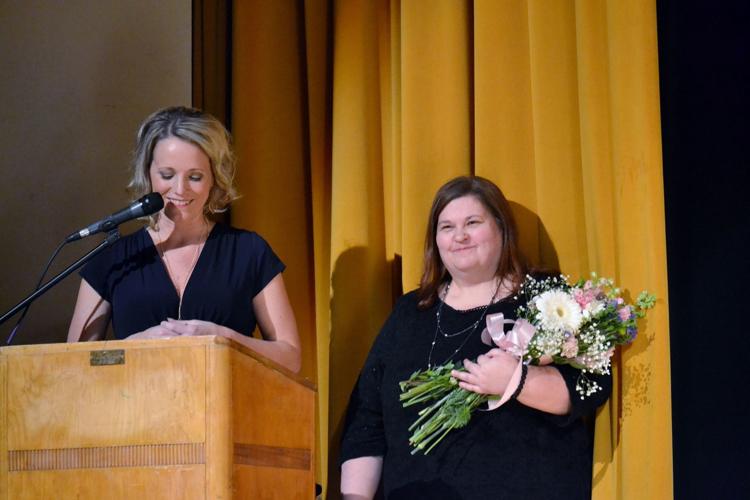 Miss Waseca County Sleigh and Cutter Teen 2019 was even able to join from college through a video chat so she could give her farewell.
This was an emotional moment for both the title holders giving their title over to the new women and the pageant directors who have been with them for the past year.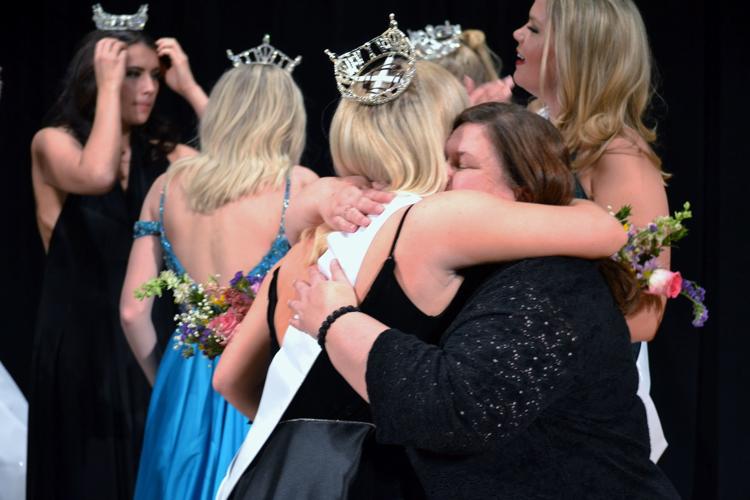 "One of the biggest benefits is the interview experience," co-pageant Director Jennifer Burt said. "The ladies competing get so comfortable with interviews, that they have no problems getting jobs when they enter the workforce. They become so confident in who they are and in showing their best self, that they are no longer nervous for the interview, but confident and excited. I love to see the growth in the ladies competing. Even just from the first day of practice until the night of the pageant, you can see growth in their confidence, in their on stage presence and in their performances. And, if they win, the amount of growth from crowning night until they give up their title the following year is unbelievable.
"We had an amazing group of titleholders last year. They were so supportive of each other and we all worked well as a team. They only compete against each other for a short time at the state competition, so it's fun to see that they can be sisters and team members the rest of the year. We do a lot of group appearances so it is important that they get along and respect each other. I am excited about the new group of titleholders as they all seem very driven and want to get going right away. They are all willing to make the time and commitment to make this a great year."