Solar gardens are entering Waseca County fast, and leaders, forced to so far think on their feet about the potential impact of the industry, are attempting to slow things down.
The Waseca County Board of Commissioners approved an 180-day moratorium on all new solar garden applications, so commissioners and staff could take time to consider the effects of the gardens on local residents and what regulations need to be in place. The moratorium means any new application for a solar garden to be developed within county limits will be on hold until the moratorium ends; however, there are four projects already in the application process that must be allowed to move forward.
"Obviously we're in a tough position right now with the new projects coming forward," Board of Commissioners Chair Brian Harguth said at a joint meeting between the County Board of Commissioners and Planning Commission Tuesday.
The main concern among county leaders is determining setbacks for the gardens. Oftentimes, the gardens are being located within hundreds of feet from the nearest residences. The Planning Commission and Board of Commissioners can put certain conditions on a project, such as landscaping and fencing to provide screening, but some feel the current 40-foot setback (in the agricultural zone) between the gardens and the nearest property lines is not enough.
County Planning and Zoning Administrator Mark Leiferman said the most common complaint from residents living near the gardens is simply visuals.
"They just don't want to look at them; that's the primary thing," Leiferman said. "It is what it is; they appear how they appear; that's why the county (board) is putting in some kind of regulation."
Since 2014, the county has approved 13 solar garden projects, all in rural areas. There was one in 2014, one in 2015, none in 2016, and then things really took off — three in 2017, four in 2018 and already five in 2019. And there are four more already in the approval process, which would raise the total to 17.
In a recent survey from the Minnesota Association of County Planning and Zoning Administrators, responded to by 35 of the 87 Minnesota counties, only two counties indicated a higher number of solar gardens developed over the last five years than the 13 in Waseca County. And the rate is only picking up around Waseca.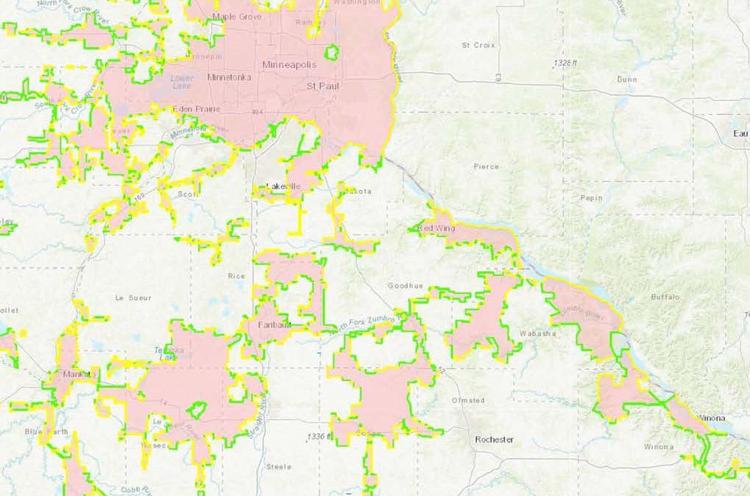 "The primary reason things are coming in faster is we have a lot of Xcel (Energy) territory," Leiferman said. "Xcel is the only (utility company) that has been required to work with solar gardens. If you don't have any Xcel territory, no one wants to locate there."
The first solar project to be approved in the county was Aurora Solar, developed by Geronimo Energy. This remains the largest solar garden in the county at 10 megawatts. Development of the 82-acre, 50,850-panel site, just north of Loon Lake, wasn't completed until 2016.
"It was approved by the state," Leiferman noted of the Aurora project. "The state did a bidding thing, and Geronimo got the bid. It was 100 megawatts total, and (Geronimo) picked locations in counties around the state, and we got 10 megawatts of it."
The second project, Byron, remains the second largest garden in the county at 5 megawatts.
"I don't know why the second project was 5 megawatts," Leiferman said. "Xcel kind of changed their rules when they got complaints about the size, and they knocked it down to the 1-MW gardens that you see now. A lot of it has been driven by Xcel."
All of the other gardens, since those first two in the Waseca area, have been 1 megawatt in size. And almost all of them have been, or are being, built on the land of local farmers. With crop prices tumbling, agricultural landowners are seeking other ways to earn revenue. Selling or leasing land for the gardens is sometimes a safer bet, at the moment, then growing crops, especially on less fertile fields.
"I think part of our discussion here has to do with 'Do we philosophically view solar as an adjunct to agriculture?'" said Commissioner De Maleter. "I think our applicants, by and large, do. They have expressed this as an accessory income stream to their agricultural operation."
Some county leaders are worried about making any regulations on solar gardens too restrictive, with the livelihoods of farmers and other landowners in mind.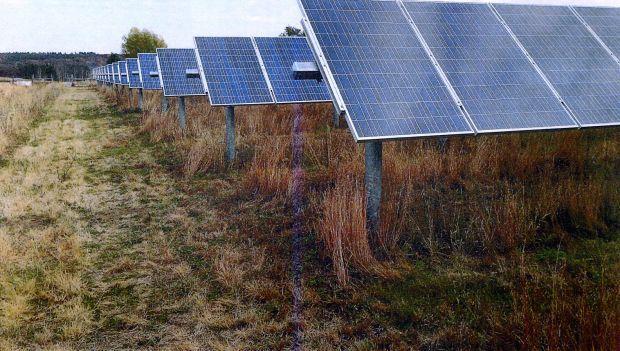 "I struggle with this, because every time we're adding to (regulations on solar gardens), it's like we're restricting agricultural uses," County Planning Commission member Russ Frederick said. "These are the men and women who are investing the most in their operations in our county. And this is a guaranteed revenue stream. They're harvesting the sun; I see it as an agricultural use."
But on the other side of the coin, residents choosing to live in the country for privacy and scenic views are seeing those perks disrupted, and they don't have any voice in the matter. The county can add landscaping requirements, including rows of cedar trees and other plants, to buffer the view, but the developers can never completely hide the panels.
Among 34 counties that answered, 28 said they regulate the placement of solar gardens in some way. The question for Waseca County leaders is how far they can go without disrupting a new industry that's proving important to the agricultural community.
At the meeting Tuesday, leaders commissioners and Planning Commission members discussed setbacks of 250 feet, 500 feet and 1,000 feet, without settling on any specific number. They also considered creating larger setbacks in situations where more than one residence is nearby.
County Administrator Jessica Beyer said staff would do some research and come up with some options for the Planning Commission and Board of Commissioners to consider. It will be a balancing act, figuring out how to keep everyone at least reasonably happy, but with the moratorium in place, leaders can at least take the time to think about it.