Curling on Clear Lake started early Saturday, Feb. 8 morning and continued through the afternoon.
Cheering and directions could be heard being shouted from the crowd and teammates of those participating. This event has been going on for 12 years on Clear Lake.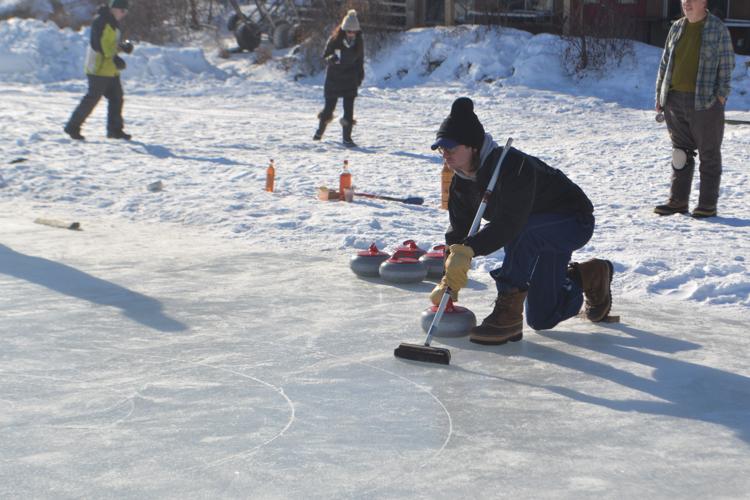 "It's a fun thing to do on a Saturday sunshiny day," Linda Hanson said.
The ice was busy behind the Boat House Grill and Bar that day, because next to the curling spot on the lake was another cleared spot for the vintage snowmobile racing. Races were rescheduled from Jan. 25 with the same start time of 11 a.m. and lasted into the early afternoon.
Spectators could be seen standing on the sides of the raceway behind the ropes watching as the snowmobiles flew by.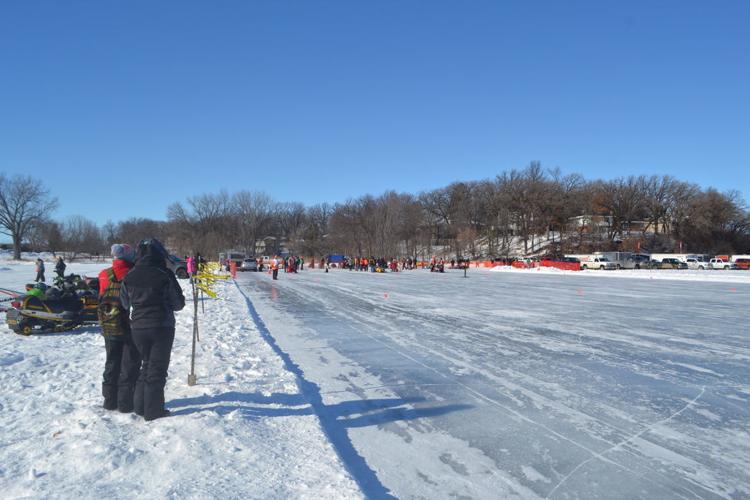 "It's pretty awesome," spectator Chris Musel said. "We just wanted to have a fun snow day."