Ready or not, the Gaiter Lake development is coming. But a grocery store may not be — at least not anytime soon.
Deb Dobberstein, a Waseca resident, spoke with the Waseca City Council at the Nov. 2 meeting during public comment for 19 minutes on behalf, she said, of community members concerned about the future development of 62 acres of city-owned land just west of Gaiter Lake. Her conversation with the council took place one week after a community open house organized by officials from Southwest Minnesota Housing Partnership (SWMHP), a nonprofit community development corporation planning to provide a development proposal to the city for consideration and feedback within the next few months.
The general consensus of those who showed up to the open house is that they "don't want the field developed," Dobberstein said. "We want it as is."
Dobberstein went on to express her fear that the developers would show the City Council a plat "and then slip in an apartment building or [U.S. Department of Housing and Urban Development] HUD-type building after the fact without anybody being able to do anything about it," she said. She added that she and other residents were concerned about their property values going down, taxes going up and increased traffic disrupting the quiet neighborhood.
Asked by Councilor Jeremy Conrath what sorts of apartments she was especially concerned would be developed, she responded she was against "the great big ones," adding that "twin homes would be OK," but not something like Waseca's Charter Oaks town houses.
"We're all concerned about our property values going down and our taxes going up," she went on.
Mayor Roy Srp responded that Dobberstein and the rest of the neighborhood will continue to be in the loop on discussions regarding the development.
"There is nothing that is going to get 'slipped in' out there," Srp said, before calling on the city manager to confirm that nothing that "could even compare" to HUD homes would be developed on Gaiter Lake.
City Manager Lee Mattson responded that HUD isn't providing funding for subsidized apartments right now, even if the city wanted to pursue it for the development, which it doesn't.
"I think there's some confusion about what they're doing," Mattson said. "They don't have a plan yet. This was a listening session for them to give input as they develop a plan. Their goal is to have a plan by next May."
Srp added that the development isn't going to be stopped by residents' concerns, though the City Council is going to pursue community members' input.
"We're not going to put a home on every blade of grass that's out there," he said. "It's going to be a nice neighborhood."
Mattson added that there will be a public hearing once the developers get into the platting process.
Councilor Ted Conrath said that, while the City Council talks a lot about affordable housing, they're "not necessarily talking about low-income housing."
In response to residents' growing impatience with Waseca's lack of a grocery store, Mattson gave an update on the search.
Waseca was left without a full service grocery store when Cash Wise left town in February 2020. Presently, grocery shoppers in the community have to settle for the grocery section at stores like Walmart or Kwik Trip, or they need to travel out of town.
Some companies have declined to develop a grocery store in Waseca; others have said they are not currently interested; and still others have not yet responded to the city's inquiries, Mattson said. He added that city staff maintain contact with all parties involved, in case something changes.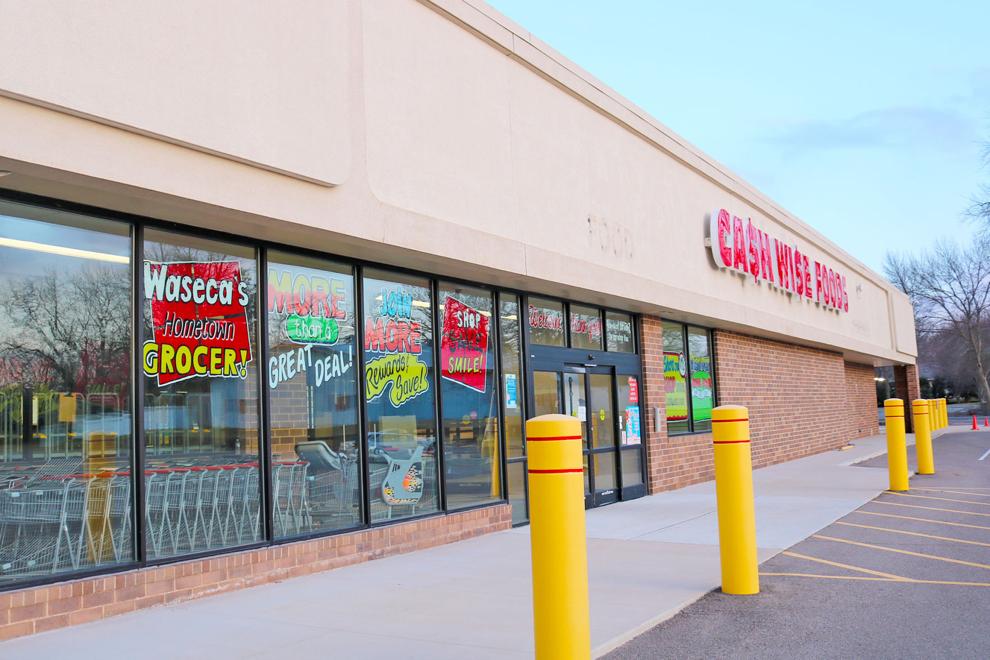 The city is actively trying to recruit one grocery store company, Mattson said, and has reached out to other companies recently that have declined the city's invitation. City staff have responded by going back through those companies' wholesale supply chains to look for other stores within that chain that are independently owned and might be interested in developing a grocery store in Waseca.
City staff are also maintaining open communication with local residents who might be able to develop sites for grocery stores.
"We're casting a wider net now," he said, adding that city staff have taken the City Council's cue and moved on from trying to find the kind of full-service grocery store that the community initially said was important to acquire. The focus has shifted to general grocery stores.
"It might mean, in the end, a smaller store than what we're accustomed to," he added.