Jonathan Berg may be the definition of being in the right place at the right time.
A stay-at-home father of 11 with a self-described "entrepreneurial spirit," Berg paved an auspicious path over five months from simply having an idea to winning the Waseca New Business Challenge. The win, and the accompanying $30,000 prize, will equip Berg to open his first business, Good Game Gaming Center, in North Ridge Plaza in Waseca in March.
The program represented Waseca's first-ever new business competition, consisting of a 10-week entrepreneurship training program facilitated by the Small Business Development Center of Minnesota State University, Mankato with a business pitch competition at the end. It was launched in May by the Waseca Area Chamber of Commerce and Lead For Minnesota with the aim of spurring economic growth in Waseca.
Berg is the program's first winner.
There are elements of most traditional jobs that Berg has a distaste for, like being at the whims of a manager and the ever-present threat of being laid off for reasons sometimes beyond his control. Born and raised in Waseca, he graduated from Waseca Junior/Senior High School in 2000 having taken a number of business classes and generated some ideas.
"I've just never pulled the trigger," Berg said about making those ideas a reality.
What helped him finally do it was the small ask of the New Business Challenge application — a 250-word description of an idea for a new business. He submitted his in May, weeks before applications were due. He knew it was a good idea.
"People always say, 'How can someone watch someone play video games?' But people do it just like they watch any sporting event," Berg said. "They're selling out stadiums … I was like, 'How does someone get involved in that movement?'"
Berg's business idea had to do with the booming industry of electronic sports, or esports. These are mostly online multiplayer games — not the typical arcade game like Pacman or Donkey Kong. YouTube's top creator, PewDiePie, who boasts more than 102 million subscribers, made his name uploading videos of himself playing video games. When Berg talks about sold-out stadiums, he's not exaggerating.
More than just a business idea, though, Berg thinks seriously about the time parents spend playing video games with their children as a way to connect with them.
"Not everybody realizes this," he said. "Instead of going out and throwing the football, they sit down and play Mario Kart … Kids like games. It's a way for families to come together."
Once the New Business Challenge started, though, it wasn't just about having a great idea — it was hard work. Berg described the 10-week training course on all things small business, which included coming up with pitches, hearing from local business owners and more as "intense" and "fast-paced." But he enjoyed it.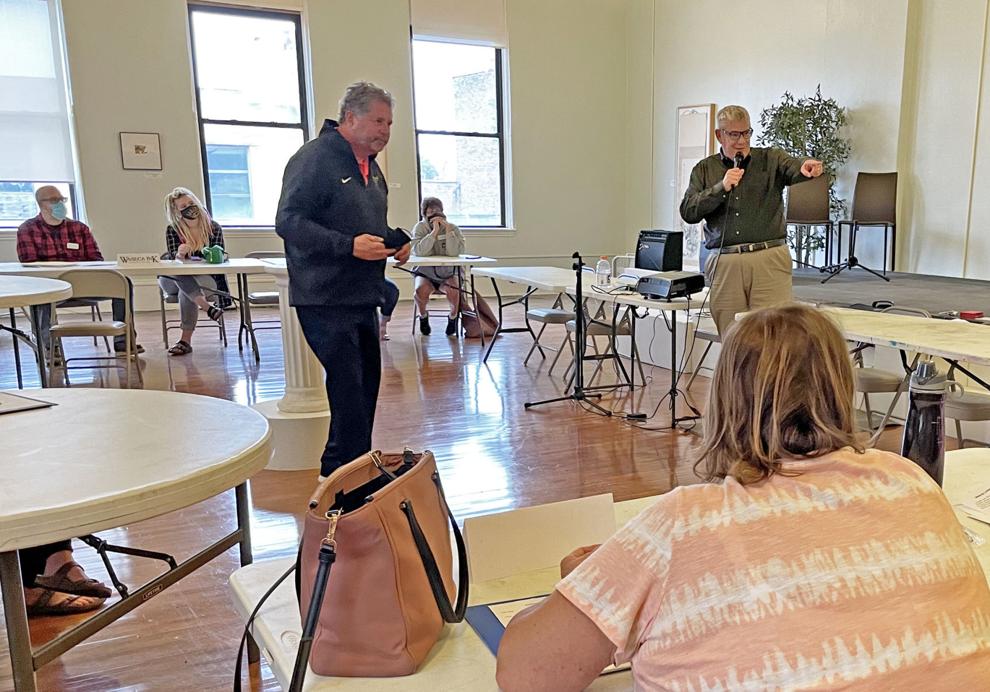 "Everybody can have an idea, but getting that idea on paper and in a format that wins new business challenges is a different story," Berg said.
Representatives of six prospective businesses gave their six-minute pitches at the pitch competition on Nov. 6 at the Waseca Art Center, with each pitch being followed by a nine-minute Q&A.
Pitches included Bernadette and Daryl Kehler's Rise and Shine Coffee House, a community coffee house with a drive thru that would showcase artwork from local Waseca schools. Cory Stencel and Nikkie Gilmore pitched Waseca Ink, a full-service ink shop that can print on anything, from your car to your body — in the form of tattoos — and could even develop 3D printing capacity. Meat veterans Dean Morgan and Chris Devetter of Morgan's Meats want to start selling their products outside their own store, not just in local stores and gas stations, but across state lines.
What followed were hours of deliberation by a panel of seven judges, resulting in triumph for Berg.
"When I won I was like, do I cry, do I jump for joy?" Berg said. "When you put all that effort in, that work, and then it comes to where you win — it was a pretty awesome feeling."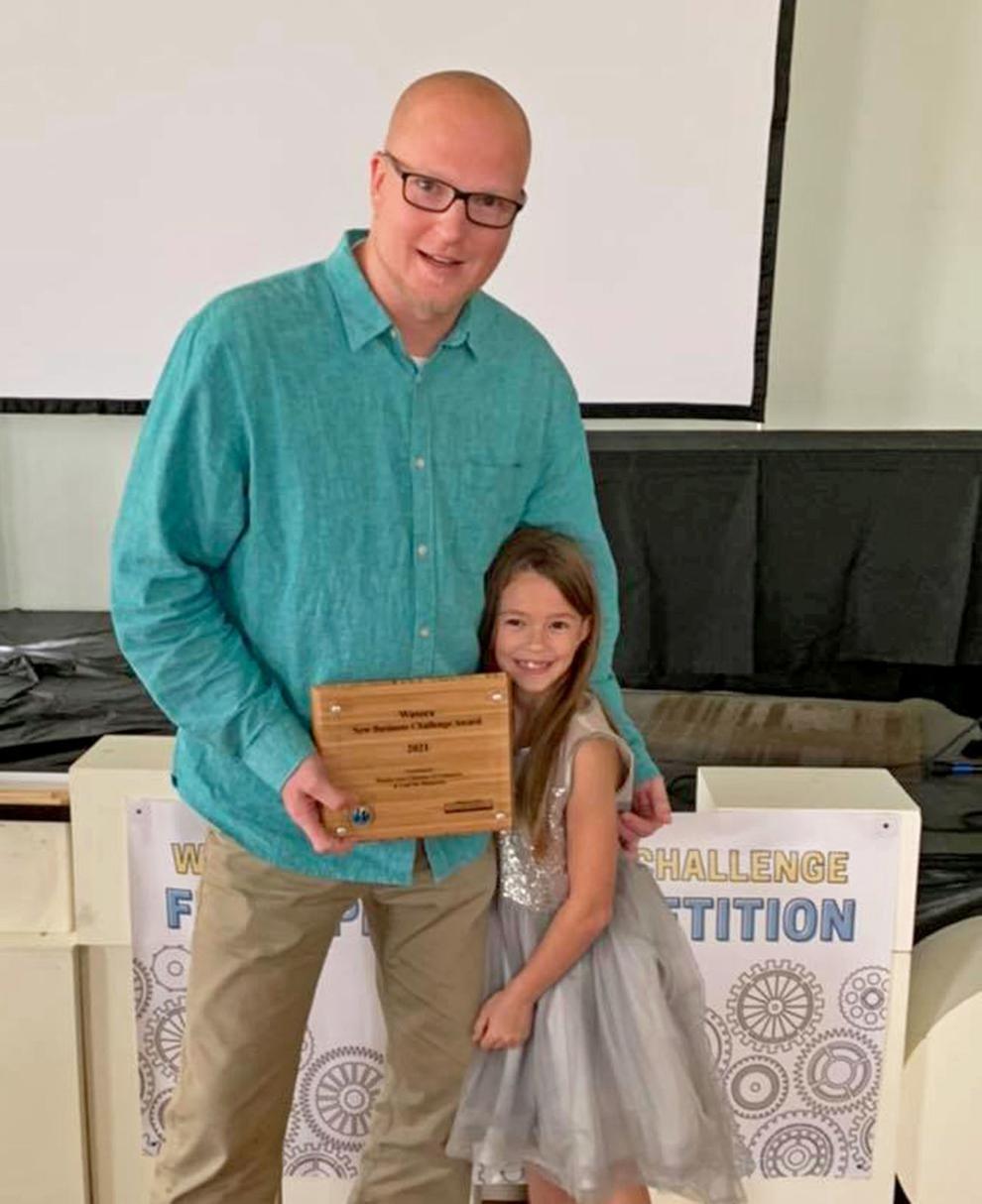 Molly Byron, program coordinator for the Waseca New Business Challenge, said she was immensely proud and impressed by the results of the program and competition. In addition to creating a close-knit cohort of entrepreneurs and plans to open up New Business Challenge meetings to more aspiring entrepreneurs in Waseca, Byron said that all the competition participants — not just the winner — intend to open their businesses.
"At the end of the day, [each competition participant] will be able to be a successful business owner when maybe they wouldn't have without this program," Byron said. "I think it's going to make a big impact on Waseca."
More than just providing a space for gamers in and around Waseca that they didn't have previously, Berg said he's excited to be "making gaming a family thing in Waseca."
Berg plans to offer more than 300 accessible online games, tournaments, camps, gamer training and more at Good Game Gaming Center.