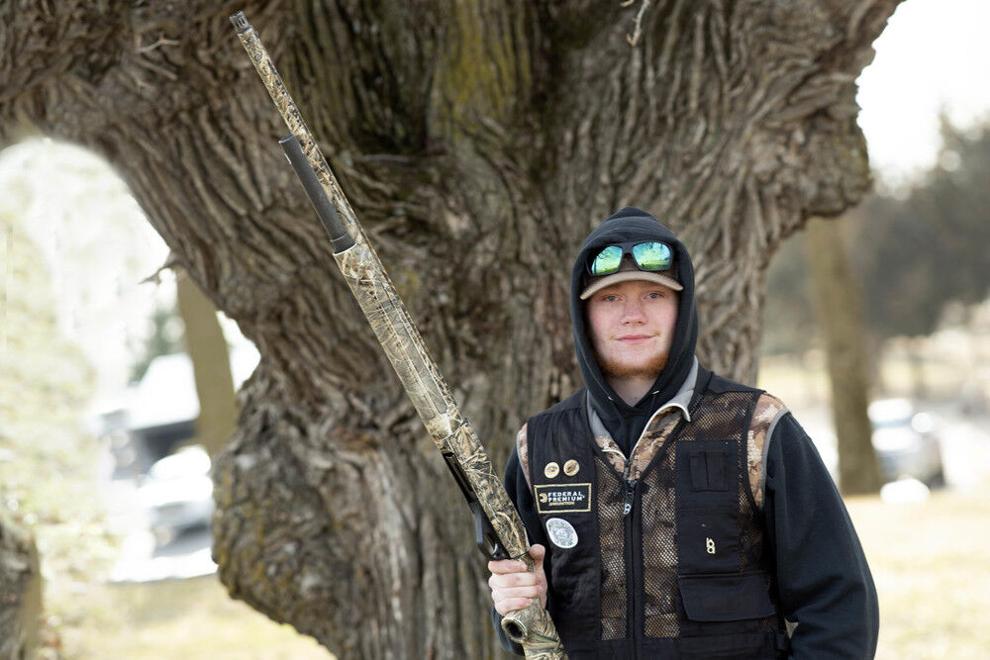 Shooting down 94 out of 100 targets, senior Jack Mertins led the varsity Clippers as they competed at the state trap meet, held in Alexandria on June 17.
Mertins, who was also the Clippers' shooting star at state last year when he downed 96 targets, ended up in a 19-way tie for 49th place among 322 male shooters in the region. The top two shooters each missed just one target.
Freshman Cooper Arnold and junior Martin Gibbs each scored an 88. Eighth grader Kaden Schmidt shot an 83. Junior Dakota Alitz brought down 82 targets. Seventh grader Chase Bock hit 80 targets.
The top five scores contribute toward the team total. With a 435, the varsity Clippers finished in 28th place of the 29 teams. The winning score, by United South Central, was 486.
Seventh grader Colton Tousley led the Clipper junior varsity with an 86. He was in a 14-way tie for 39th place among 263 male shooters.
Sophomore Gabe Sullivan was next in line with an 85. Seventh grader Cole Stocker shot a 73. Seventh grader Henry Boelter and eighth grader Max Esser each shot a 69. Eighth grader Judd Gibbs shot a 67. Sophomore Adam Seeman shot a 57.
Teamwise, the JV scored a 382 for 26th place among 29 teams. The top team shot a 451.
Competing at a novice level, eighth grader Nathan Seeman hit 80 targets and was in a five-way tie for 11th place among 119 shooters. Senior Jay Panktratz scored a 56, and seventh grader Zayden Linder posted a 54. The Clippers didn't have enough shooters for a novice team score.
The nine-day event, ending Tuesday, featured 7,900 high schoolers from 329 teams divided into nine regions around the state.