A challenging foe came to town on May 9 to take on the Kenyon-Wanamingo softball squad.
The Reigning Class A state champions Rudolph Rockets, who are again ranked in the top 10, rolled into Knights' territory looking to pick up the road victory.
Blasting off to the early lead, the Rockets scored in each of the first three innings to propel to the storm-shortened 9-0 win over Kenyon-Wanamingo.
"Today, they just didn't show what they are capable off," said coach Carrie Anderson on the loss.
Tasked with slowing down Randolph was the Knights' Josie Flom.
The Rockets greeted Flom by jumping on the pitcher early for a couple hits, showcasing its gameplan.
"They were really aggressive on the bases," said Anderson.
The Rockets scored three runs in the top of the first, leaving the Knights with an early disadvantage. Kenyon-Wanamingo hoped to answer with some offense of its own, but it ran into a hot pitcher, and after a quick bottom of the first, the Knights were back on the defensive in the second.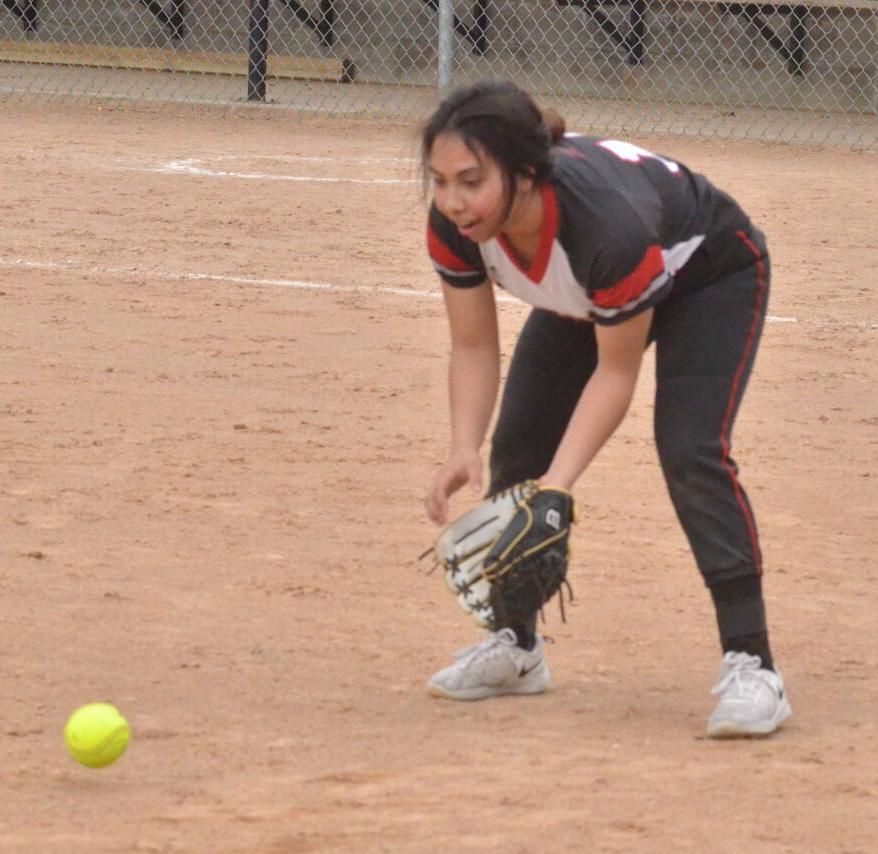 From there, Randolph used opportunistic offense with stout pitching to build its lead.
With the Knights trailing 9-0 after five innings of play, the game was called due to lightning in the area, sending the Knights to the loss.
Ten of the 15 outs secured by Randolph were via the strikeout, as the Rockets' pitching was dominant on the day.
Flom ended the day taking the loss, tabbed with nine runs in the defeat.
"We had some errors, which didn't help us up," added Anderson.
The victory was Randolph's 14th of the year to send the Knights to a 4-8 tally.
Looking to right the ship after the defeat, a busy week waited for Kenyon-Wanamingo. The Knights were set to kick off their competitions, taking a trip Hayfield on May 11, followed by a visit to Triton the following night. The Knights will finish the busy stretch, heading back to Hayfield on May 14 for a tournament.