A trio of Knights will lead the charge for the Kenyon-Wanamingo/Goodhue track team into the Class A State meet.
Coming out as the cream of the crop in the Section 1A Championships, held at Triton High School on May 31 and June 2, Josh Schmidt, Laden Nerison and Hayley Lentsch all jumped to qualify for state.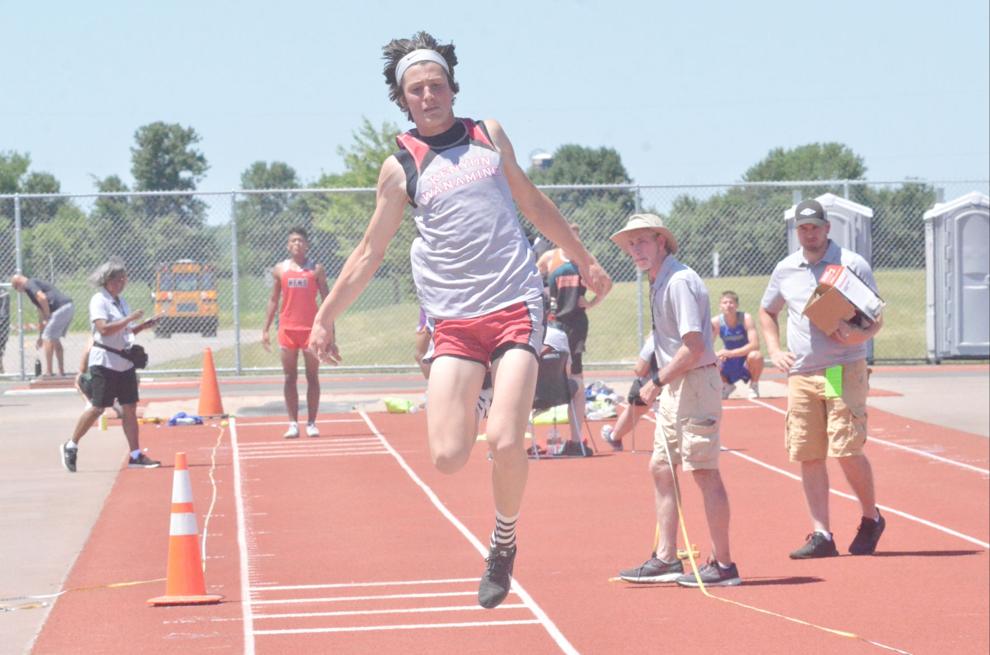 Schmidt and Lentsch earned the trips in the long jump while Nerison did so in the triple jump.
The senior jumped into the long jump finals via his performance in the sub section meet.
Though falling just short of his his previous showing, Schmidt still bounded to a 21-02, placing him first and earning him a bid to state.
Having qualified for the second day of the meet in the 100 and 200-meter dashes, Schmidt also raced to a podium spot for both, coming in sixth in the 100 (11.65) and fourth in the 200 (23.41).
Lentsch leaps past section
Joining Schmidt in the long jump, Lentsch also locked down a berth in the event for the sophomore.
Lentsch jumped to a 17-05.00 in the event to give her silver in the category. She finished just 1.75 inches behind the top place finisher in Jackie Cole of Medford.
The sophomore also placed fifth in the 400m via a 1:02.40.
Nerison claims state trip
Excelling in the triple jump all season long, the section finals were no different for Nerison.
The senior powered to a 44-09.50 to close in on state and beat his next closest opponent by over two inches.
Nerison also went to state in the triple jump last season, placing sixth.
Nerison fell just short of multiple berths to state via his third place showing in the long jump. He jumped to a 20-10, three inches behind the second place finisher. The senior also earned fifth in the high jump at 5-09.00.
Falling just short of joining the other three Knights at state had the 4x100m relay in fourth place.
The team made up of Lentsch, Rachel Nesseth, Stella Rechtzigel and Vanessa Schmidt sprinted to a 52.01, coming within half a second of state qualifying time.
Nesseth also came a few steps away from state, suffering a fall in the 300m hurdles, as she placed seventh with a 54.14. Nesseth earned a fifth place in the 100m hurdles as well.
The 4x800m girls relay of Tessa Erlandson, Grace Nystuen, Madisen Betcher and Lily Peterson placed ninth in the meet while Vanessa Schmidt placed eighth in the 100m to round out the results for the Knights.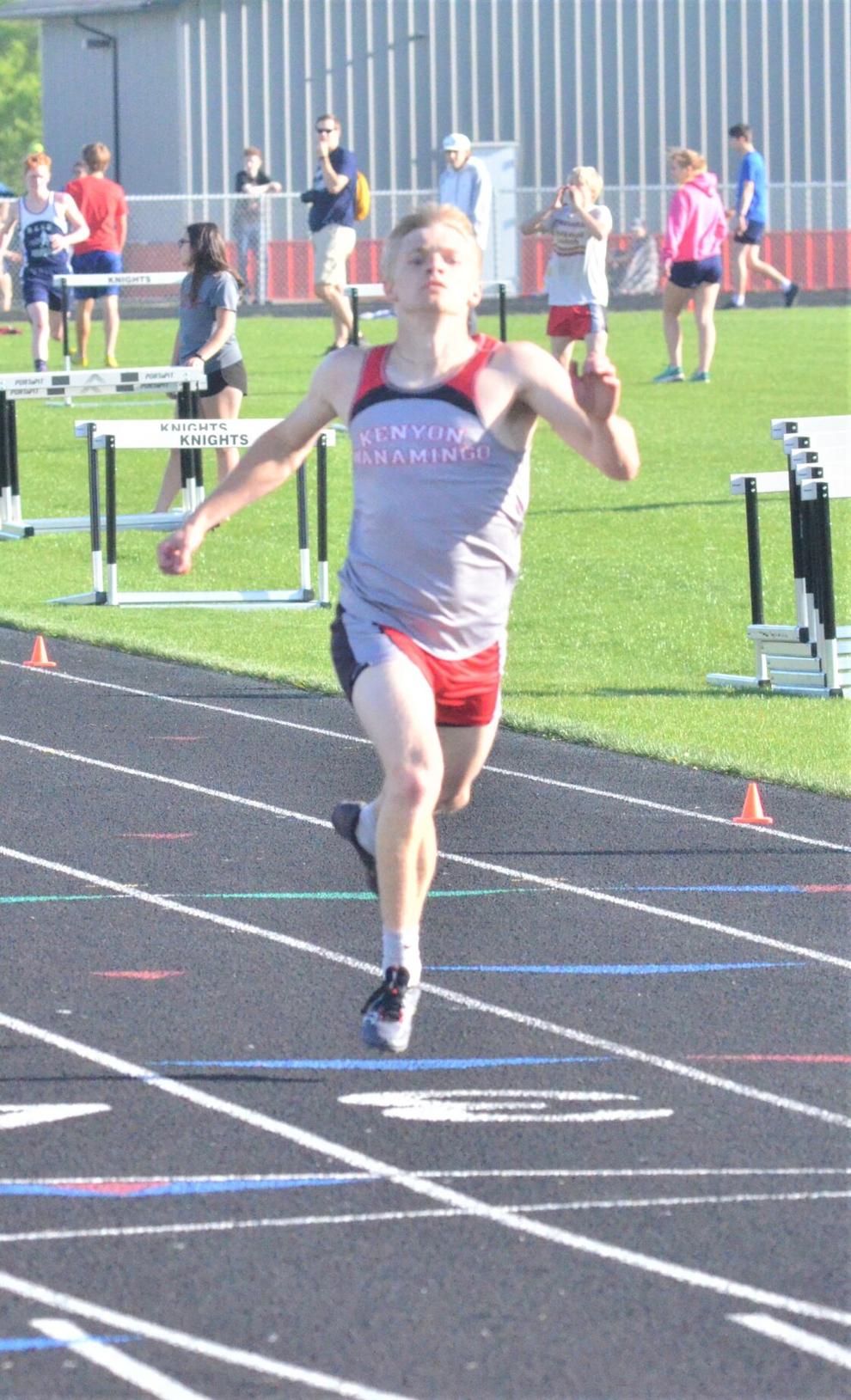 Now preparing for the state meet, the trio will head to St. Michael-Albertville High for the prestigious event.
Lentsch and Nerison will compete on June 9, while Schmidt battles the following day.