If you try to compare last summer to this summer, Devin Lockerby said there's no comparison to be made.
For the rising senior at Faribault High School, 2021 has felt like the information and activity of two summers has been packed into one. Lockerby, an offensive and defensive lineman for the Falcons' football team, has drawn Division I interest throughout the summer and ended his recruitment last week by committing to play at North Dakota State.
That's after a month of June in which Lockerby truly dove head first into the world of college recruiting for the first time after a 2020 cycle in which a lifeguard was always waiting to blow his whistle if anyone started to dip a toe in.
"It's completely different," Lockerby said. "Really, just being able to go out now in June has been great. Last year, we couldn't do anything. It was all Twitter DMs and phone calls and Zooms, so now actually being able to be on campus has really helped."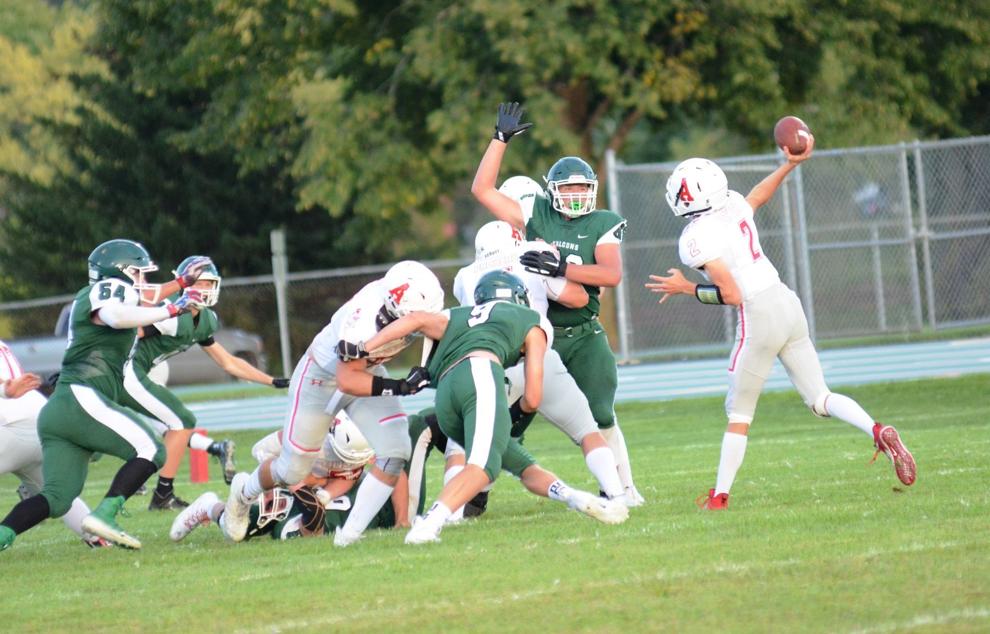 Lockerby said he went to six different camps this summer and another five official visits to college campuses.
"Being on campus and actually being able to shake a hand is a lot different than just being on a Zoom call," Lockerby said.
While that experience doesn't translate directly to Laden Nerison, the rising Kenyon-Wanamingo senior has enjoyed the benefits of a bustling AAU basketball summer schedule with his team, Minnesota Lightning.
"I've been playing a lot of basketball, and that's kind of it, I guess," Nerison said. "It's kind of the same as last year but we get to play against different teams now."
While Lockerby wasn't able to attend any official college camps once COVID-19 lockdowns and an NCAA-mandated recruiting dead period started, Nerison was still participating in something resembling an AAU basketball season.
It just didn't include playing much against unfamiliar faces, or faces that weren't covered by masks.
"It's a lot nicer," Nerison said. "We don't have to wear masks now, we get to play against other teams and we get to play everywhere."
With more games and activities for Lockerby and Nerison, both say they're noticing an uptick in their level of play.
The biggest thing for Nerison, he said, has been the increase in consistent reps that help him emerge from cold shooting stretches.
"At the beginning of the summer I started out a little slow, but I've got a lot more shots up and now I feel pretty good," Nerison said.
For Lockerby, the ability to attend these handful of college camps — and receive coaching from a diverse set of voices — has introduced him to drills and practices that have built previously undeveloped skills.
"My footwork, especially, has really improved throughout all these camps," Lockerby said. "Obviously some coaches say different things and whatnot, but it's still the same kinds of things. It helps a lot and hopefully I can bring it to some of the guys during the season, too."