It wasn't a common occurrence this summer for Brent Lurken to walk into a quiet gym.
Frequently, the Kenyon-Wanamingo High School gym was filled with a handful of players working on improving themselves for an opportunity to contribute this winter for Lurken, the K-W boys basketball coach.
"We played a lot of basketball and had guys in the gym four or five days a week working on their game and working on their shooting," Lurken said. "I'm pretty excited about the pieces we have coming back this year. We don't have a lot of seniors, but the seniors we do have are both going to be big contributors for us."
One of those seniors, Casey Wesbur, is a returning frontcourt player that's been part of the starting lineup since he was a sophomore. The other, Tanner Angelstad, was a key contributor off the bench and is primed to move toward full-time starting role this season.
Behind that relatively small senior class is a junior class that features five varsity returners.
"We're excited for that and then we have a few other younger guys that might be mixing in here and there," Lurken said. "We'll be young. We'll have a lot of juniors out on the floor as well as some sophomores and maybe even a freshman."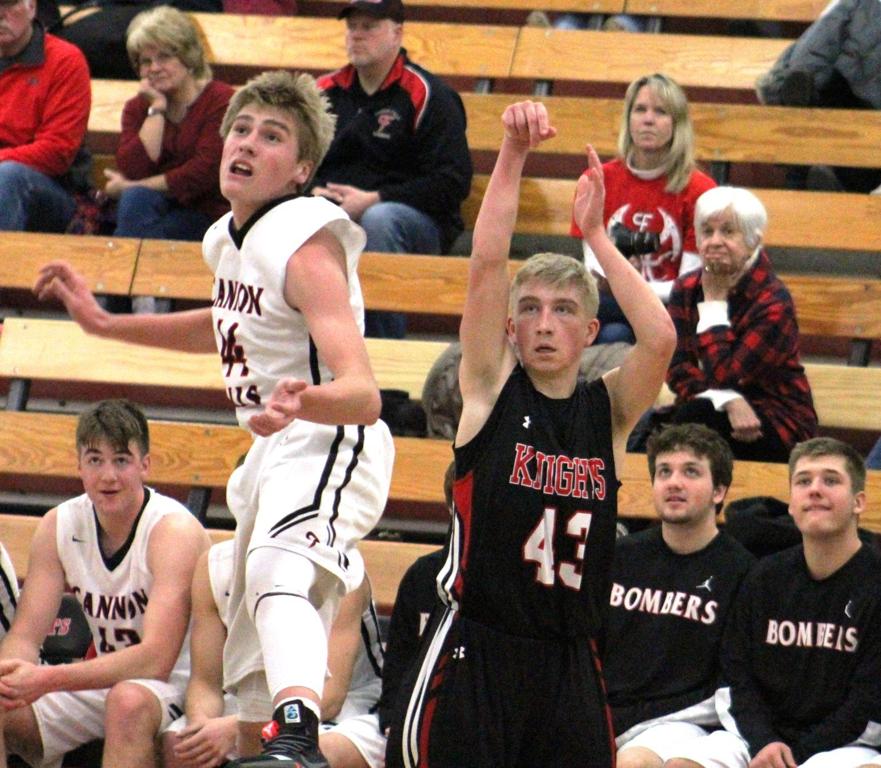 Of that junior class, Lurken pointed out the strong summer put forth by Laden Nerison, who will likely step in as the team's starting point guard this year. Trevor Steberg made strides toward becoming a lockdown defender on one end and a threat from behind the arc on the other.
Luke Alme and Paul Kortsch, meanwhile, both upped their level of play inside entering this season, while Gavin Sommer is set to make the leap from playing primarily on the junior varsity level last year to serving primarily as a varsity contributor this season.
Add in sophomore Cal Luebke, the final letter-winner from last season, and K-W has options to help replace last year's seven-player senior class.
"It's just going to depend how we play night to night," Lurken said. "On the nights we go out there, play really tough defense and are shooting the ball really well, I think we can have success against the (Hiawatha Valley League) teams, but there's a lot of quality opponents. For us to compete against those teams, we're going to have to be playing good basketball, but we saw some things this summer and fall that told us we definitely have the ability to do that."
Last season, the Knights finished 6-20 in the regular season and struggled to an 0-14 mark in a particularly strong HVL before suffering a 47-43 defeat against Janesville-Waldorf-Pemberton in the first round of the Section 2AA tournament.
Zooming out, Lurken said the overall health of the program is strong in terms of overall numbers.
"We should have enough to fill out most of the teams," Lurken said. "The one group we're not quite sure about yet is our seventh grade class doesn't have a ton of numbers, but thankfully we have a really big eighth grade class right in front of them so that kind of helps offset it a little bit."