Improvements made to the Kenyon Community Garden over the last decade have included fencing, the construction of a small shed, adding rain barrels on a platform, setting up compost bins and improving the soil quality.
Recently, Heidi Haugen, one of the points of contact for the community garden, has been looking for a way to get people of different age groups more interested in gardening.
She developed an idea to switch out the 12 in-ground garden plots to six raised garden beds to make the task a bit easier for gardeners who are elderly.
A raised beds, Haugen said, will also allow for fewer weeds and hopefully better crops with better soil.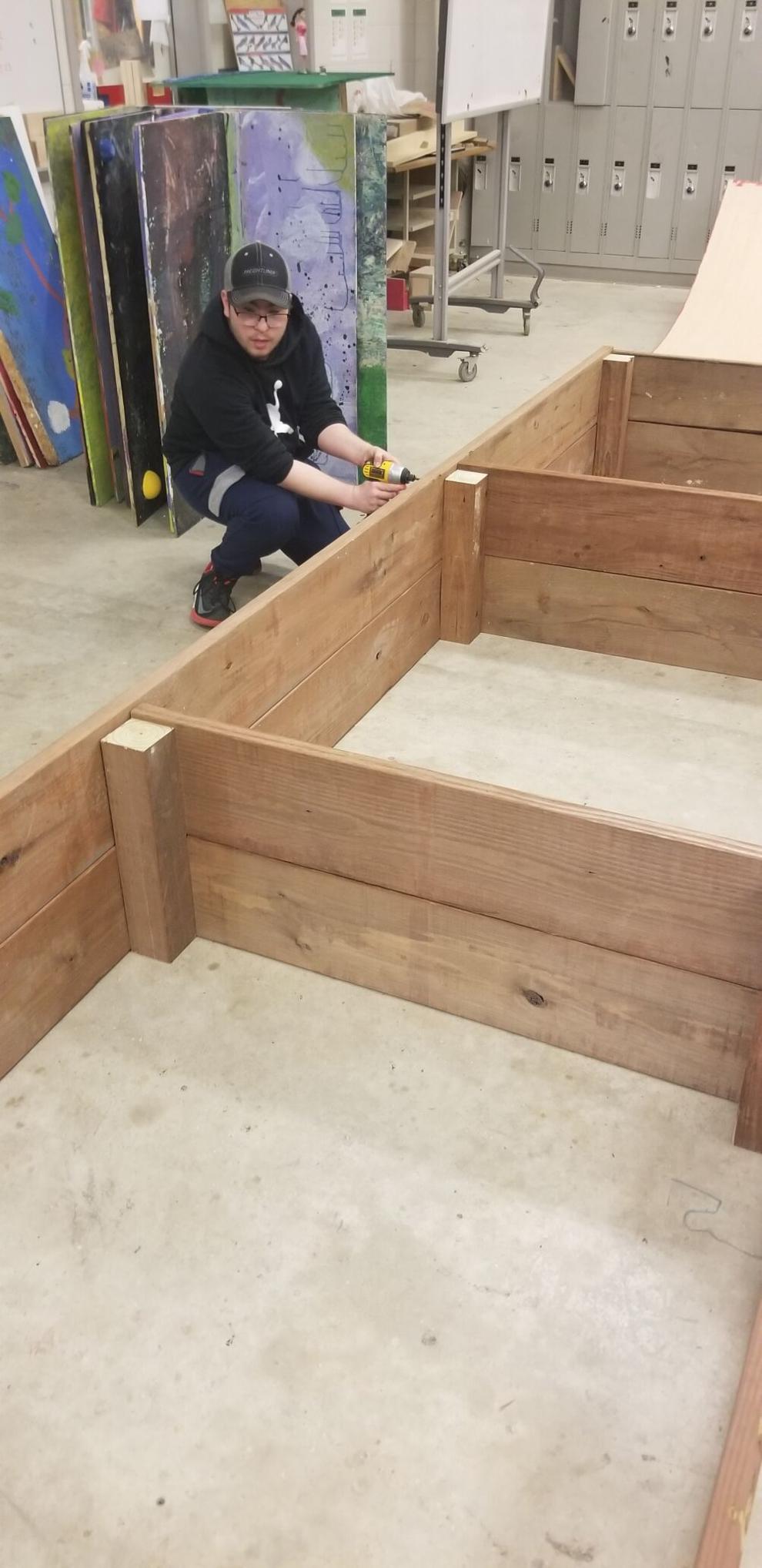 The best part of the project in Haugen's eyes is the coordinated efforts with some of the Kenyon-Wanamingo High School students.
Doug Thompson, the school's industrial technology teacher, has been a "huge asset" to the project, according to Haugen.
"You can tell him, this is what we're looking for in terms of size, and he has the brain to work out the details, order the materials and get kids interested in the project," Haugen said. "For kids to get interested in it, I think is so cool."
Materials for the build, and some of the composting materials were paid for by a grant through Live Well Goodhue County, an initiative of the Statewide Health Improvement Partnership (SHIP) in Goodhue County.
This isn't the first time the community garden has collaborated with the students. Four years ago, carpentry students built five raised garden boxes. One of those students who assisted with that build lives in Haugen's neighborhood.
"He still takes pride in making that project four years ago," Haugen said. "That's a life skill, and can lead to the building of a number of other things."
For this year's build, senior Hunter Salveson lead the way with most of the construction. Other students in Thompson's carpentry class who assisted included Emilee Henrickson, Zach Lineman, Wyatt Rauk and Thomas Erickson. The planters were finished at the end of April and were delivered to the garden near Trondheim Park on Friday.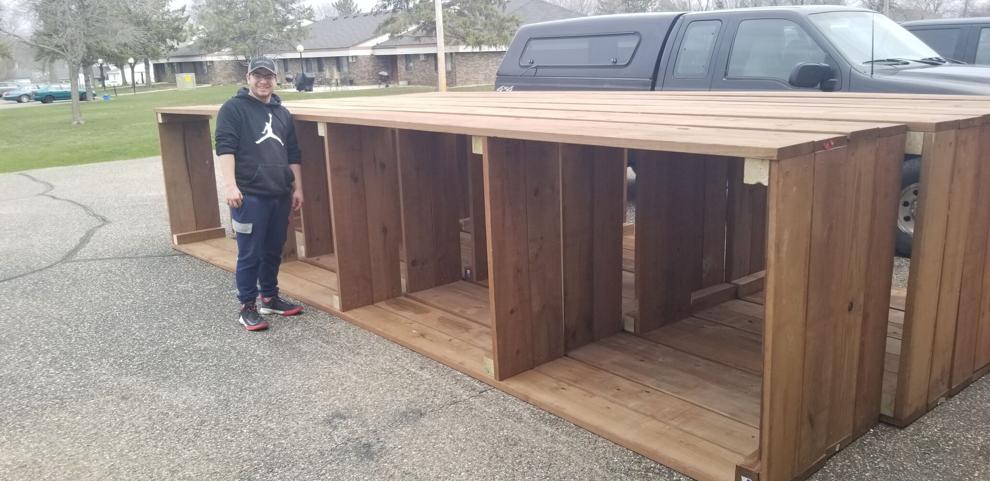 Haugen said landscape fabric will be put down beneath the raised beds, which measure 4 feet wide, by 20 feet long and 18 inches high.
The beds will be filled with city compost on the bottom, followed by a mixture of top soil, peat moss and compost from the garden bins.
Haugen said the project first began in March, with the idea everything would be in place by the middle of May — just in time to plant.
All six of the beds have already been spoken for, which Haugen said tells her people are interested in the new concept.
The impact on allowing people to grow their own produce, spend time outdoors, and remain active while gardening can be "nothing but positive" for any age group, Haugen said.
"The community garden is also a place for neighbors to gather and share garden tips, cooking ideas and healthy eating ideas," she said. "What better way to make a positive impact on people's lives?"