Members of the Kenyon VFW, Kenyon Veterans Color Guard, Kenyon Police Department, Kenyon Fire Department, Goodhue County Sheriff's Office and the community gathered at 10:03 a.m. the time (Eastern) when the last plane, Flight 93, crashed in Shanksville, Pennsylvania, 20 years before.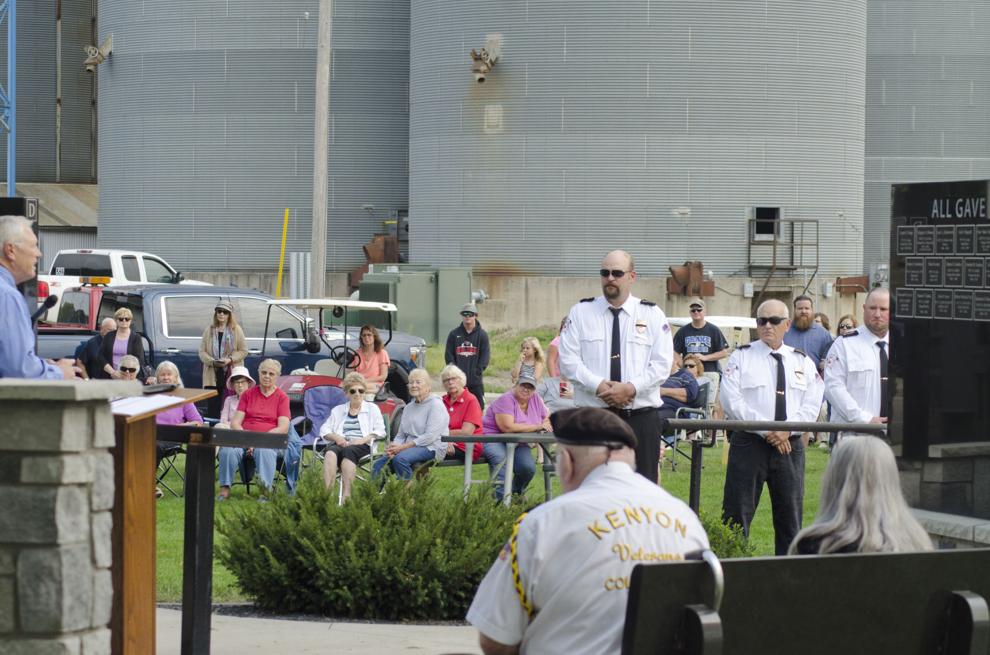 Those in attendance lined the sidewalk and perimeter of the Kenyon Veterans Park to attend the Kenyon VFW and Kenyon Color Guard's 9/11 memorial remembrance Saturday morning.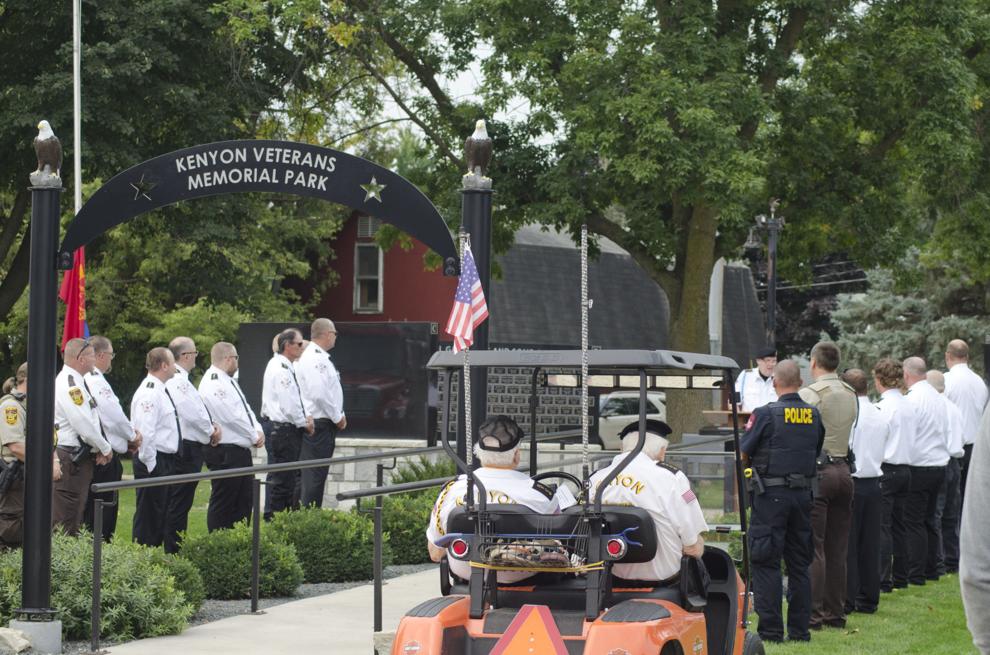 Mayor Doug Henke opened the program by recognizing the time the last plane went down. Shortly after 9/11, Henke said his firefighter son was sent to New York. Though he wasn't at Ground Zero, Henke said his son had some things to share from his time there. Though his son died at 56 due to cancer, Henke keeps his turnout gear in his shop as a remembrance. 
Many young people weren't born or were too young to recall where they were on that particular day, Henke encouraged parents and grandparents to explain to their children/grandchildren what happened.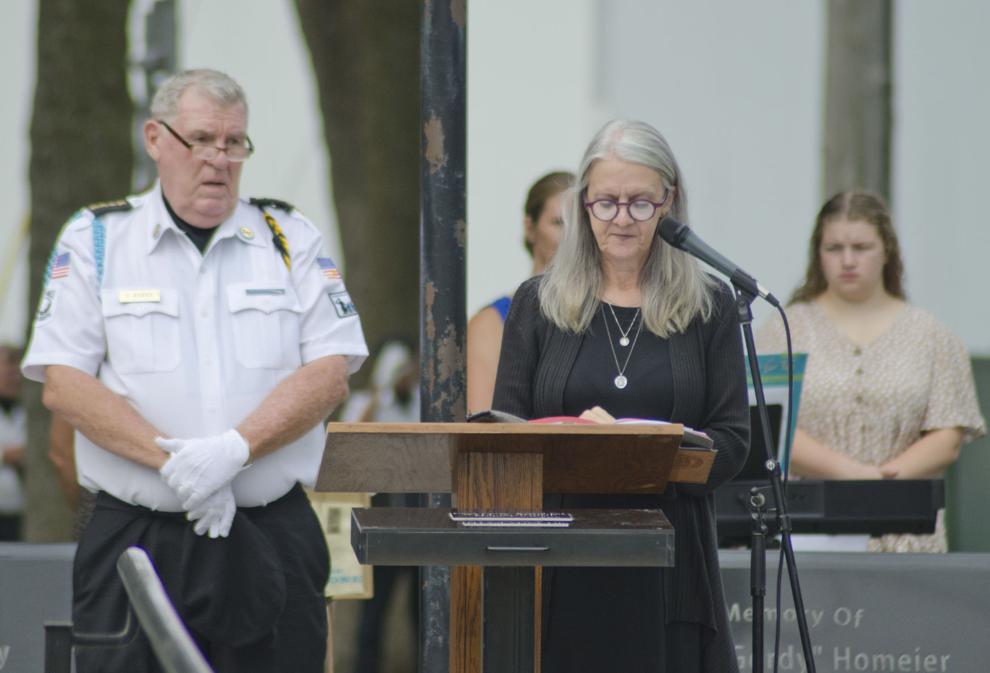 Honor Guard Chaplain Gwen Buckingham delivered both the invocation and benediction, focusing on encouraging the assembly to continue to hold those who have survived in prayer and those who have fallen close. 
Introducing Saturday's guest speaker, Steve Sviggum, Henke told the crowd that he is not only a former state representative, but he's also very proud of his Kenyon roots.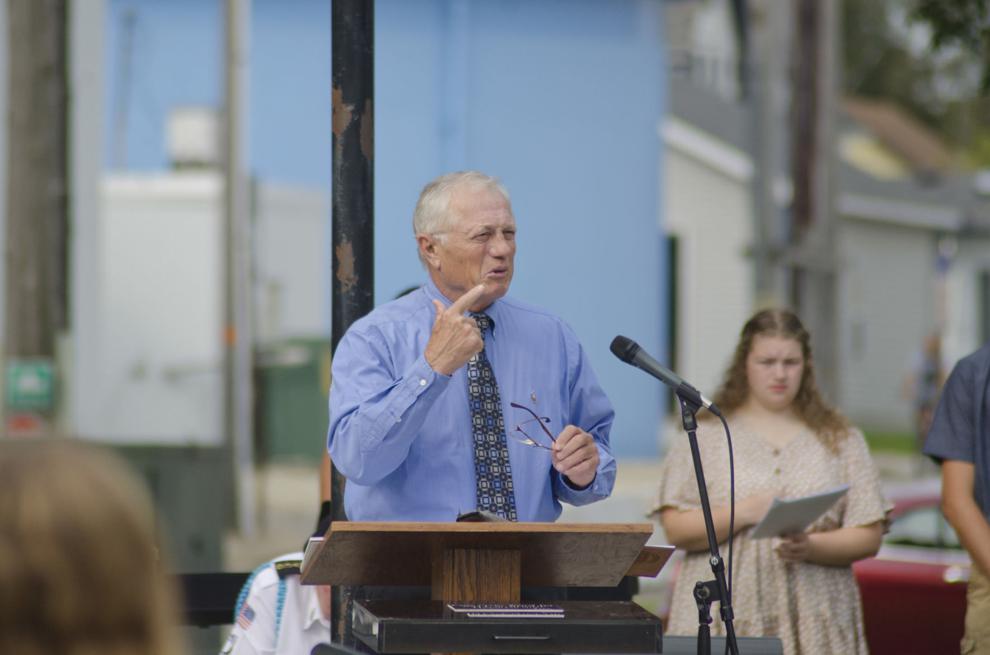 Sviggum described the fact of over 3,000 Americans being killed that day, on American soil, as a shot that rang deep in each and every person. Though a time of sorrow and fear, it was also a time that brought people together. Sviggum said it highlighted the shared love of country, and all hopes and promises, with freedom and liberty reigning as most important. 
Quoting a book he once read, Sviggum told those gathered to remember the word balance, whether in their job or family. 
"You've got to have some balance in your life. Today, unfortunately there seem to be some who have lost that balance, "said Sviggum. "We're a divided country for sure."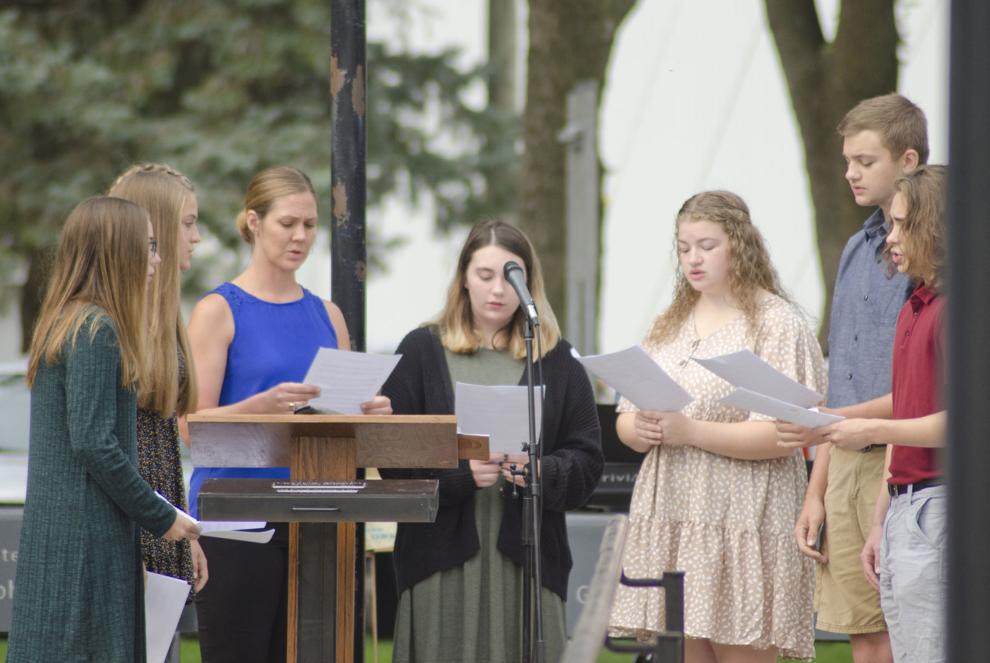 Following the attacks, though the addition of security measures changed how Americans lived in some ways, Sviggum said other things remain unchanged. 
"It hasn't changed our values, and ability to come together. The value of liberty and freedom, have not changed," said Sviggum. "In your life, seek balance and remember where you were 20 years ago. Let us never forget the sacrifices given by so many. Not just the 3,000, but law enforcement, firefighters and EMS, people standing in front us today. Say thank you and live a life of balance."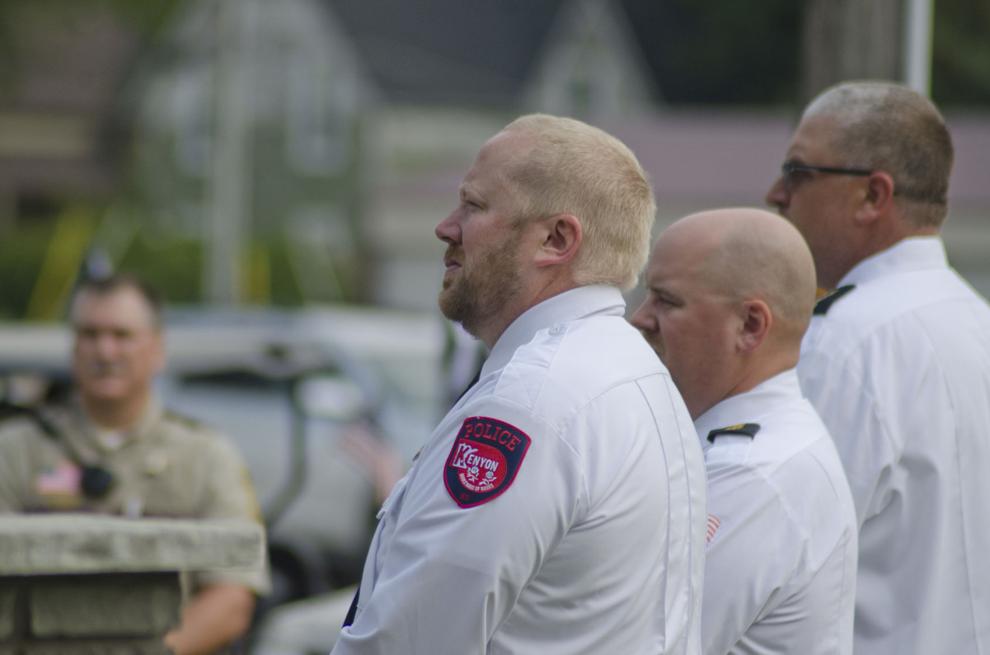 Following the raising of flags representing the local fire and police departments by Fire Chief Lee Skillestad and Police Chief Jeff Sjoblom, Henke reminded attendees to be thankful for the local first responders.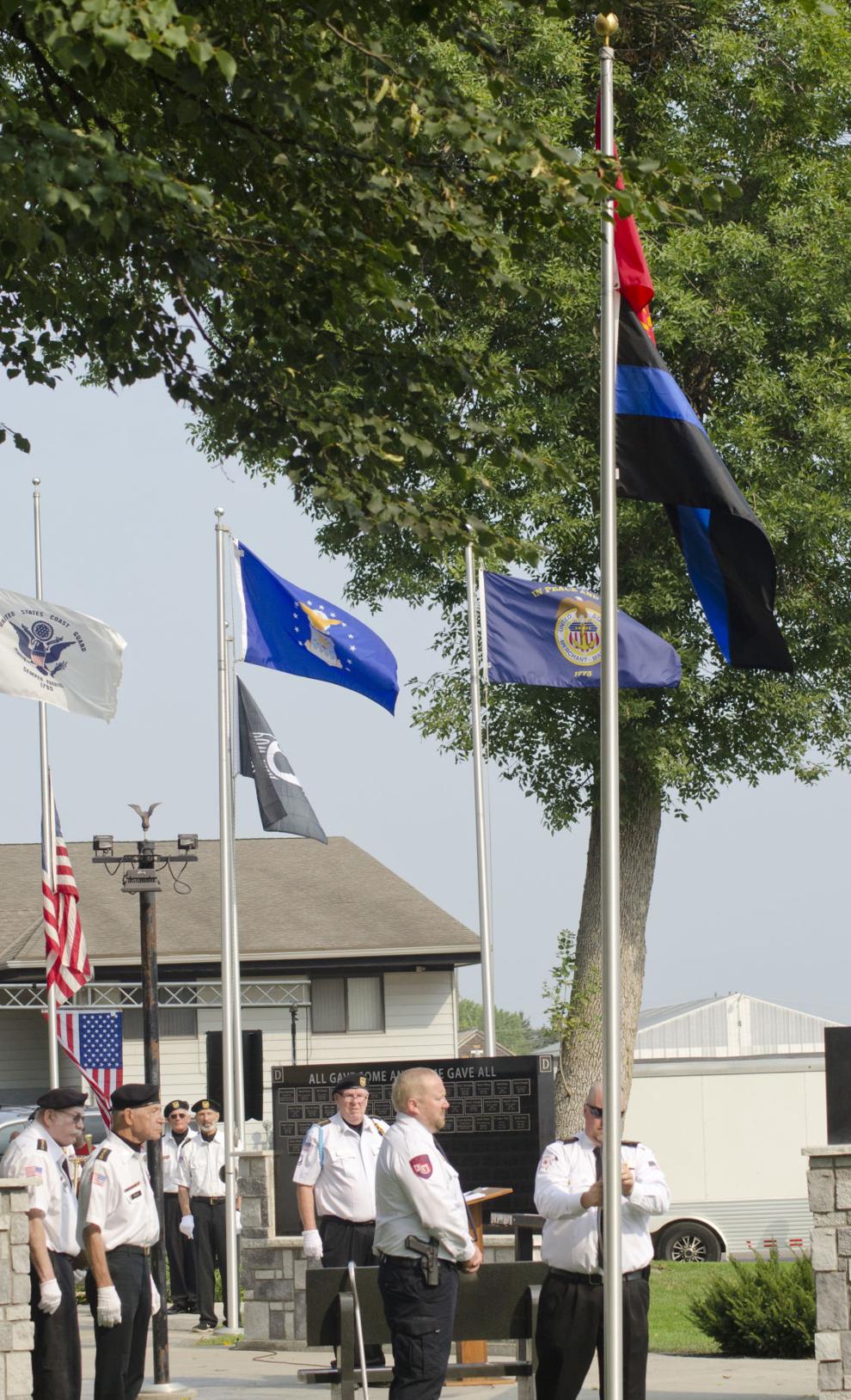 "They are to protect each one of you and to respond. So when you see them out on the street or wherever it may be, tell them thank you. I know you feel that, and I like to hear the word thank you. But give to each and every one of them the word of saying thank you," said Henke.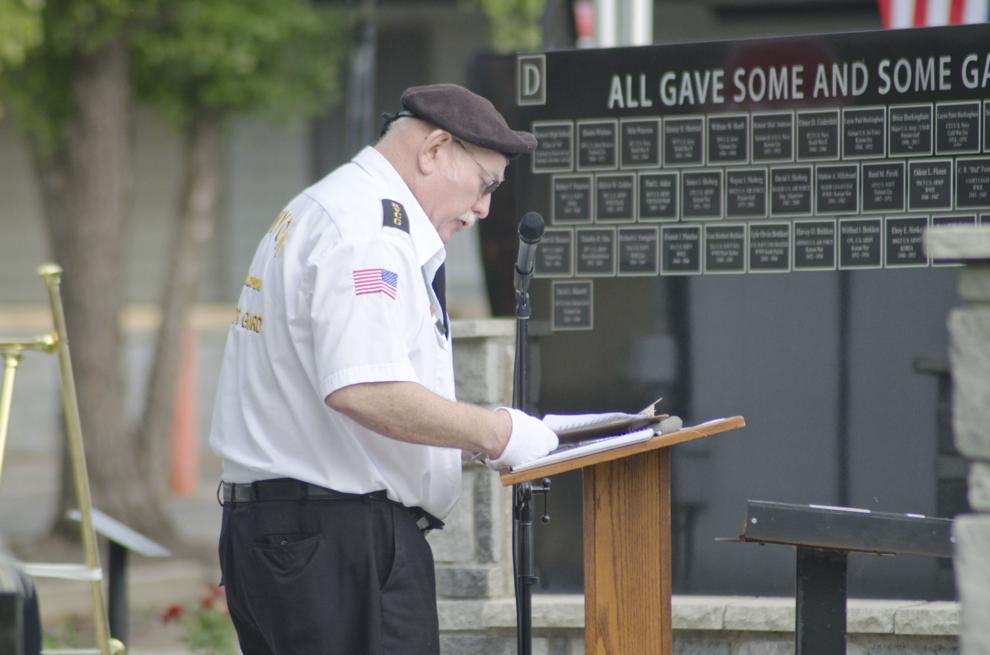 Kenyon Veterans Color Guard President and VFW Post 141 Commander Mac McDonald narrated as members of the Color Guard placed a wreath to honor the fallen, followed by the singing of "Amazing Grace" from the Kenyon-Wanamingo High School Choir. The choir also sang the national anthem at the beginning of the program.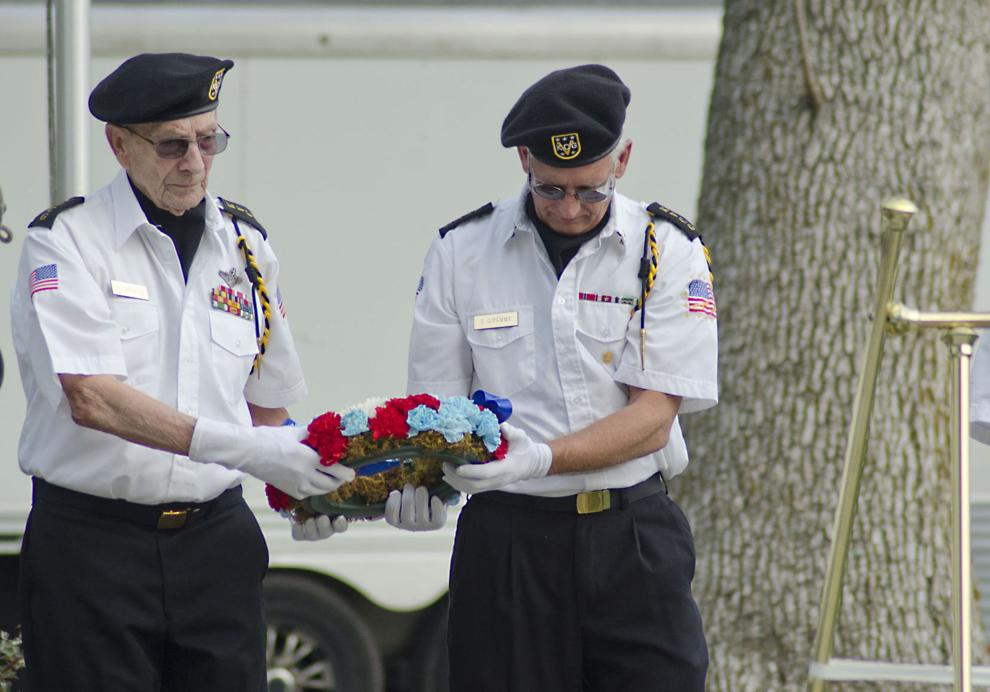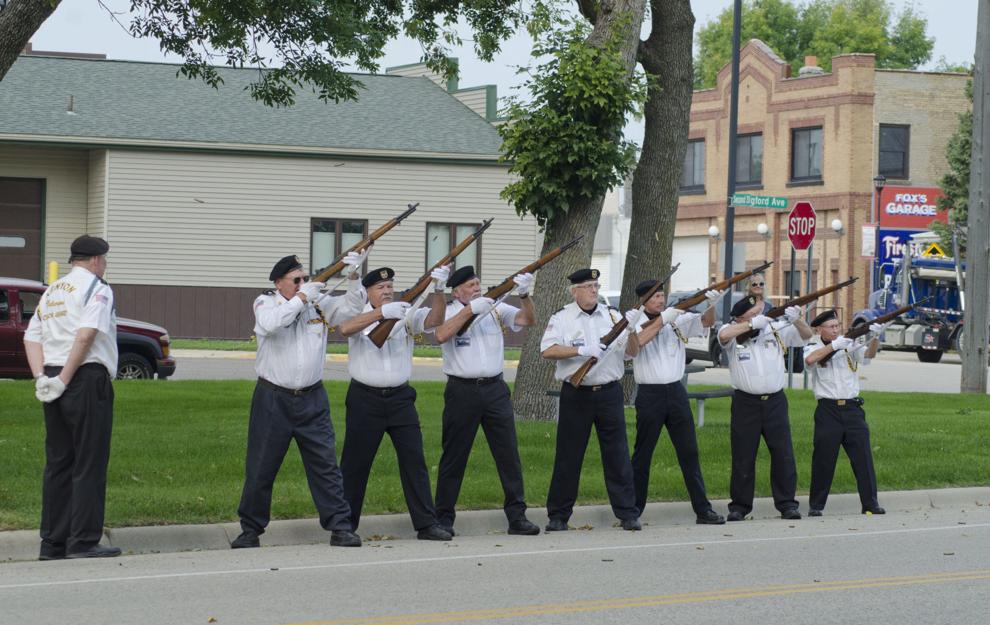 The program concluded with a rifle salute, playing of taps by Arin Kyllo and the song "Where Were You (When the World Stopped Turning)" by Alan Jackson.