Elaine Dorn went from managing 40-some sheep to helping lead thousands of fellow FFA members.
Dorn, a recent high school graduate, was elected Minnesota FFA state secretary at the organization's annual convention in late April. Together with five other newly elected officers, Dorn will serve Minnesota's 11,000 FFA members, lead camps, attend leadership summits and serve as a role model for younger members. She'll also write blog posts for FFA's website and meet with legislators and sponsors.
The application process was "intense," said Dorn, requiring nine rounds of interviews, impromptu speeches and written evaluations. After the initial application, only 16 candidates made it to later rounds.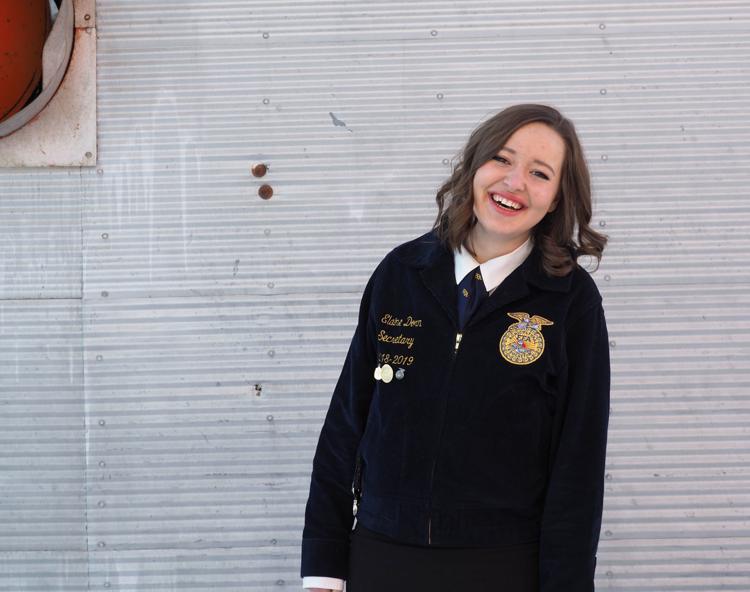 Dorn lives in Kenyon with her parents, Corie and Andrew, and four younger siblings. For the former homeschooler, joining Randolph's FFA program was a way to get out of her comfort zone — especially with the encouragement of her grandfather, along with Ed Terry, her FFA adviser.
"When she came four years ago, she was extremely shy and didn't really know anybody," remembered Terry. "She really charged into this agriculture and FFA thing, full steam ahead. It's really a passion of hers now."
One of Dorn's major FFA projects is managing a flock of about 45 sheep, as well as helping her grandparents manage their own flock. She also works in agricultural communication and marketing through FFA at Ferndale Market in Cannon Falls.
This experience helped her discover an interest in international relations surrounding agriculture, which she'll pursue at the University of Minnesota with majors in agricultural communications and marketing, along with French.
Eventually, she has her eye on a master's in international relations — and since she's already earned an associate degree from Rochester Community and Technical College, she has a head start toward her end goal of working in policy.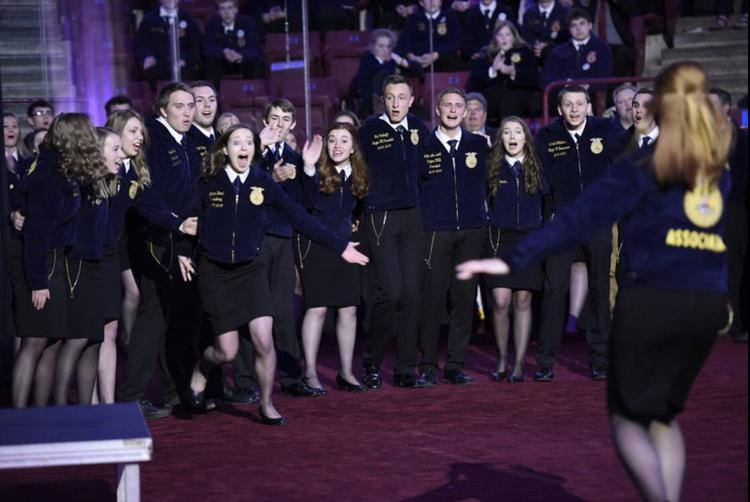 "Being involved in FFA gave me a whole new perspective of what agriculture is. It's not just my sheep at home, it's aquaculture in Washington, or it's plant production or other forms of livestock production. Knowing how that feeds into international relations as a whole is very valuable," said Dorn.
Dorn previously served as the Randolph chapter secretary before her election as state secretary. This experience, combined with the environment of support and mentorship she encountered within FFA, led to a desire to ensure younger students had these same opportunities.
"I had so many wonderful older kids take the time to pour into me and my education, and I wanted to do the same for kids across the state. And that's truly what we get to do as state officers, is hold that mentorship and leadership role," said Dorn.
As a state officer, Dorn will work with legislators, the Minnesota Farm Bureau and others involved in agricultural policy, along with a visit to a state officer summit in Washington, D.C. She'll also attend an international leadership summit in Spain and Portugal to learn how farms around the world operate.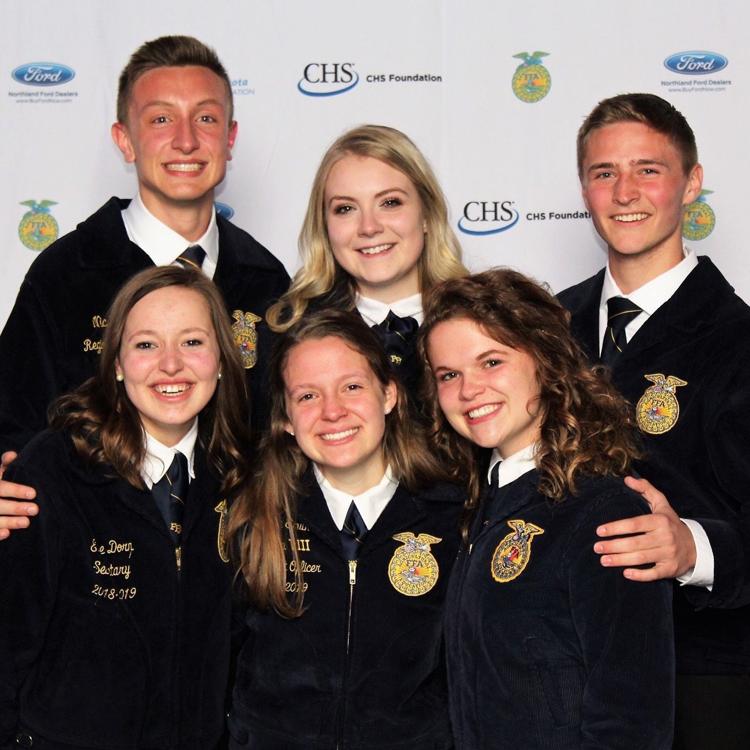 Proud parent Corie Dorn was happy to see her daughter's work pay off.
"She's worked really hard. A lot of late nights, a lot of early mornings," said Corie Dorn. "And now the opportunities that are open, the international, national travel, opening that scale up is exciting. It shapes how you see the world, when you see more of it when you're young."
Throughout the coming months, Elaine Dorn will take on her secretary duties, leading summer camps and continuing to manage her flock of sheep.
"It'll be a crazy busy year," she said. "I think I'm only home a couple of days in June and July, but it's all fun stuff."