Most high school athletes look forward to spending their senior year, winning games and celebrating their team's accomplishments.
Micah Johnson spent a third of his senior year in the hospital.
Today, the 18-year-old Kenyon-Wanamingo grad's unassuming demeanor and optimism belie the fact that last fall, his family didn't know if he'd make it to November, let alone cross the stage at commencement.
According to the Goodhue County Sheriff's Office, Greseth failed to yield, and was pronounced dead at the scene of the crash. Johnson was airlifted to Mayo Clinic in Rochester with extensive brain and other injuries, according to his mother, Molly Johnson.
"The first four days, (doctors) told us he wouldn't make it," said Molly. "There's no explanation other than that it's just a miracle. I think that prayers work, because there is literally no other reason for it."
More than six months later, Micah is looking for a farming job that he can do with limited mobility in his right arm, which remains in a sling. He's also considering attending a two-year school for radiology — an interest gained from his time in the hospital.
It's taken months of rest and physical therapy to get to this point, he said, from working to recover his balance to regaining endurance by running laps. During that time, the three-sport athlete remained focused on the goal of getting back into a baseball game, helped along by visits from friends, older siblings and coaches.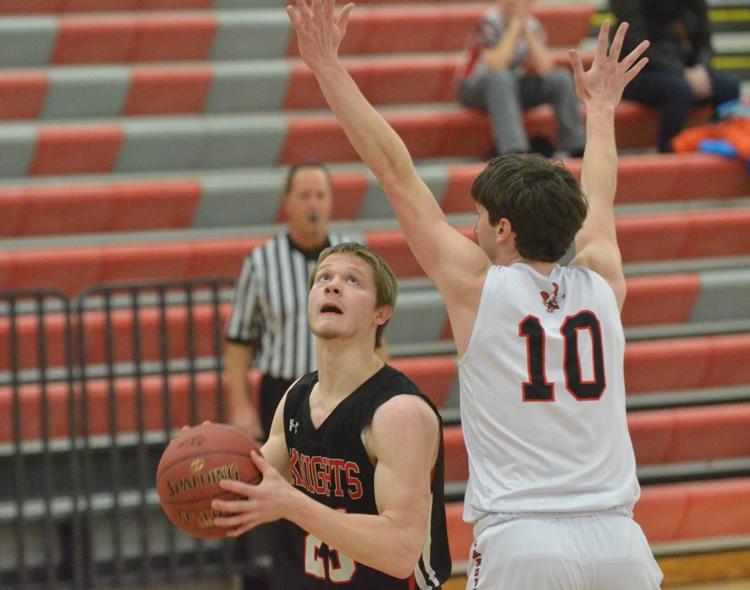 "My teammates, friends and all that really helped through stuff. It wasn't the easiest for me, but it would've been a lot harder if I didn't have that support," said Micah.
He recalled days when friends came to visit him at the hospital and stayed for four-hour conversations — quite a commitment for students, many of whom live in Kenyon, nearly 40 miles from Rochester. Coaches also stopped in to help out, in some cases staying long enough to watch games together.
At school, K-W sports teams hung signs reading "#MicahStrong" and distributed bracelets to show support and raise funds. Later, while Micah sat on the bench during basketball games, coach Kirby Van De Walker said the team played with renewed determination.
"It helps keep things in perspective," said Van De Walker of Micah's presence. "We should really be giving everything we've got, because there's a player on the bench that doesn't get the opportunity to come out here and play, so we've got to make up for that."
Back in Cherry Grove Township, Micah's parents and 13 siblings were also experiencing a shower of support.
Though the family had only moved from Houston, Minnesota, two years earlier, locals from Houston and the K-W area — including complete strangers — turned out to help. The family received enough pre-made meals that they hardly cooked for two months, said Molly. Supporters contributed over $6,000 to a GoFundMe campaign, which the family used to purchase home accommodations for Micah, including a bed he could sleep in comfortably with a broken back.
"You can just see God's hands in everything. You think it's unbearable, but at the same time it's not," said Molly. "It's just been so amazing and humbling. The generosity is astounding, and I do think that's different in a small town."
Before the accident, Molly would have described her son as "super quiet." Meeting so many people through the experience has helped him open up, and now he's more confident and social, and has maintained his sense of humor.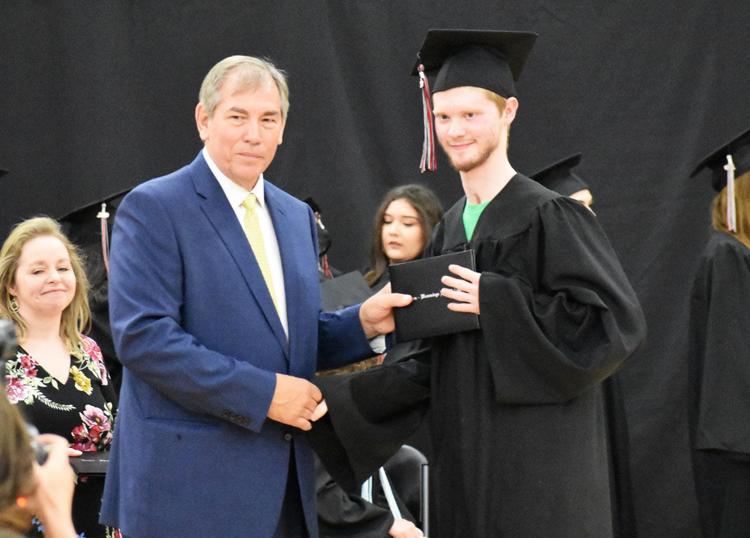 Coach Van De Walker agreed. Before the crash, Micah was "tremendously in shape" physically, he said, with a mental strength that's been vital to his recovery.
"He is just a warrior," said Van De Walker. "I think it's something where he understands that he got a second chance at things, and he's going to continue to have a positive attitude… I think that's one of the more spectacular things about it, that he doesn't feel sorry for himself, and he doesn't want you to, either."
As a dedicated student athlete, missing out on his senior football season was disappointing for Micah, to say the least. But Van De Walker noted the determination and energy Micah poured into practicing a modified left-handed catch and throw in time for baseball season.
Near the end of the season, Micah was able to play a few innings in the outfield. And earlier this spring, he stepped into a basketball game long enough to score a basket.
Currently, Micah said he can use his triceps and fingers on his dominant right arm, and after bicep surgery is on the way to being able to bend the arm again, though regaining his full range of motion would require a risky shoulder surgery.
Other injuries will affect him the rest of his life. He still gets exhausted more quickly than a normal 18-year-old, said Molly, though it's mostly noticeable to those who know him well.
But both Molly and Micah are quicker to focus on the positives.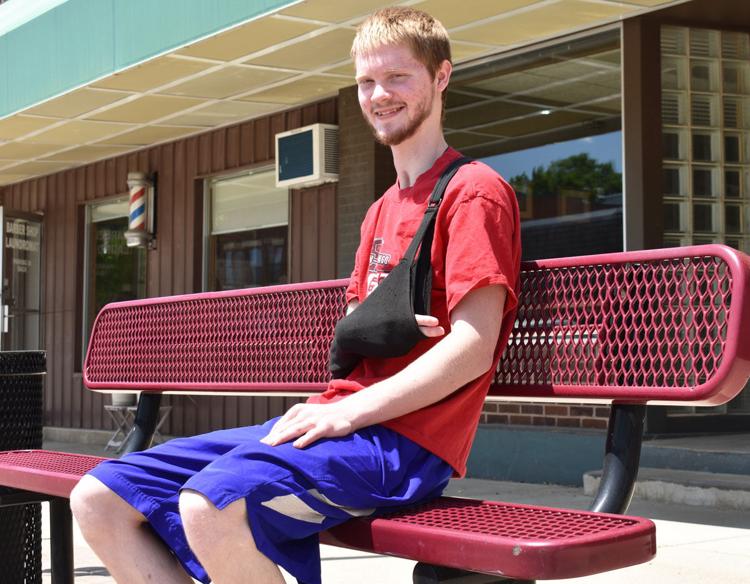 "Our family is just absolutely humbled and grateful for both communities' support and thoughts and prayers through the whole ordeal. I don't even know if there are words for it," said Molly.
While Micah isn't quite sure what his future holds, he knows he has the backing of the community around him.
"It showed that there are actually a lot of people that care about me and support me," he said. "I'll figure something out for work. I'm alive, so that's all that matters."