The American Hereford Association (AHA) honored Goodhue County Hereford breeder Dave Neil with the Golden Breeder Award for 50 years of dedication to the business. The recognition was announced at the AHA Annual Membership Meeting and breakfast in Kansas City, Missouri, Oct. 23.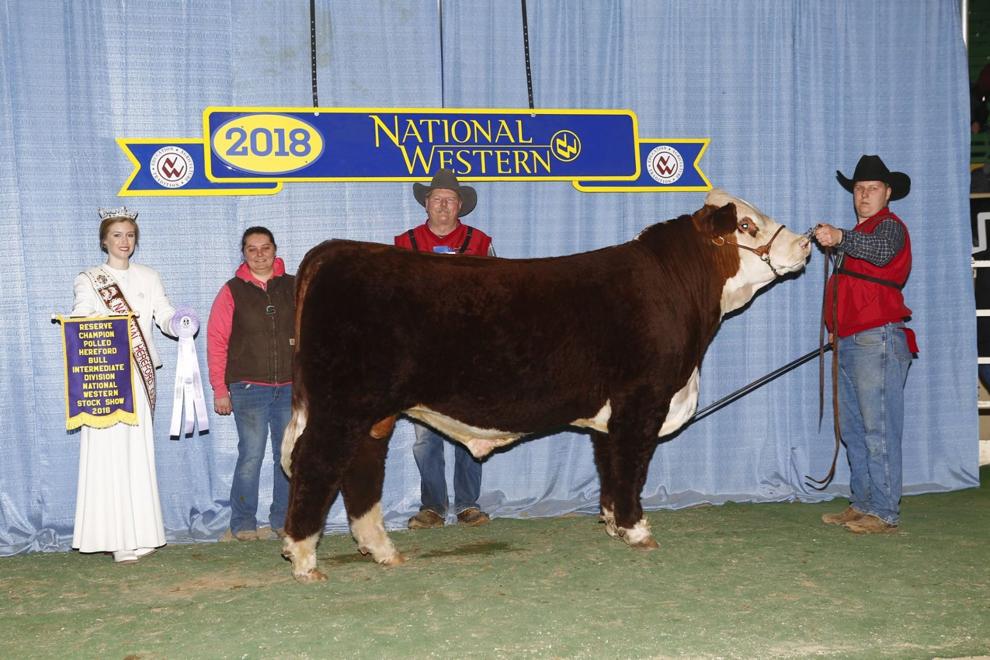 For Dave Neil, it all began in September of 1967. Dave was 10 years old when his first Polled Hereford heifer, Princess, was born on the family farm in Northfield, Minnesota. Princess became a 4-H Beef Project which Dave showed as a fall calf in 1968 and a senior yearling in 1969. After that, Dave was officially hooked on Herefords. At age 15, Dave showed one of Princess's steers and took home the Reserve Grand Champion All Breeds at the Dakota Country fair.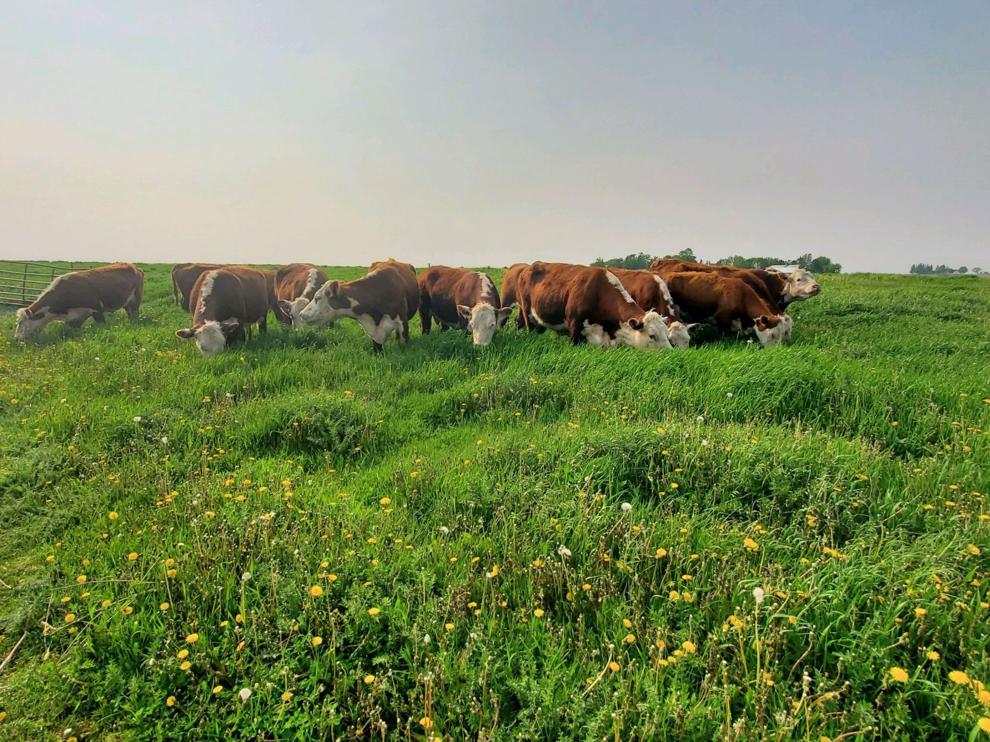 In anticipation of exhibiting in open class, Dave bought his first registered Polled Hereford heifer in the spring of 1970 and joined the American Polled Hereford Association in August.
The first Junior National Polled Hereford Heifer Show and Forum was slated for Nashville, Tennessee, in 1974. Dave bought a show heifer from the late "Bud" Stadstad of Dennison, Minnesota. The young showman hitched a ride with the Gottschalk boys of Byron, Minnesota and made the road trip down to Music City for the show.
"I remember, we made time to see the Grand Ole Opry," recalls Dave. "Porter Wagner introduced a brand new country act that I would recall a few weeks later when I heard the distinctive voice on the radio. Dolly Parton."
The following year the Nebraska Hereford Association hosted a sale in Grand Island, Nebraska, where Dave purchased a Big Sky Guy heifer. He also introduced his 8-year-old brother, Steve, to the world of Herefords and guided him in buying a Hereford heifer.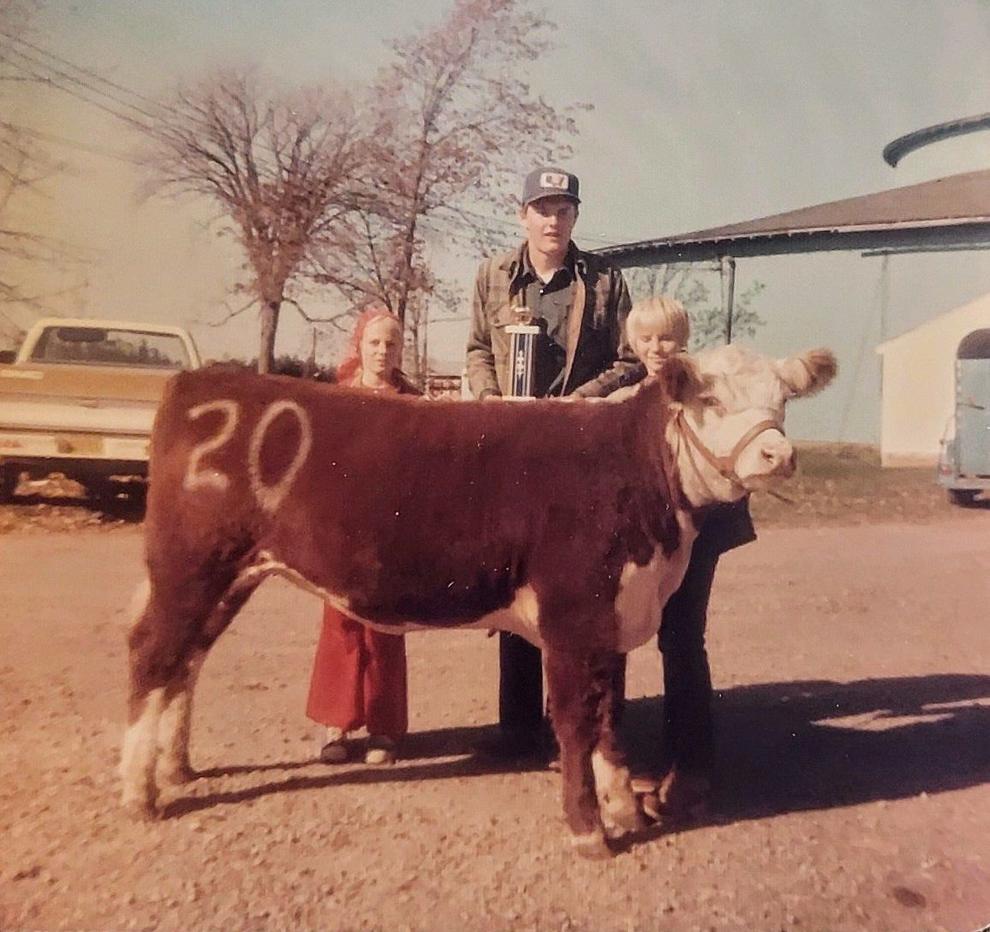 Later that year, Dave proudly showed his new heifer at the second Junior National in Omaha, Nebraska, placing third in class. After that, he exhibited at two other Junior Nationals before aging out.
Showing cattle was a family affair for Dave and his siblings, and they could always count on seeing their mom and grandma in the crowd.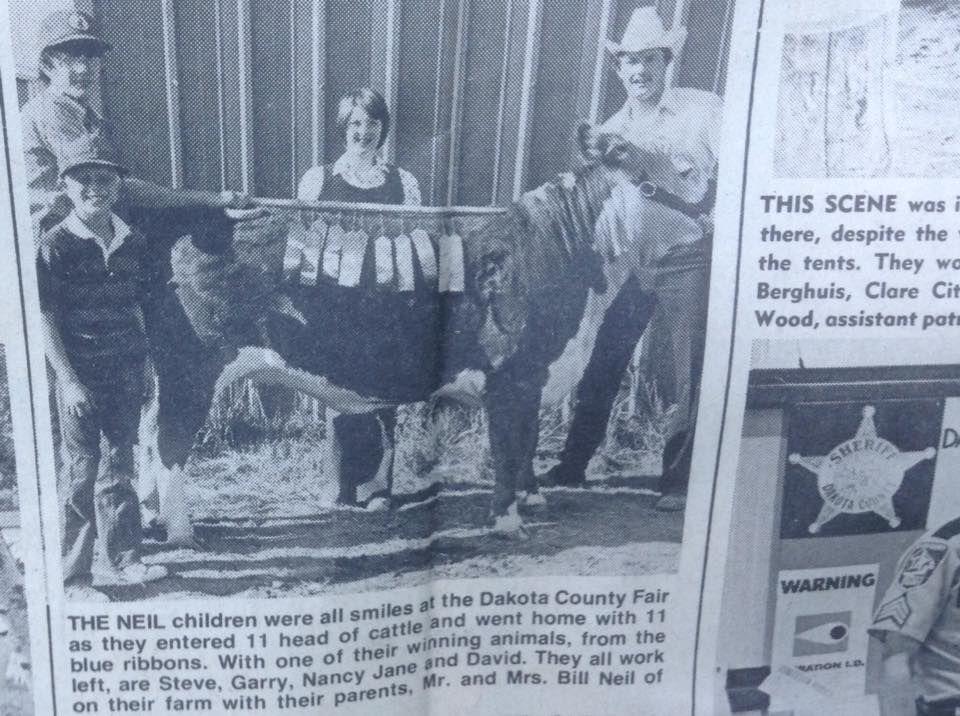 In April of 1979, Dave asked a young St. Olaf student to be his date to the Rochester, Minnesota Polled Hereford banquet. Less than two years later, Dave and Ann were married on Valentine's Day of 1981 and went on a 'Hereford Honeymoon.'
Their honeymoon included stops at Hereford sales in Mandan, North Dakota; Lloydminster, Saskatchewan; and Great Falls, Montana. Along the way, they stopped at several Hereford ranches, including Evans Hereford Ranch in Saskatchewan, where Murray Evans of Dundurn invited the young couple in for an authentic Canadian breakfast of eggs and bacon. In Alberta, they stopped to visit the Chuck Davasher Ranch in Vegreville and the Longshore family of Bar EL Ranch in Stettler. The Longshore's invited Dave and Ann to join them for lunch. The last Hereford visit was a tour of Beartooth Ranch in Columbus, Montana. Forty years later, the couple is still together, raising Herefords.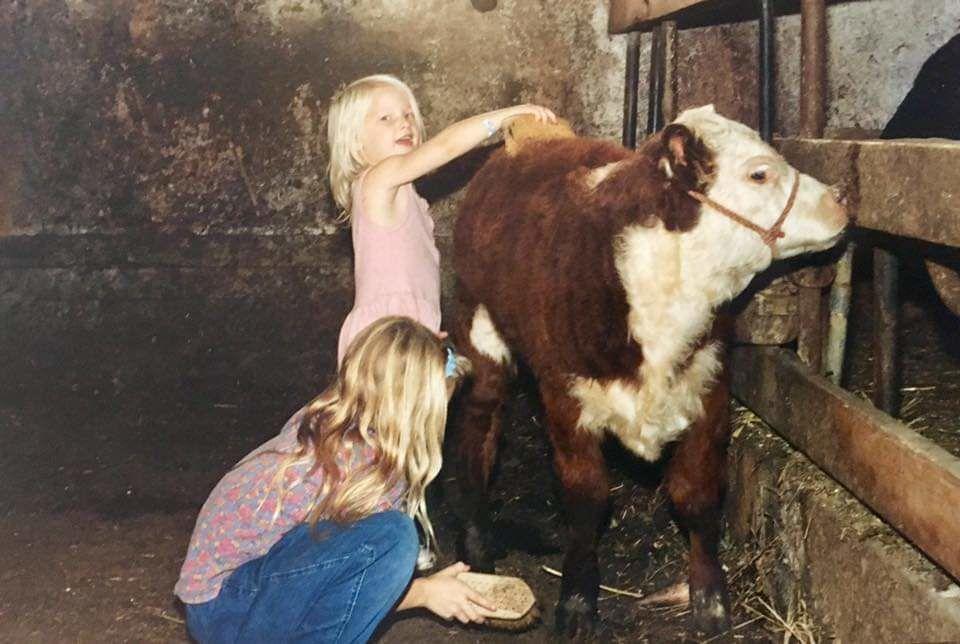 As a young Hereford breeder, Dave had set two goals for himself: to show in the National Western Stock Show (NWSS) in Denver, Colorado; and to earn a championship banner at that same show. In 2012, Dave achieved the goal he had set 30 years earlier. He and his son, Jeff Neil, exhibited a heifer purchased from Harvie Ranching of Olds, Alberta, at NWSS. The second goal was realized in 2018 when Dave and his family took home the Reserve Intermediate Bull banner. To their delight, history repeated itself in 2020 when the family took home the same Reserve Intermediate Bull banner.
Dave Neil's Hereford business, Neilyne Genetics, was established by Dave Neil and his family.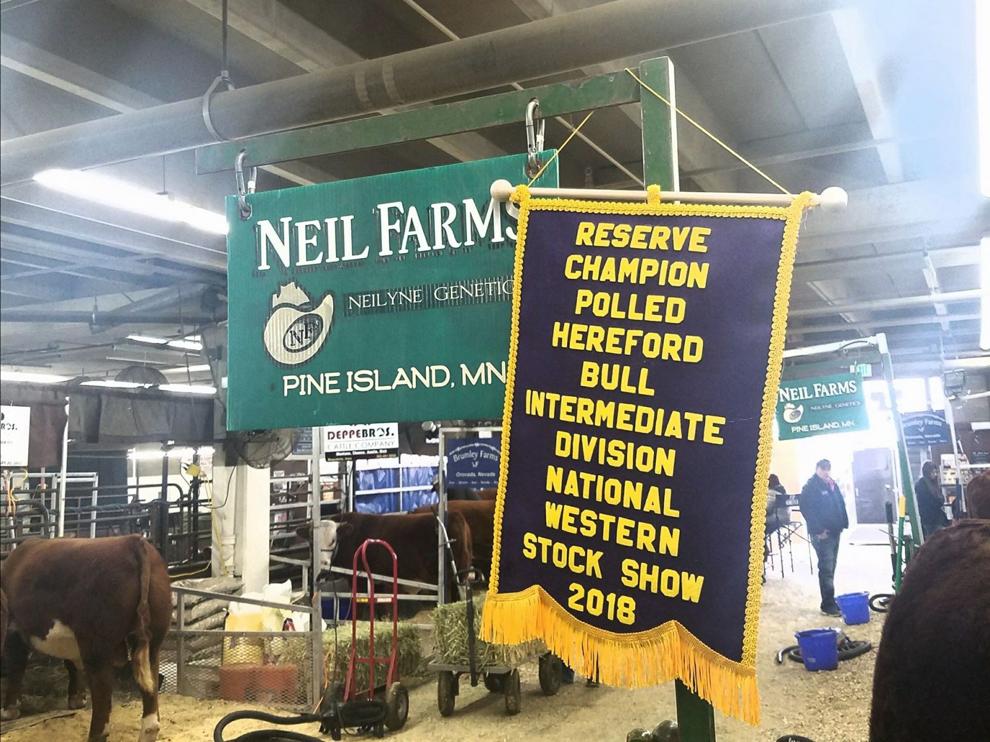 They have sold breeding stock to ranchers and farmers in Minnesota, Iowa, South Dakota, Nebraska and Wyoming.
Some of the prominent bloodlines that continue to exist in the herd include AVF Giant 19-E, Klondike Anxiety 1-B and L-1 Big Storm from Dakitch Herefords.
"The cattle are important, but the relationships with other Hereford people make 50 years in the business very special," shares Dave.
He and his family look forward to continuing their Hereford business and personal relationships with great Hereford people for the next 50 years and beyond.