With a majority of proms canceled last year and COVID-19 still creating challenges this year, Kenyon-Wanamingo High School students were enthusiastic about this year's prom, regardless of the restrictions.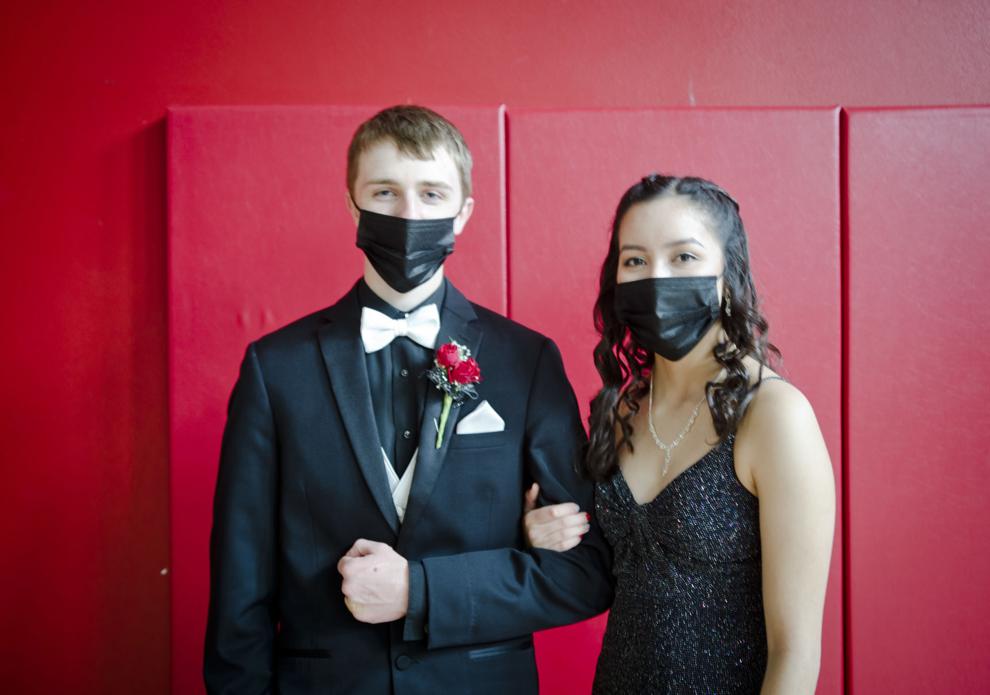 K-W administration/prom organizers worked for several months, preparing to safely allow students to attend the traditional event Saturday.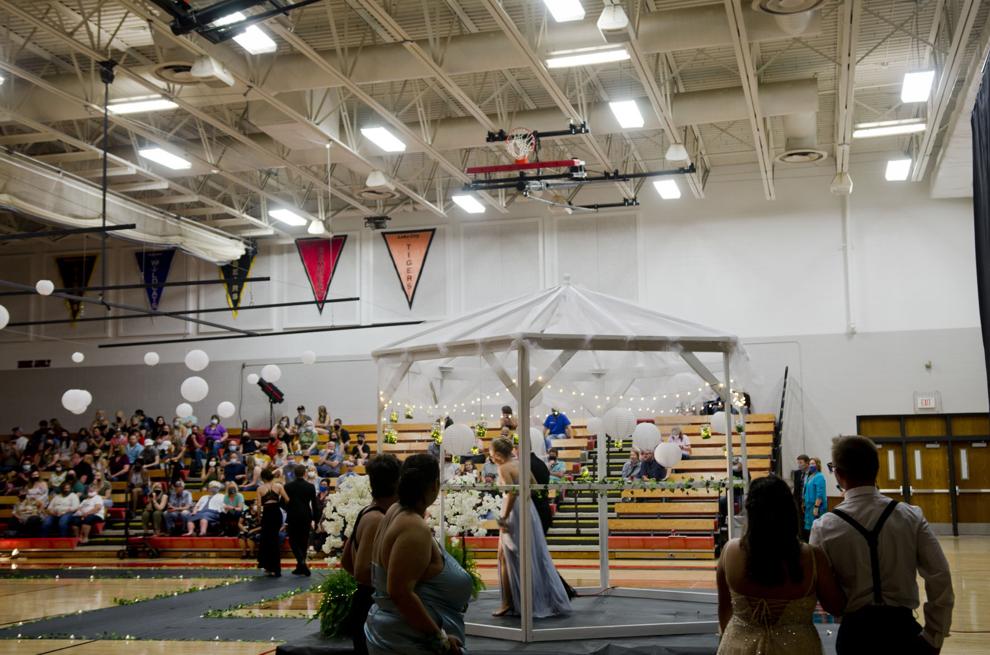 Masters of ceremony were Sydney Majerus, Sophia Poquette and Bill Miller, with Stacy Quam and Shannon Johnson serving as Prom Committee advisors. Spotlights were operated by Logan Thompson and Louis Breimhurst.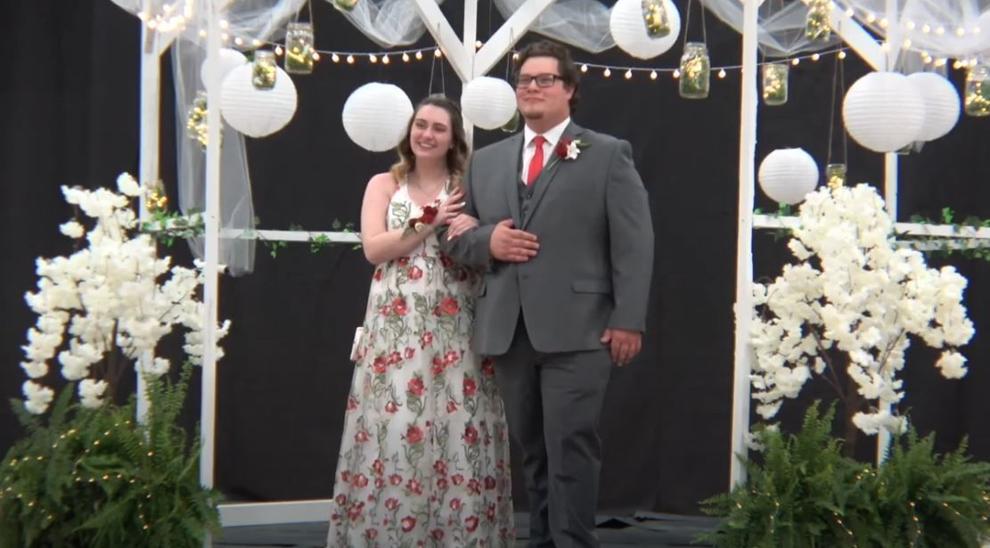 Sophomores Grace Peters and Natalie Langford said they were excited to participate in prom for the first time and were looking forward to the dinner the most.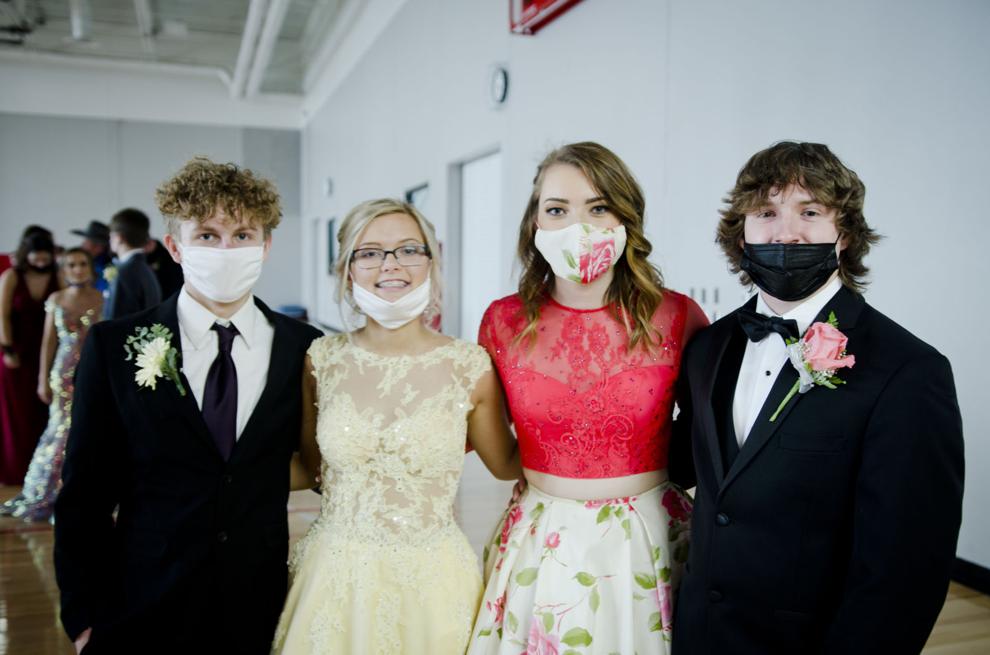 Aisha Ramirez, on the other hand couldn't wait until the dance. As a senior, she too, was excited for the opportunity to attend prom.
The east gymnasium and auditorium were used to allow more spectators to space out. The in-person grand march event was available for ticket holders only and was also streamed live on the K-W website.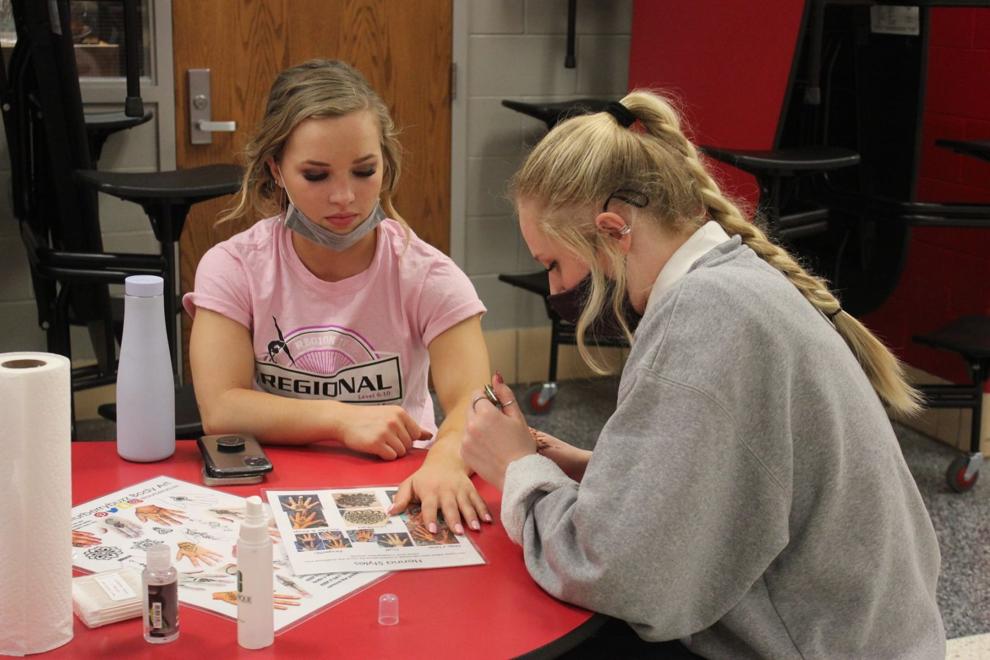 Students walked through the decorated spaces twice, masked the first time and unmasked (with the lights on) the second. Promgoers stopped several times in front of meticulously decorated backdrops for photo ops. A gazebo was also decorated in the gym for promgoers to step into and have their photos taken. Masks were lowered or removed for photos during the prom grand march and after prom party.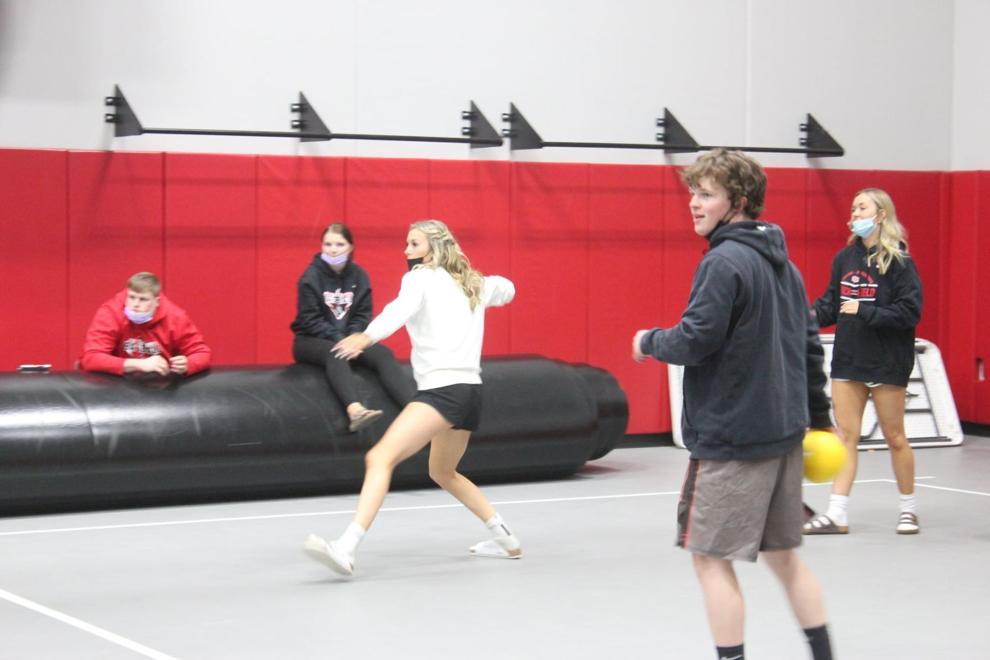 Another change from the traditional setup was that promgoers were asked to travel in their own vehicles and caravan to the Red Wing Golf Course for a meal and dance, instead of utilizing coach buses for transportation, due to COVID restrictions.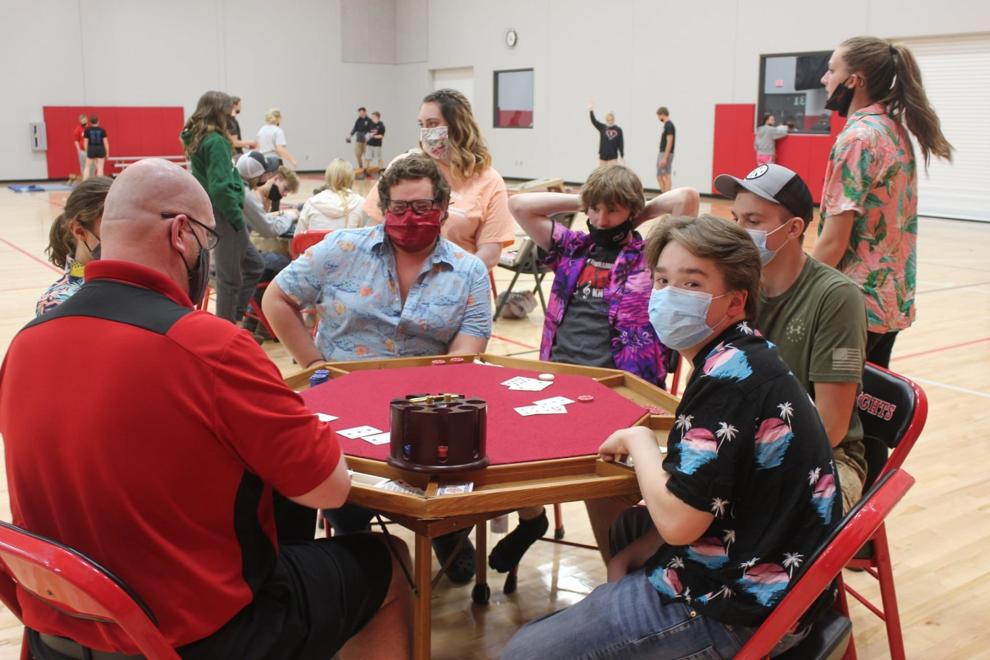 Following the dance, promgoers were encouraged to come back to the school for post-prom activities hosted by the K-W Post Prom Committee. The evening consisted of poker, bingo, basketball, dodge ball, henna tattoos, caricatures, cornhole games and prizes from local businesses.