Local children were invited to put on their sparkly princess dresses and shoes or Disney character costumes on Friday.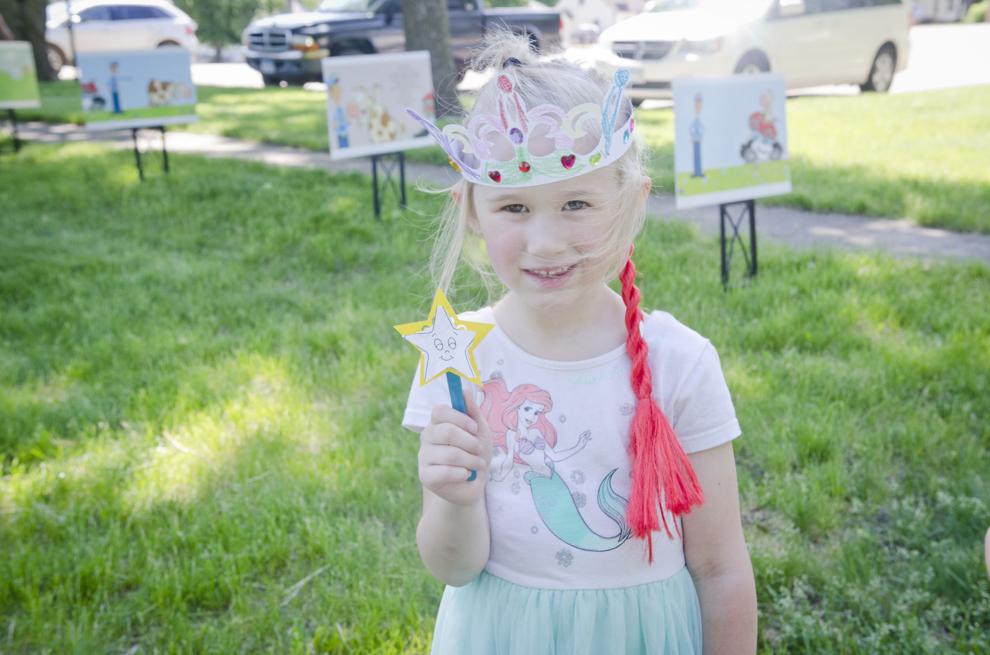 Kenyon Public Library kicked off its summer learning program "Tails & Tales" with a Fairytale Ball at Depot Park in Kenyon. Participants in the late morning/early afternoon event were encouraged to dress up as their favorite fairytale or Disney character.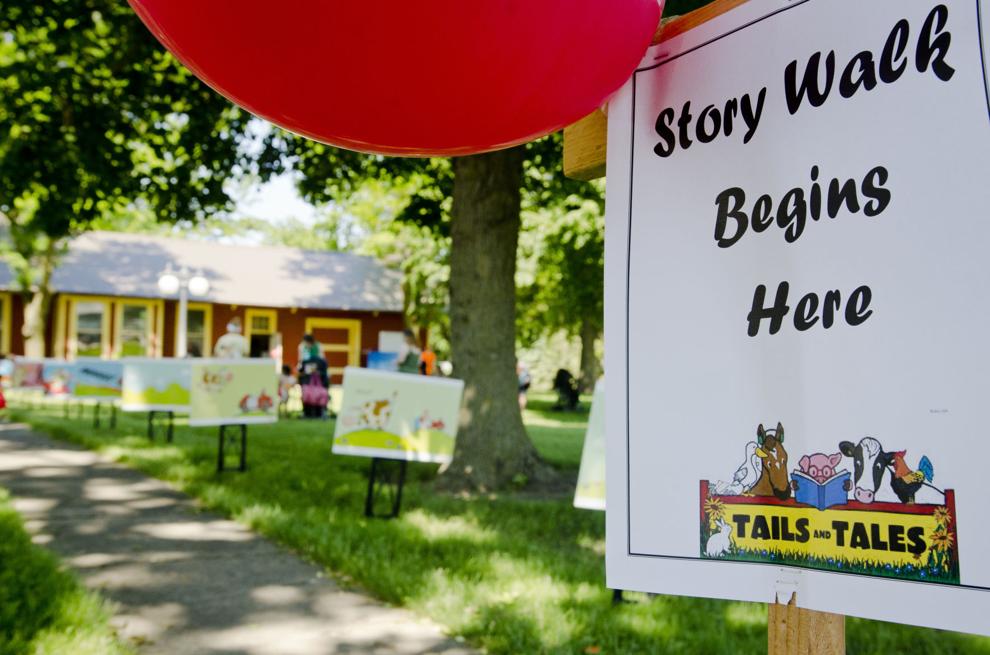 Despite the 90-degree day, an estimated 40 participants enjoyed the activities the Library had to offer. The event began by introducing what the Library has planned this summer and ended with letting children have some fun. Different stations were set up with activities, and children could also use the playground equipment for a quick play break if needed. Activity stations included a Disney-themed photo booth for children to have their photo taken. Children's Librarian Barb Bonde will turn the pictures into magnets at a later date. Children could also decorate a king/queen paper crown with crayons and sparkly gems if desired.
For many children, like 5 year-olds Adelle Siltala-Choban and Riley Hadler, decorating their crowns was a highlight.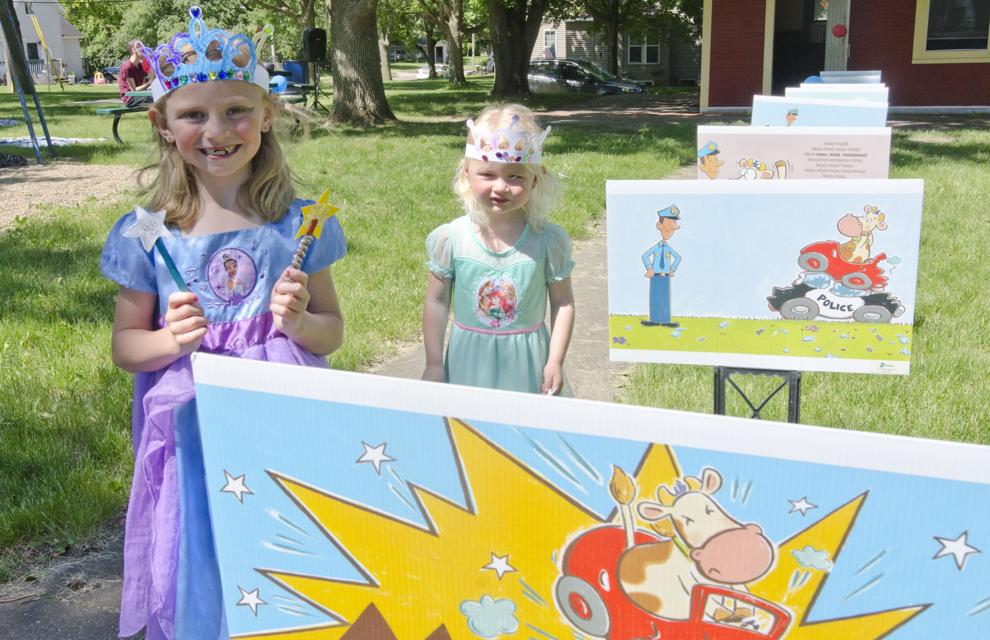 Siltala-Choban, who enjoys reading and learning new words, is also excited to participate in the summer learning program and continue reading books.
Participants of the fairytale-themed event could also make their own wands with gold/silver pipe cleaners, topped with different styles of stars. A scavenger hunt challenged children to find certain items around the park using unique provided clues.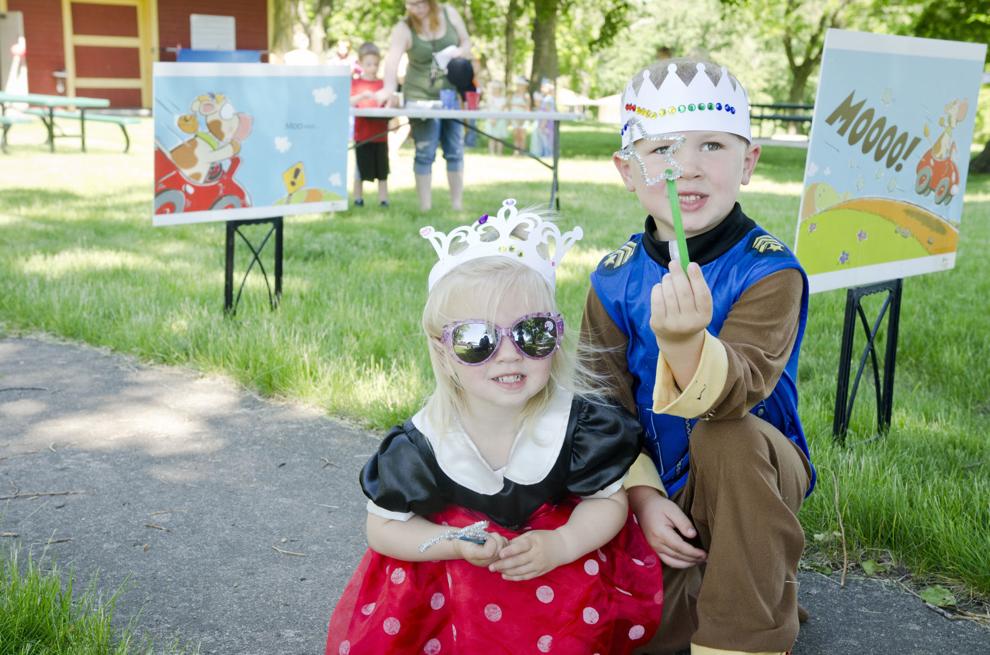 After spinning in a circle three times while wearing a blindfold, children were tasked with putting a kiss on 'the old toad.' Christensen siblings Brady, 10 and Nova, 5 were shocked to see their brother Marshal, 7 place a kiss right on the mouth of the toad. When it came to their turn, both Brady and Nova came close to doing the same.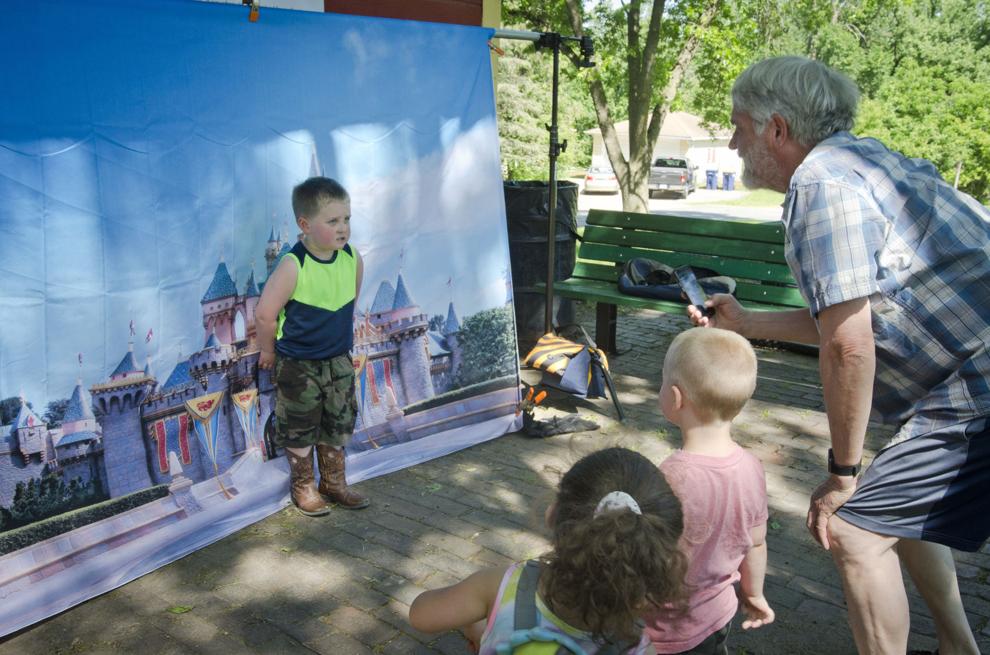 A story walk was also available for children to travel through. Once the children navigated the different stations, they were invited to have a Disney dance party with Bonde.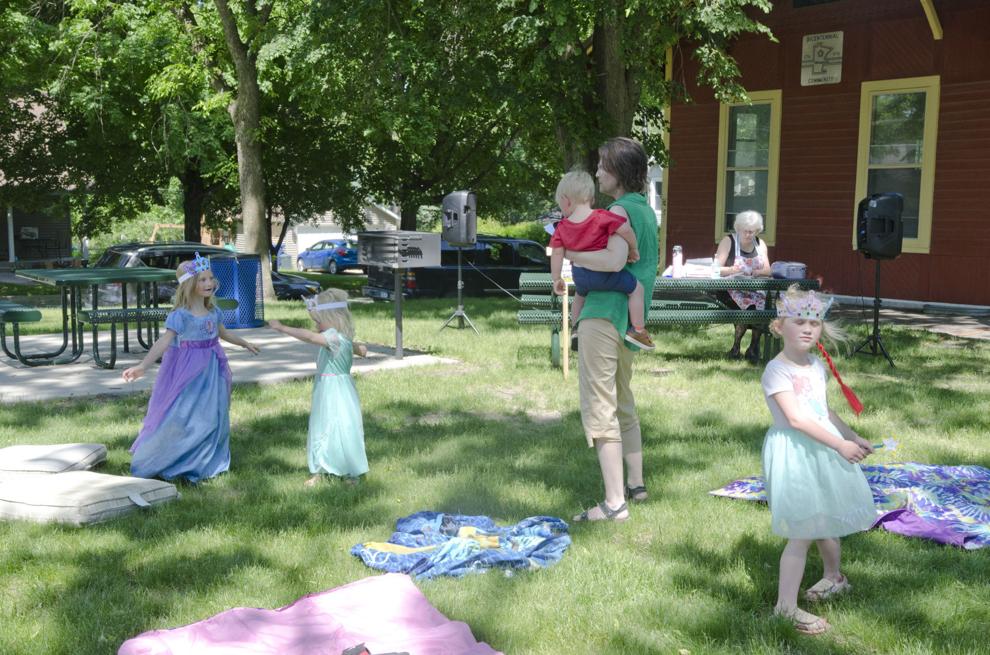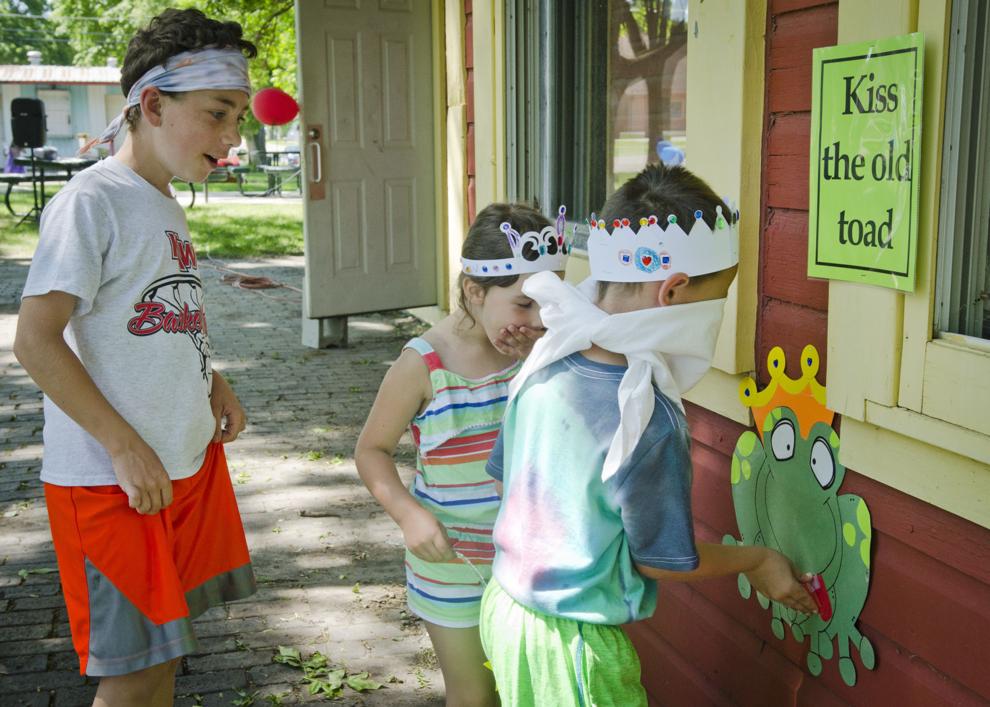 Inside of the Depot building, children could sign up for their very own library card with Library Director Michelle Otte and pick up the challenge sheets for the week. The sheets are part of the summer learning program the Library offers, among other activities like STEM stations on Wednesdays in June and a photo scavenger hunt that began June 1.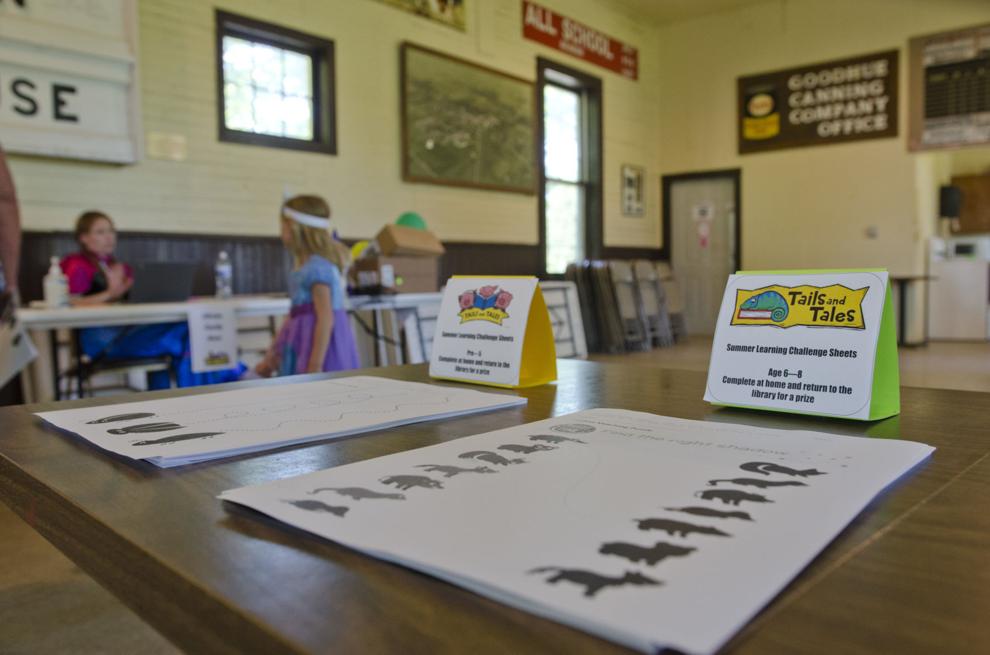 Prior to the event, Otte said now that COVID-19 numbers seem to be subsiding, she's hopeful for good participation in this year's program.
"We hope kids take advantage of all the fun opportunities the Library is offering this summer," said Otte. "Lots of opportunities to earn free books for kids of all ages!"