From the trainers, owners, breeders and grooms, it's all hands on deck to get a horse ready to compete in a harness race.
Though the race itself consists of a mile run — about a 2-minute journey down the track — horses require months upon months of preparation and training beforehand. For Justin Anfinson, that means working seven days a week and hoping all of his hard work pays off at the race track.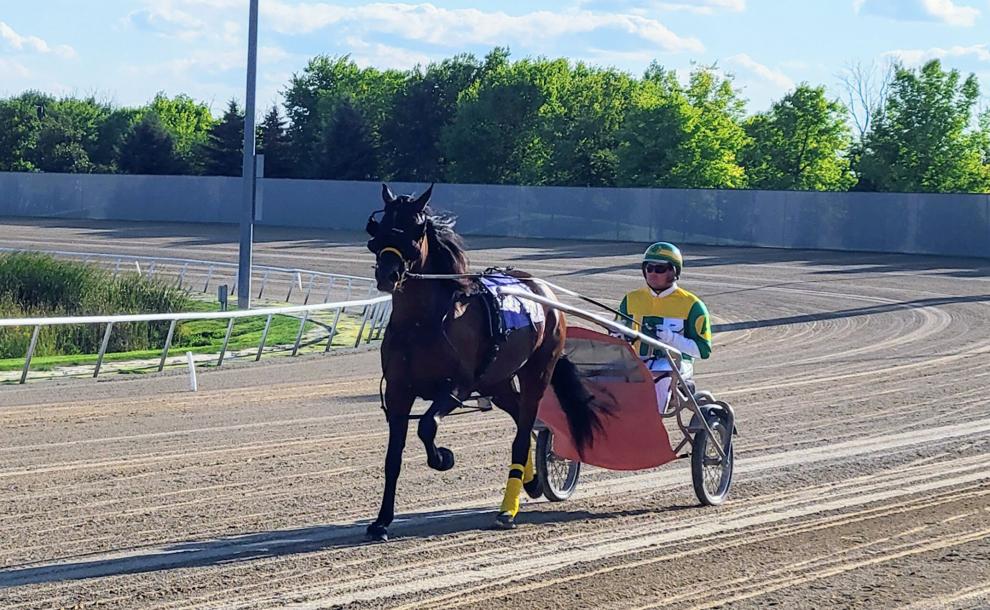 Horses start training at a young age, he says it takes a lot of practice and preparation to get the horses to do the correct things and going the right way.
A Kenyon native, Anfinson is an owner, trainer and breeder of harness horses. He was elected president of the Minnesota Harness Racing Association in 2019, after about eight years of serving on the organization's board of directors.
The MHRA represents all of the drivers, trainers, owners and grooms who work in the Minnesota Standard bred industry. Organized in 1951, the association continues to "promote and protect the welfare of the horses they race and those involved working with these extraordinary animals."
Harness racing has become a passion of Anfinson for many years. He followed in the footsteps of extended family and is continuing the family tradition with immediate family members.
Growing up watching his grandfathers, uncles and cousins train horses for harness racing in Cannon Falls, Anfinson decided he, too, wanted to try it out for himself while in high school. He would attend county fair after county fair watching his family, and took occasional trips to the track at Canterbury Park in Shakopee. Now, Anfinson travels to various fairs in Minnesota and Iowa, and races his horses at Running Aces in Forest Lake.
Anfinson's family has been in the business since the 1970s, and he started training about 17 years ago while attending Kenyon-Wanamingo High School.
He now lives in Kenyon with his own family, and trains on his family's Kenyon farm. Outside of training runs on the farm's dirt track, Anfinson doesn't drive horses himself, but rather focuses on training the Standardbred horses, both his own and others'.
While the race itself is an adrenaline rush, Anfinson personally enjoys the challenges that come with training.
"I like working with young horses and the challenges they give you, fixing them and figuring it out and hopefully winning," said Anfinson.
He says his family also enjoys attending races, and most family members own at least a few horses.
Brian Anfinson, Justin's father, too, enjoys the challenge of racing. He also helps train the horses for races, and races in Iowa on the weekends.
"I like seeing the young horses each year and how they are going to do," said Brian. "I also like to win, that's all part of it."
Brian says that his entire immediate family is involved in harness racing to some degree.
From May through September in Minnesota, Justin can likely be found on the road or at a fair/race. This fall, Justin will leave for Kentucky until the first of the year for more racing action. The rest of the year, he works on getting the horses getting ready to race.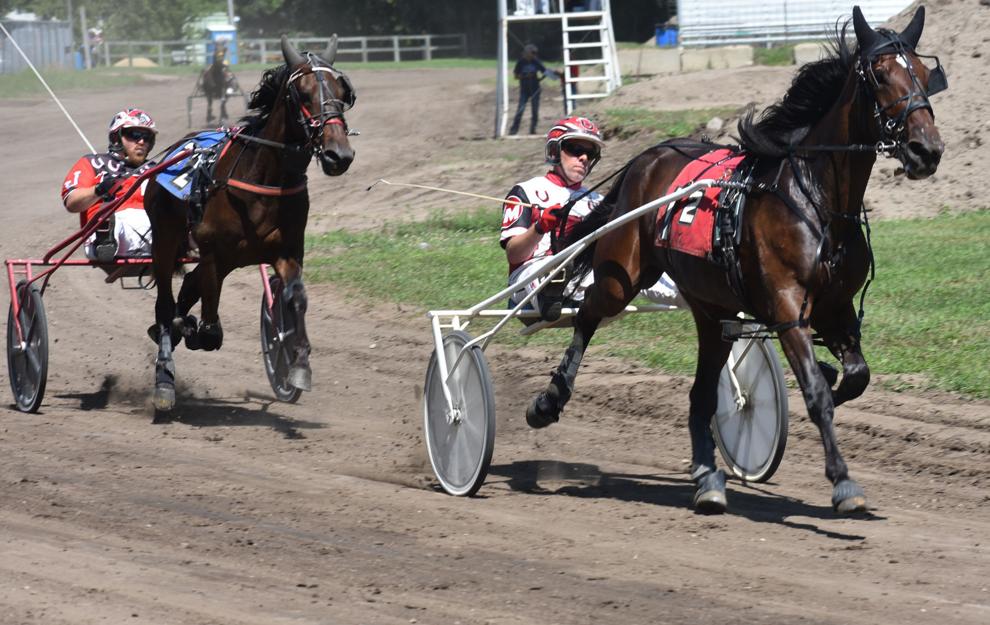 The horses typically earn anywhere between $4,000 and $15,000 a race if they do well. High-profile finals races can pull in as much as $50,000.
With harness racing a growing sport in Minnesota, Anfinson says it's growing. The money, he said, is an added bonus and brings in more racers. When the money gets better, the number of horses racing increases.
Along with races at Running Aces track in Forest Lake, races take place locally in areas like St. Peter, Cannon Falls and Wheaton.