Business duo Steven Lacey and Heather Thram have thought about opening a restaurant in the former Kenyon Bar & Grill location for about for a year. It's now close to a reality.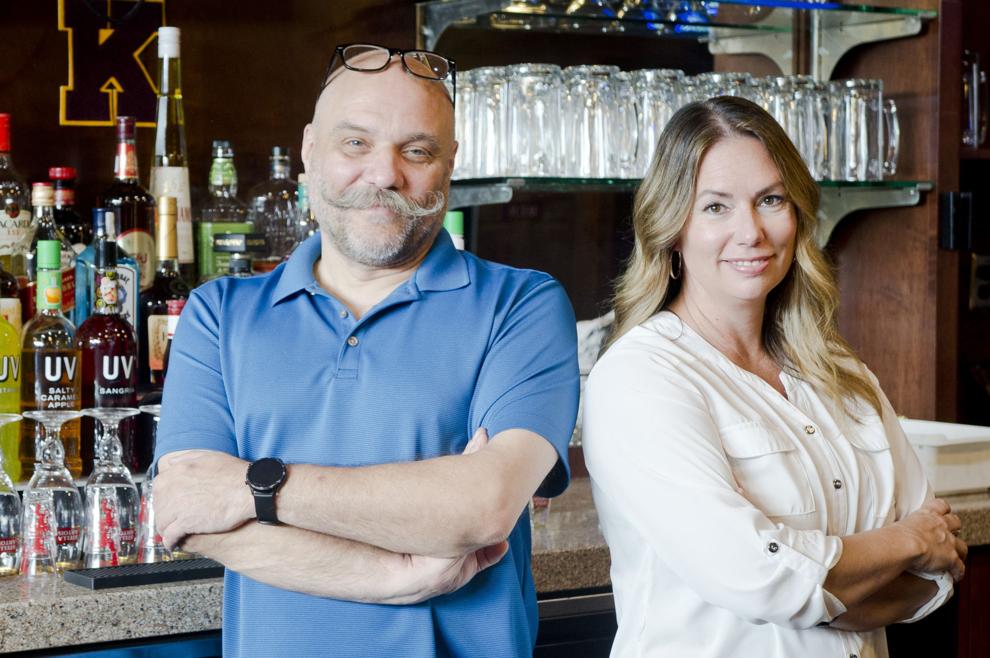 "Steven and I met for a different project to build a restaurant in Champlin," said Thram, noting that it didn't work out because of COVID. "When this opportunity presented itself, we were really excited to come down here and get things operating again."
Lacey's Kitchen & Cocktails is expected to open sometime next month, with interviews for all positions taking place in the next several weeks. Together, Lacey and Thram bring extensive experience in both the culinary and business worlds. Lacey has been in the restaurant business for 40-plus years and is a trained chef from New England Culinary Institute.
Working at numerous restaurants throughout the Twin Cities for 20 to 30 years, Lacey looks forward to working in a small town. Originally, he was from a small town in South Dakota, so he feels like he understands how the flow of the town works and is looking forward to being able to provide "good food to people to make them happy."
Lacey and Thram, an entrepreneur with background in business management, both look forward to opening in a place where there's a need, and hopefully want in the community.
Due to the current challenges the pandemic has created for small businesses, like lack of supply, high costs and staffing issues, Thram says they are going to start with manageable hours for themselves to make sure they can be successful. From the start, they plan to be open for lunch and dinner service Wednesday through Sunday. Eventually, Thram says they intend to have breakfast, lunch and dinner seven days a week.
"As we move ahead, we'll be expanding offerings," said Thram. "We're going to get our feet under us first with lunch and dinner service, and we'll move ahead and add brunches and entertainment."
Post-pandemic, Thram says they are setting up technology, so that even if they may come across pandemic issues later, they can still continue to operate and provide food for the community.
"We are just planning ahead and updating the technology for the new world we are living in now," said Thram.
Planning to offer traditional soups, sandwiches, salads and entrees, Lacey hopes to serve dishes that make people feel like they are getting something special from the scratch kitchen.
Thram describes the largely homemade offerings as modern, updated flavors and takes on classic dishes. Children and seniors menus are also planned, giving children some interesting options and seniors smaller portions.
While most of the furnishings will be kept the same, the games will be switched out with pull tab machines and E-tabs, with gambling funds going toward the Kenyon Snodrifters. Aiming to partner with local entities, Thram says they also plan to have fun cocktails available for purchase, along with cider and beer from local breweries/cideries.
So far, Thram has received positive feedback and excitement from the community while in town. Thram's husband, Rick, is the current owner of the building. Though the Kenyon Bar & Grill has been closed for several months now, renters have occupied the apartments above the restaurant area.
Lacey's takes over the former Schweich's Hotel Bar & Restaurant, which closed in March 2018, due to a continuing decline in owner Lawrence Schweich's health. The Kenyon Bar & Grill opened in November 2019 and closed permanently in March 2021, due to the pandemic.