To recognize the thousands of hardworking school bus drivers across the state who are going above and beyond their duties during the COVID-19 pandemic as essential school district employees, Gov. Tim Walz proclaimed Feb. 22-26 as School Bus Driver Appreciation Week in Minnesota.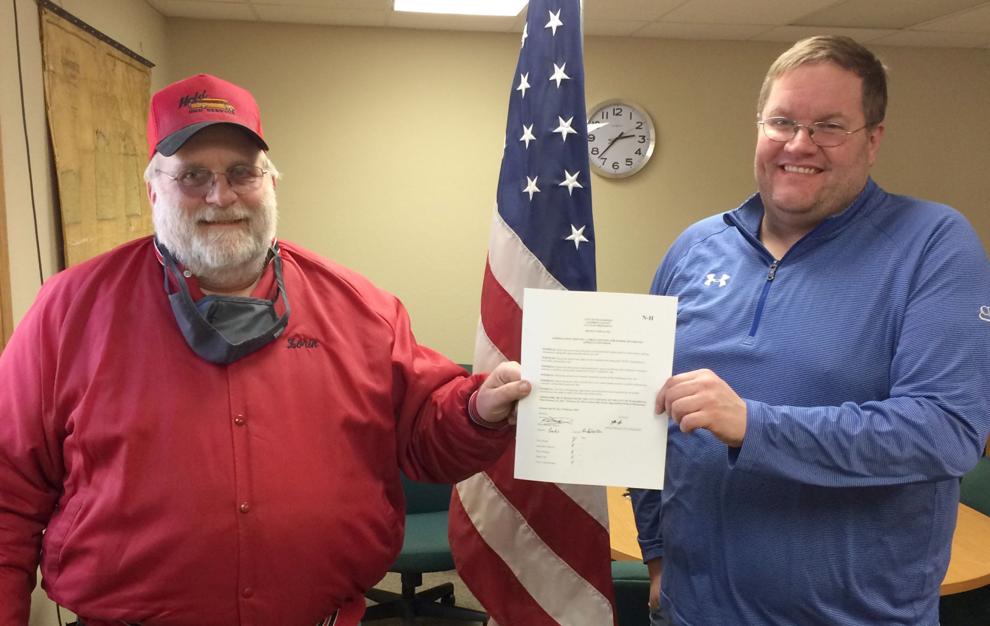 Locally, proclamations were signed by city and district leaders to signify School Bus Driver Appreciation Week in Kenyon, Wanamingo and the Kenyon-Wanamingo School District.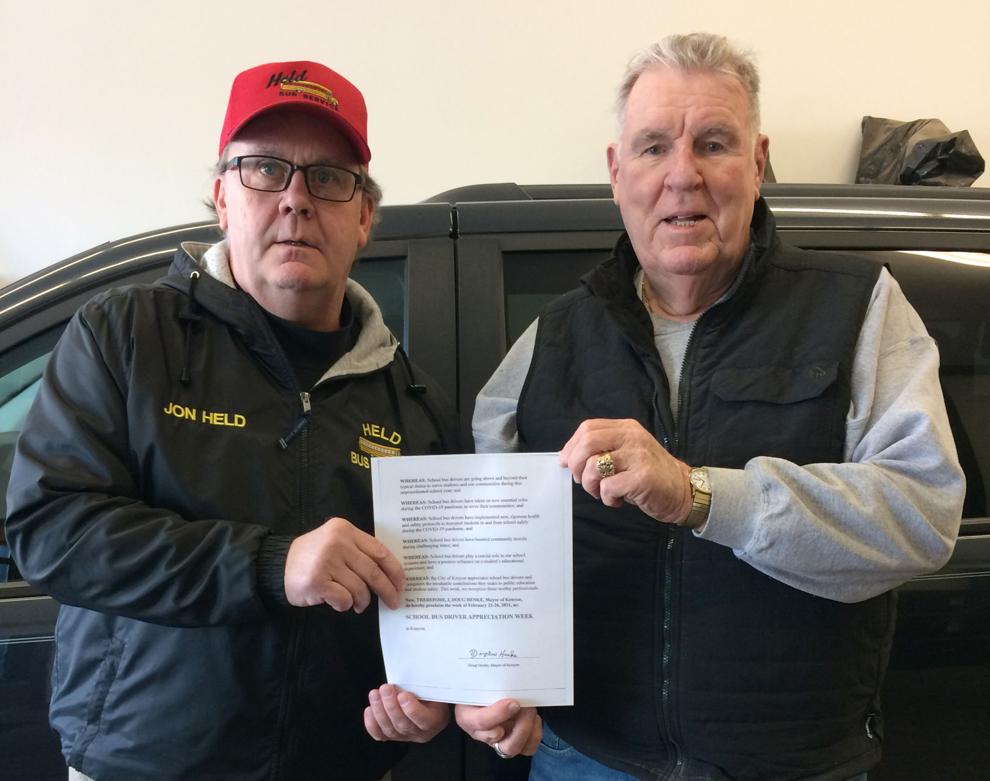 The Minnesota School Bus Operators Association and Minnesota Association of Pupil Transportation first teamed up in 2017 to create School Bus Driver Appreciation Day in Minnesota to encourage school leaders, parents and students to celebrate the often-overlooked profession. This year's recognition has been expanded to a weeklong virtual event. Content celebrating Minnesota's school bus drivers will be unveiled on dedicated Facebook and Twitter pages throughout the week.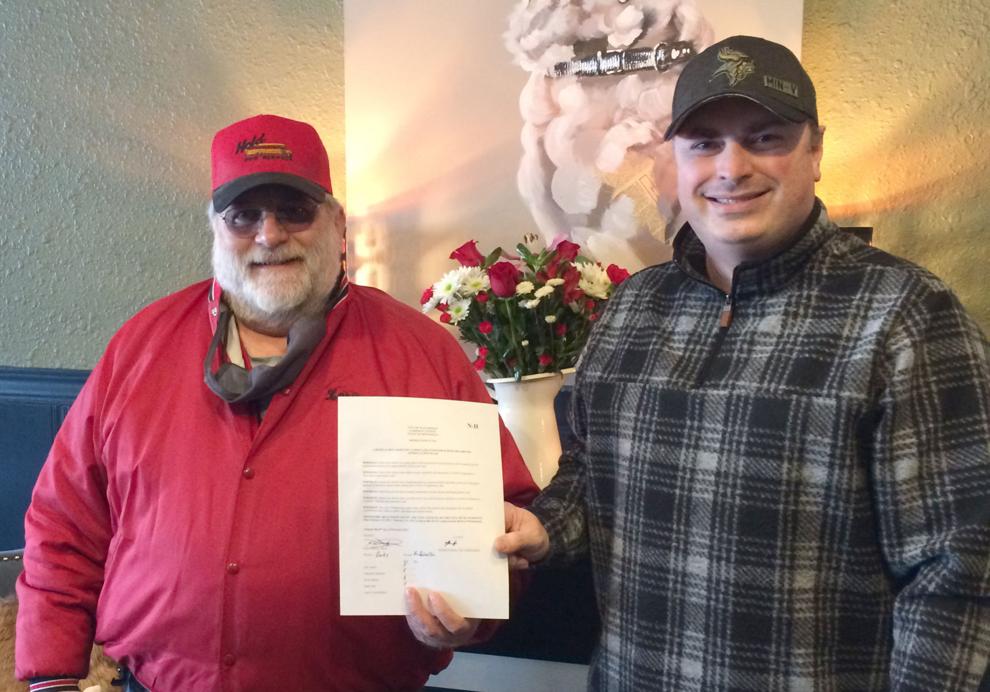 Minnesota school bus drivers have taken on new essential roles during the COVID-19 pandemic to serve their communities, such as delivering meals and distance learning supplies to families, providing Wi-Fi connections and transporting the children of first responders and healthcare workers to and from daycare. School bus drivers have also followed new, rigorous health and safety protocols to transport students to and from school safely during the pandemic, according to the MAPT and MSBOA.
"Not only do Minnesota school bus drivers play a crucial role in our school systems, but they have a positive impact on students," said MAPT President John Thomas. "The pandemic has reinforced how caring and dedicated school bus drivers are. Many drivers have participated in activities like birthday parades and graduation ceremonies, showing how much they care about the students they serve."
A faithful school bus driver
At Held Bus Service, Dennis Veblen, known by many as Denny, has been a faithful school bus driver for Held Bus and the Kenyon and Kenyon-Wanamingo School Districts for over 30 years.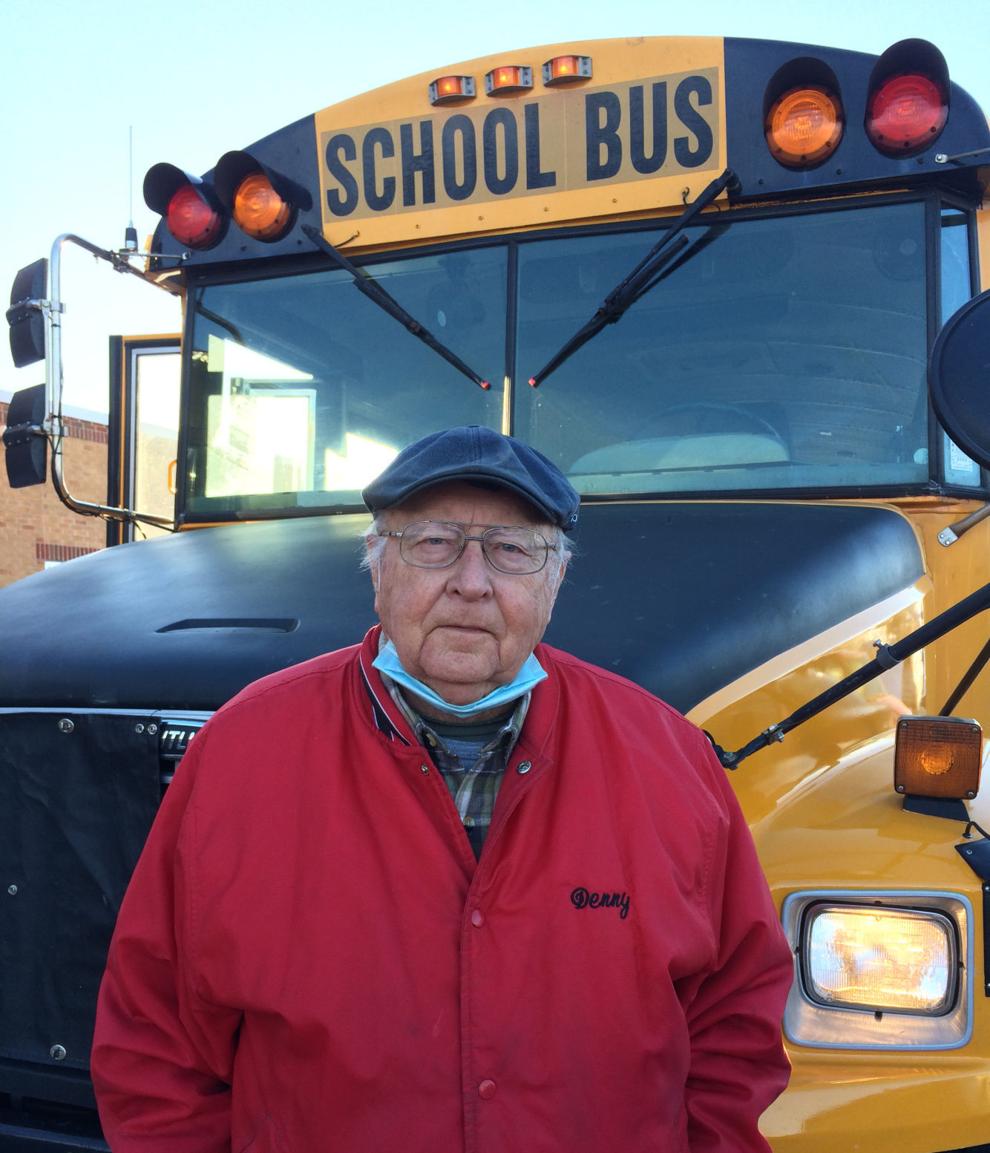 Veblen began his bus driving career after working in building construction, heavy equipment operation and refuse hauling. He has driven route number 4 throughout his time with Held Bus, which stretches from Dennis to Kenyon's Trondheim addition.
Originally taking over for the late Leonard Underdahl, he initially served as a sub, later taking the route over completely after health issues forced Underdahl to retire. Veblen now transports children (and maybe even grandchildren) of his early riders.
The late Howard Held hired him and later asked Veblen to take a larger role with the full-time routes and many field trips and trips to athletic competitions. Many students, former and current, know Veblen as the sports bus driver.
Lorin Pohlman of Held Bus said treats and food from the player's parents after games and meets have kept Veblen well fed. He has many memories of his sports trips, and the exciting games and matches from the regular seasons, all the way to state championships.
"He has seen it all and loves every minute of it," said Pohlman.
The state tournaments stand out in Veblen's memory, along with the section games leading up to them. The Kenyon and Wanamingo Fire departments have also added to the fun by providing fire truck escorts to build the excitement.
When Veblen started driving at Held Bus, there were eight Kenyon routes. Now there are seven in Kenyon, with four more in Wanamingo. Former students still take time to visit with Veblen and share memories of riding on his bus. Driving in snow, ice, and sleet is a winter memory of his, especially coming back from a distant sports outing.
The installation of two-way radios for communications in the buses has been the biggest improvement he's seen on the buses since he started driving.
"Radios, plus better heaters," added Veblen.
When Veblen first started driving, most older students rode the bus. Now, once they turn 16, he's found that more students drive themselves to school, at least when the weather is good. This also makes the bus a little noisier, especially with all the younger students talking and visiting, many using their "outside" voices.
Veblen says that he has driven school bus over 700,000 miles over the years.
"He is loved and respected by his students, both current and past, Pohlman says. He is definitely the epitome of a faithful, safety-conscious school bus driver that Held Bus Service, Kenyon-Wanamingo Schools, and the Kenyon and Wanamingo communities should be proud of."