There's no doubt that many struggled with food insecurity before the pandemic, and since the pandemic began that need has increased.
In an effort to provide food to anyone experiencing challenges during the COVID-19 pandemic, Kenyon-Wanamingo Community Education and Live Well Goodhue County are teaming up with Channel One Regional Food Bank in Rochester to host a free food distribution event from 10 a.m. to noon Friday, April 16 at the Kenyon Pool Parking Lot, 304 First St., Kenyon.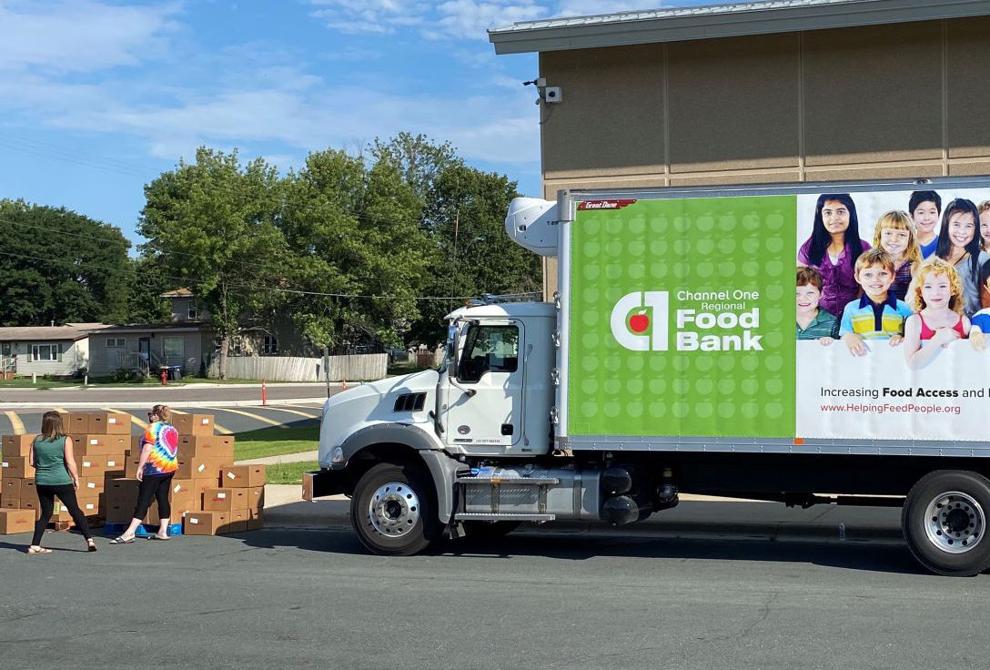 Kenyon-Wanamingo Community Education Director Amy Belcher said school officials are excited to be chosen as a site for this distribution event, especially since the closest food distribution event like this one has been in Zumbrota. Since Kenyon is so far east in the Goodhue County, Belcher said it came up at one of the quarterly Community Education Advisory Council meetings as a way to better serve residents in the area.
"I think there's been a lot of people affected by the pandemic and some who have lost their jobs or just started working again," said Belcher. "There's a lot of people in our communities that could benefit from this event and help them get on their feet as we hopefully move out of this pandemic soon."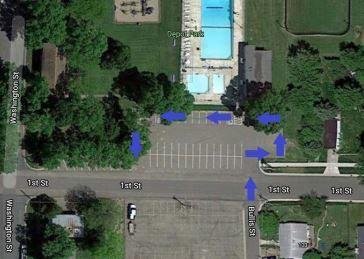 Even though this event is held in Kenyon, Belcher said it is open to anyone in the surrounding communities in need.
For those who may be working or unavailable to pick up a box of food during the time of the event, neighbors or friends are encouraged to pick up boxes and delievr them to other households. Participants of the food distribution event will receive a combination box of fruit, milk, vegetables and proteins. Those interested in attending are urged to enter the pool parking lot at the corner of First and Bullis streets, travel around the perimeter of the parking lot and exit on First Street toward the Washington Street side. Boxes will distributed on a first come, first serve basis.
Belcher said numerous adults and members of student groups like FCCLA and NHS have volunteered to help with the set up and distribution of the boxes.
"Hopefully we have lots of people come and take advantage of this opportunity," said Belcher.
Live Well Goodhue County Coordinator Megan Roschen said Kenyon's distribution event will be the ninth event the county has co-hosted since last June.
One has been co-hosted with the Hispanic Outreach of Goodhue County, Zumbrota School and now K-W Community Education. Roschen said several free food distribution events have taken place in Red Wing at a couple different locations, some in Cannon Falls and one in Zumbrota.
"We are trying to reach as much of the county as we can by moving locations," said Roschen.
At each distribution, Roschen said they have had a great turnout and estimates they've given out anywhere from 225 to 400 boxes of food. Soon after the start of the pandemic, Roschen said Channel One Regional Food Bank reached out to several counties, including Goodhue County. The food that is distributed at the events is all from Channel One and is delivered the morning of the pop-up event. Roschen said the county then helps organize the volunteers, figure out a location and orchestrate the promotion.
The distribution is completely free, and organizers won't ask for any identification from participants who will just drive through the area and stay in their cars while volunteers load up their items.
"It is open to anybody experiencing challenges in the pandemic and we encourage participants to pick up for multiple households. We know that time and day doesn't work for everybody," said Roschen.
Part of the reason Live Well Goodhue County wanted to host an event like this, Roschen says, is since they know that food security is a concern among many in the county. Even when the pandemic is over, Roschen says they anticipate it to be an issue. The local leadership team plans on exploring ways to continue these types of events when the food distribution comes to an end. For now, it depends on the funding Channel One is able to receive.
"One of our goals is to create a healthier food environment in our communities by increasing access to affordable and nutritious foods," said Roschen. "This fit into our goal real well, which is another reason why we decided to provide this additional support to communities."
Through talking to participants at food distribution events, Roschen said they've heard a lot of positive feedback and learned a lot of people are thankful for the additional resource. Event organizers strive to make the distribution both convenient and safe by practicing social distancing, mask wearing and having residents stay in their cars.
Roschen said they also encourage residents in need to utilize their local food shelves.