Kenyon-Wanamingo High School Principal Matt Ryan announced Monday that Cole Flom and Madison Luebke, K-W High School seniors, have been selected to represent their school in the academics, arts and athletics award program known as Triple "A'.
In honor of their nominations Ryan said, "Cole and Madison are two students that K-W Schools and the Kenyon and Wanamingo communities should be proud of! Cole is a high achieving student who leads by example. He has been very involved as a student athlete and is well-respected by his teachers, coaches, and peers. Madison is also an excellent student who has excelled in the classroom, in music, and athletics. She is consistently a high performer and does things the right way! Cole and Madison are two respectful young adults with a quiet, focused presence at K-W High School, but that quiet, focused presence does not mean they go unnoticed. They are both highly respected and are great examples of what being a well-rounded student is all about! Cole and Madison have been successfully involved in many parts of high school life at K-W and have a bright future ahead of them!"
AAA was established in 1988 and is sponsored by the Minnesota State High School League. In order to qualify, a high school senior must have a "B" or better GPA and must participate in league-sponsored athletic and fine arts activities. Recipients are selected by a multi-level process involving the MSHSL's member schools and administrative regions. Luebke was also recognized as the Sub-Region 4 Triple "A" selection.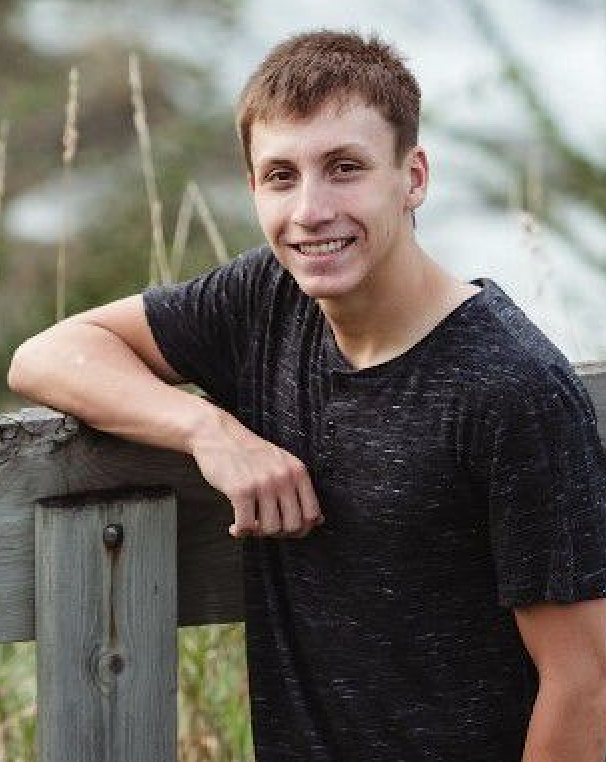 Flom, the son of Marshall and Jennifer Flom, of rural Kenyon, has been involved in football, basketball, baseball, trap shooting, band and National Honor Society.
In the classroom, Flom has earned a 4.292 weighted GPA and challenged himself academically with a rigorous course load including AP and College in the School classes. He plans to attend college for mechanical engineering and is in the process of choosing where he will attend.
"Being an athlete, musician, and student has shaped me into the person that I am now," Flom wrote in his application. "The reason I have grown as a person is because of the activities that I have participated in. I have learned so many skills that have not only helped me in each of these activities, but will also help me in my future just as a person. I learned the value and payoff of dedicating your time and effort. I also learned that hard work is key to success no matter what you are doing.
"I am a person that pushes myself and strives to be better. Through arts, athletics, and academics I became this person that continues to learn and grow as I am going through my senior year. This year I faced an injury during sports and I missed most of football and will likely miss most of basketball, but through this I have figured out that I can still contribute to the team by helping and teaching the younger players what I have learned throughout my career. The same in arts and academics. In band I am the first chair trumpet and I have helped the freshmen that are new this year so that they can grow. In school, if there is someone who doesn't understand something, I give my best effort to help them to understand. Through all of this I have learned that no matter what you are doing you can find a way to contribute and help others grow."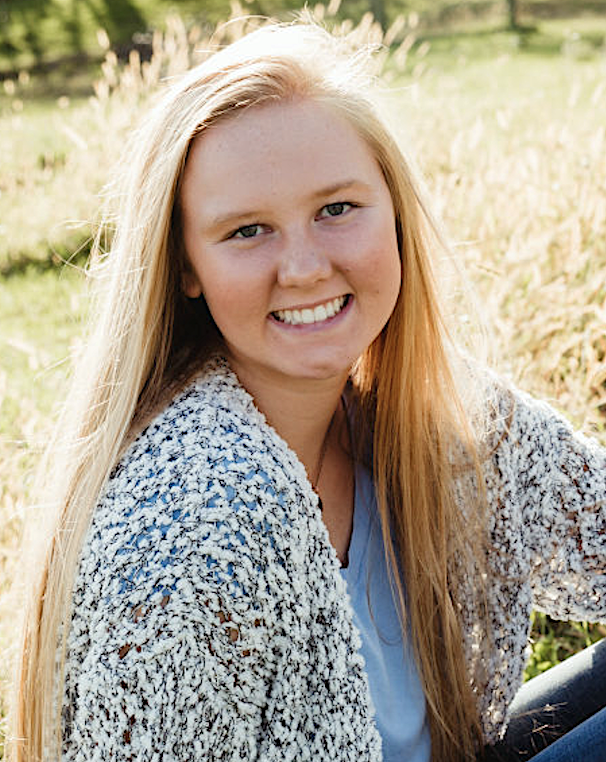 Luebke, daughter of Brad and Catherine Luebke, of rural Nerstrand, has been involved in volleyball, basketball, track, softball, band, choir, FCCLA and National Honor Society.
In the classroom, Luebke has challenged herself academically with a rigorous course load including AP and College in the School classes and has earned a 4.308 weighted GPA. She plans to attend college for aviation, but has not yet made a final decision on where.
"Being involved in extracurricular activities has really pushed me to become the person I am today; not only in school, but also in the community," Luebke wrote in her application. "Participating in three sports, band, choir, FCCLA, NHS and 4-H, have made me become a well-rounded individual.
"For sports we ring bells, do face painting, help at camps and work tournaments. The arts allow me to play Christmas music for Christmas in Kenyon and sing at the Sunset Home. In FCCLA I help with the blood drive, food drive and ditch-clean-up. For NHS we get to help with carnivals and other fundraisers. My church brings us to Feed My Starving Children, we deliver food to shut-ins and work the Vang Lutefisk Dinner. In 4-H we make sandwiches and quilts for the homeless. 4-H has given me confidence in public speaking, as I was the Secretary for my club; it also taught me responsibility. I went up to the State Fair with my pig and was lucky to make it into the Purple Ribbon Auction.
"I have donated my hair for the fifth time, cutting up to 14 inches off per time to be made into wigs for cancer patients. After my second donation, I was recognized by John Kline with the Star of the North award. The following year I received that award again with my 4-H for the sandwich slam that we participated in. These activities have helped me develop the importance of responsibility, communication and the importance of giving back to others."